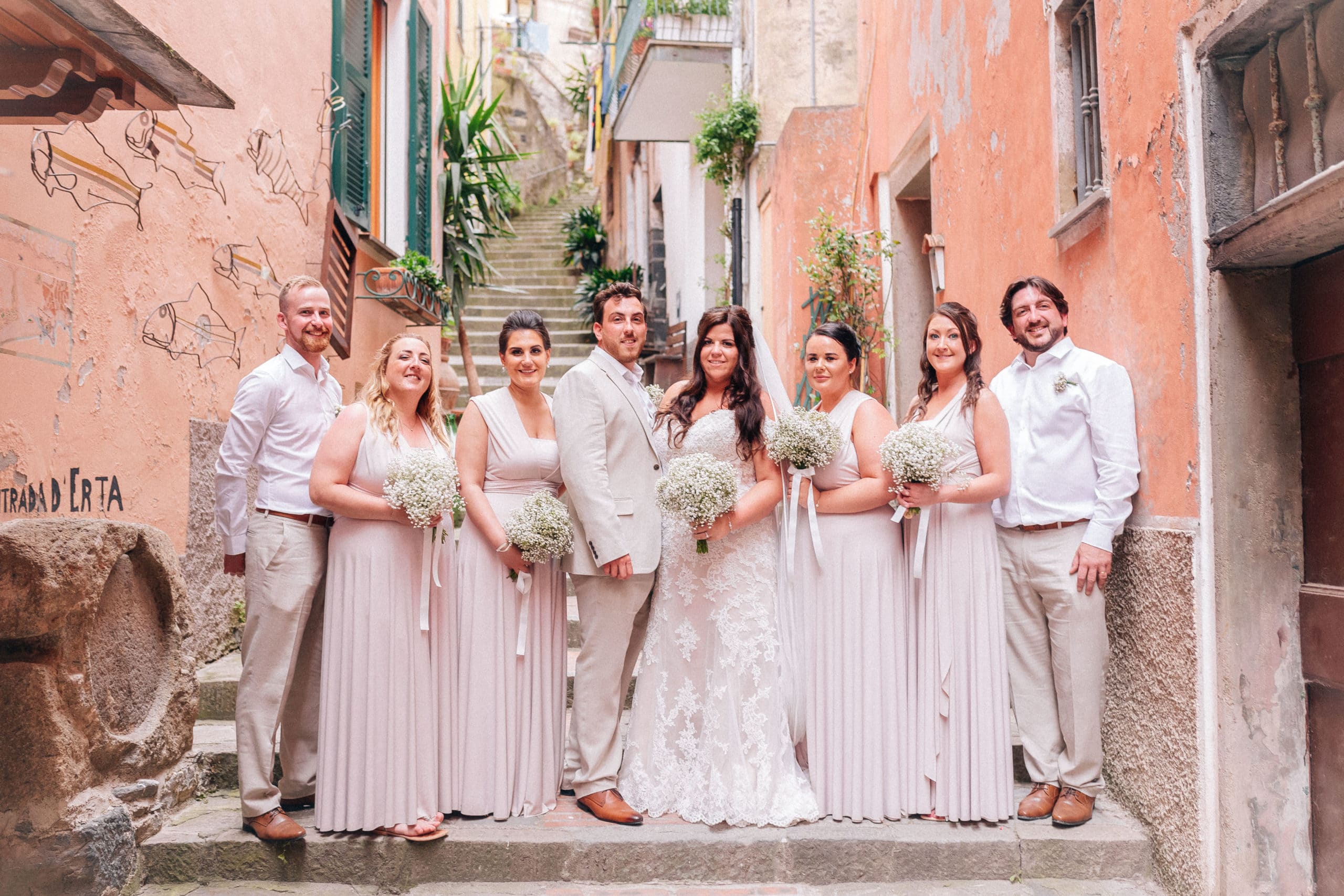 03 Mar

Laura and Marco's Vineyard Wedding featured in B.LOVED

Attention, vineyard wedding lovers: one of the UK's biggest wedding blogs B.LOVED has just published Laura and Marco's real wedding in the Cinque Terre.

B.LOVED is a luxury wedding blog that is ranked amongst the UK's top 10 wedding blogs. It focuses on stylish, contemporary inspiration and ideas for modern brides as well as lifestyle, travel and fashion. And it just so happens that today its front page is adorned with the best of Cinque Terre Wedding loveliness. Pretty awesome, huh?

So take a peek at the photos and you'll understand why. Laura and Marco, a Scottish Lassie and Italian Don, are a sweeter than honey couple that even we fell in love with. So for this couple who were looking for a simple, fun and natural wedding vibe, the seaside vineyard in the village of Monterosso in the Cinque Terre was the perfect fit.

A scene of green vine covered mountains, sparkling blue Mediterranean Sea and a pastel coloured medieval fishing village were the backdrop to which were added sprinkles of baby's breath, olive leaves, Italian herbs, terracotta and loose lemons fresh from the orchard, to represent the couple's personal style. Truly, what more could you want? A traditional Italian millefoglie wedding cake? Well, that's in there too.

So enough of the spoilers, you can enjoy the photos by superhero photographer Pure Wedding Photography and the flowers of prettier than pretty Fior Deco in the B.LOVED dreamy vineyard wedding feature here or click through on the photo below.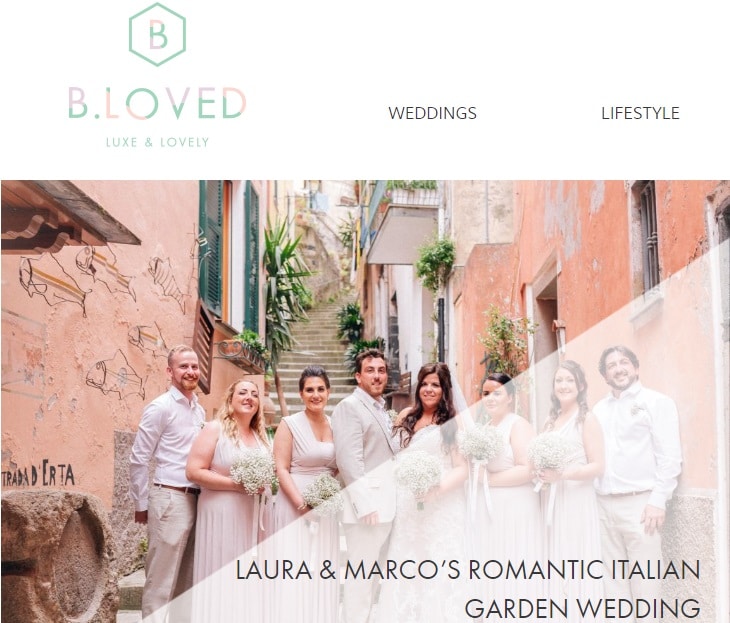 And stay tuned for Cinque Terre Wedding real wedding feature where, in the spirit of the five lands of the Cinque Terre, Laura and Marco will share five tips and five and bit pics on what it was like to plan and celebrate their destination vineyard wedding in the Cinque Terre, Italy.
Written by Melina Nicholson.