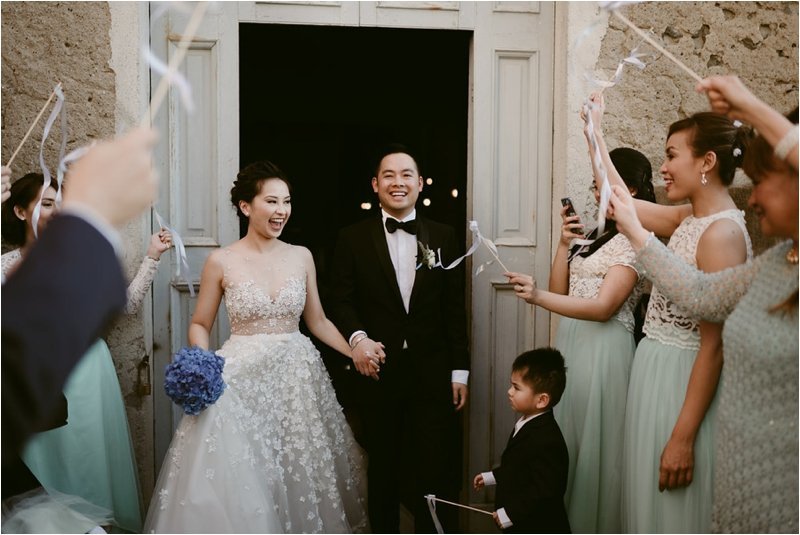 18 Jul

How to plan a church wedding in the Cinque Terre: 5 real wedding tips

Ahh, the Cinque Terre… an old-world place where time stands still, especially if you are celebrating a church wedding in the Cinque Terre where you can find one of the oldest and most sacred churches in Italy.

Well, for Mae and Nhan, time did just that, it stopped, while they declared their vows to each other and the spine-tingling voice of the village priest, Don Giovanni, rang out around the ancient stone walls of the church, singing blessings to the couple.

For Mae and Nhan their church wedding in the Cinque Terre was an unforgettable moment not just for them but also for friends and family who had come to the region from all over the world. The VIPs being their three beautiful children.

Mae and Nhan's love story started in Dubai as ex-pats, Mae heralding from the Phillipines and Nhan from France. It is a very special thing when love catches a couple living away from everything they know. Mae and Nhan captured this love each month by creating photo cubes to mark each month anniversary. When they reached their tenth month together Nhan stringed all their past cubes to the tenth cube, a photo of him pointing to a sign "Will you marry me?" And inside the tenth cube? A beautiful engagement ring that Mae excepted with pure joy.

The joy continued from Dubai to the Cinque Terre for this sophisticated and gracious couple whose big hearts always had their children and guests at front of mind. It was the first time both sides of the family would be in the same place at the same time so we also helped the couple organise the baptism of their youngest child, 5 month old, Ava, and a five day North Italy Tour for them and their guests.

Enjoy hearing about how they planned their church wedding in the Cinque Terre from Dubai, with three young children including a beautiful newborn through the Cinque Terre Wedding Real Wedding feature story: five lands, five tips and five and a bit pics taken by Serena Cevenini. And there's also five minutes of wedding bliss below and their video by Angelo La Torre which you can watch here.

And so stunning was their wedding that international wedding blog Junebug Weddings published a real wedding special of the couple which you can see here.

Why a destination wedding?

As our family members and friends are all around the world, we thought it would be nice to incorporate a holiday into the event with everyone.

Why the Cinque Terre in Italy?

It's picturesque, romantic and a very laid back location. It is a place where you can have fun and relax and the food is amazing!

How was the planning process?

There was a lot of coordination to be made as we were living in Dubai UAE. Melina has been outstanding in her work to put everything in place, even the last minute requests!

Best part of your day?

The best part was that somehow our wedding became a community event and it looked like we were the stars of Vernazza and Monterosso for the day as everyone was cheering and congratulating us.

Top Tip for future Cinque Terre Wedding Brides and Grooms?

Be open minded and flexible to ideas other than the stuff that you have been thinking of because sometimes other concepts that will be presented to you will be better for your special day!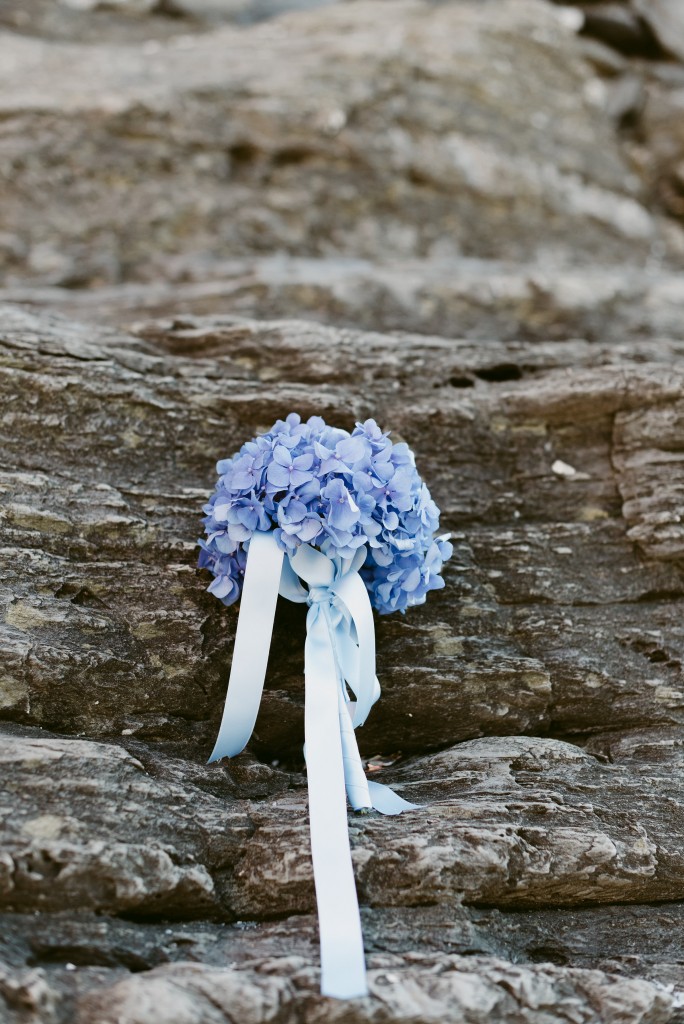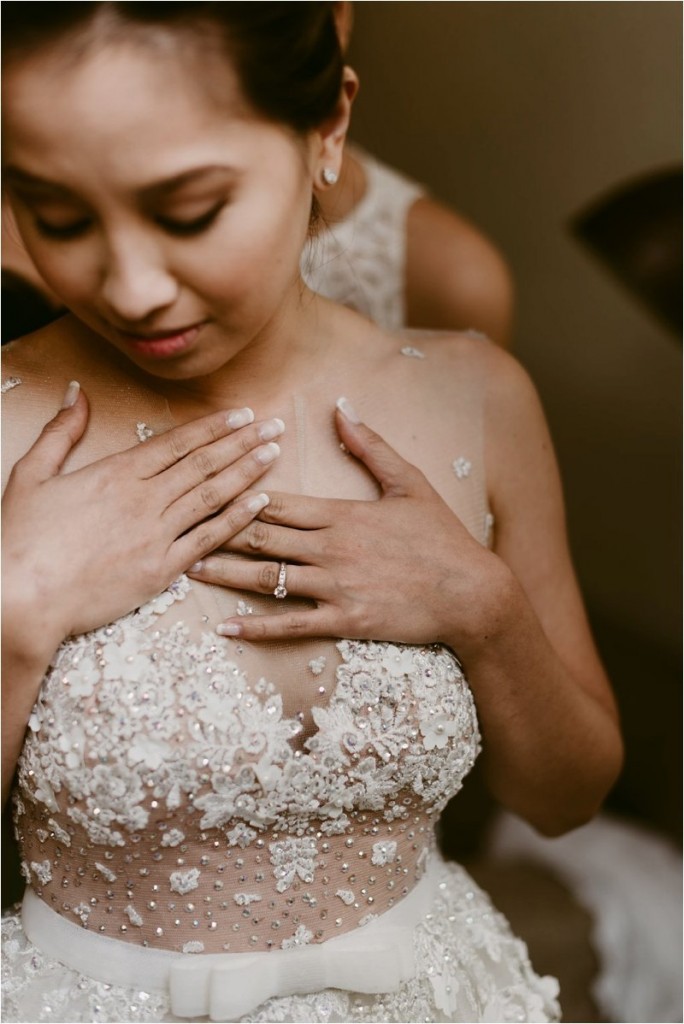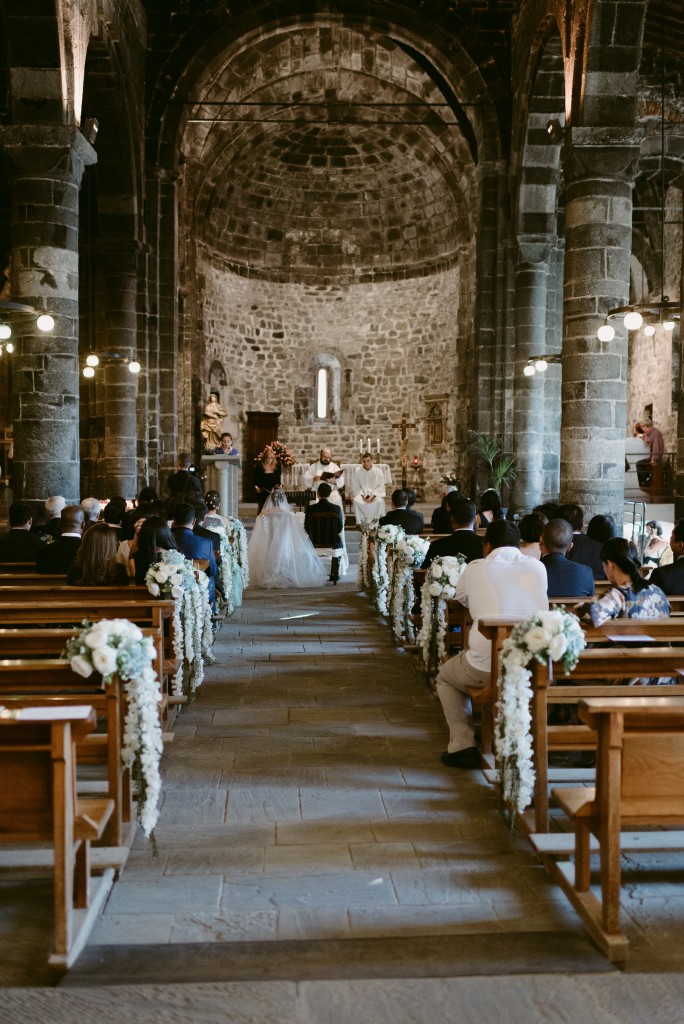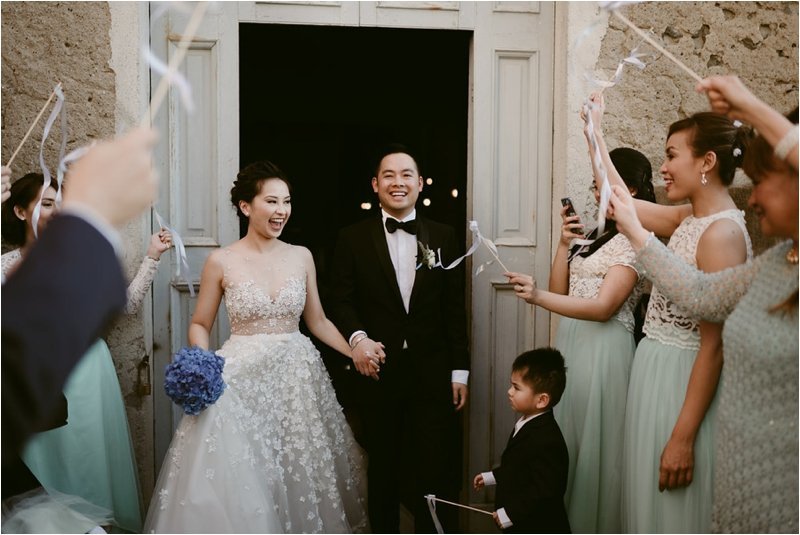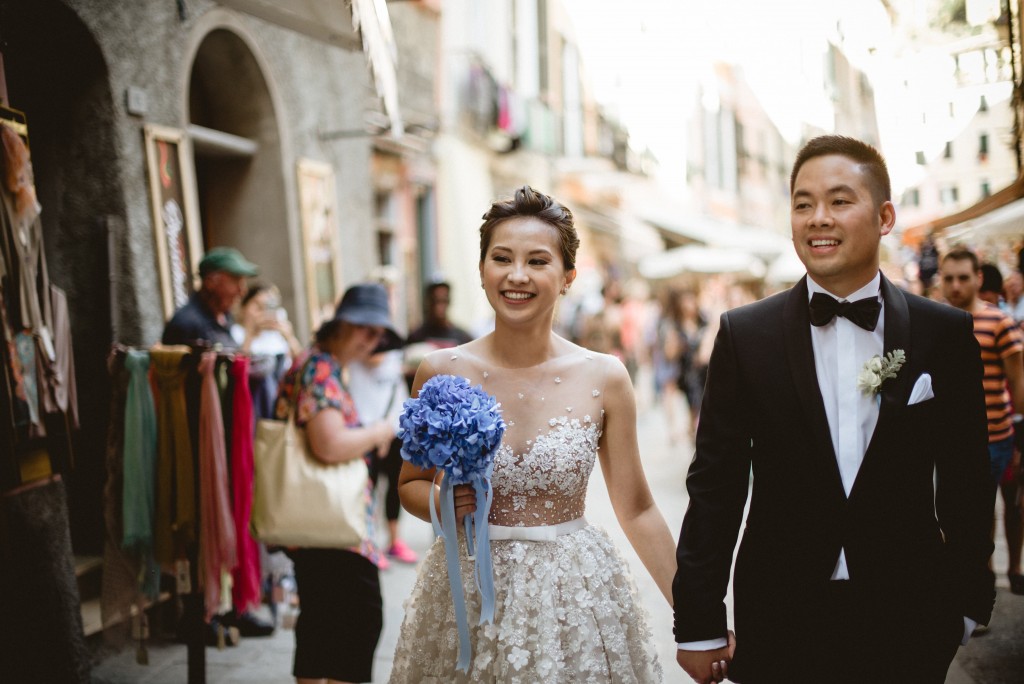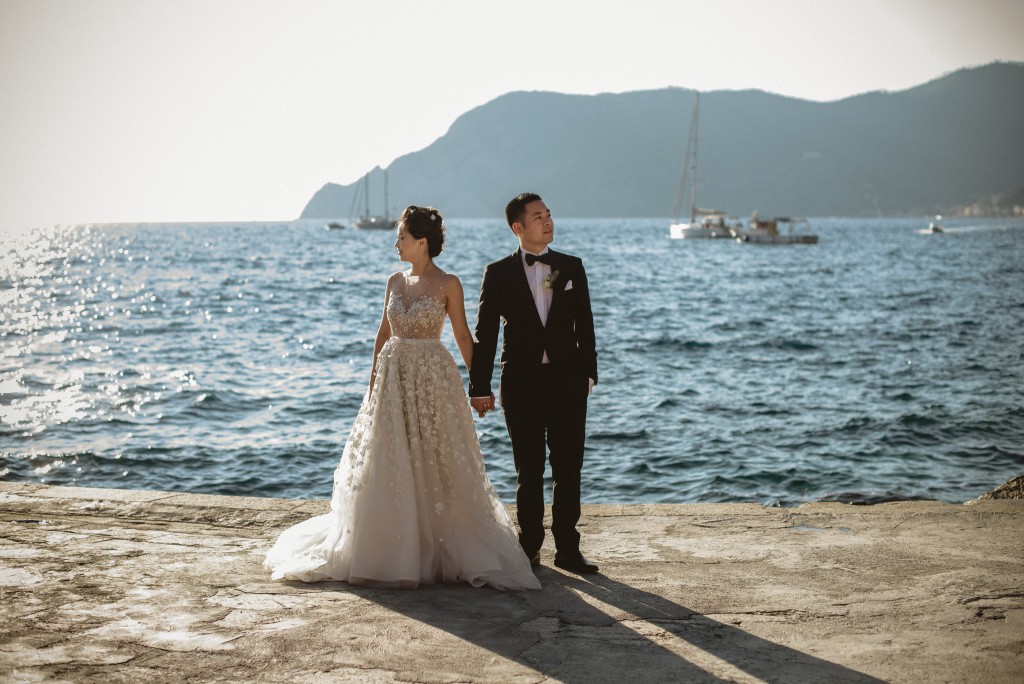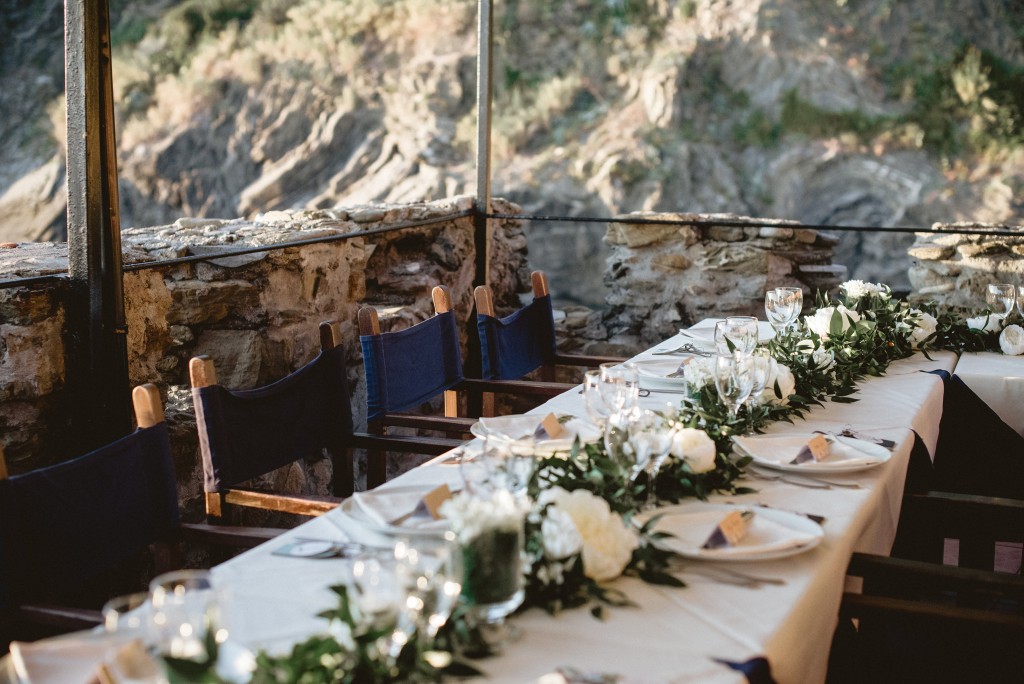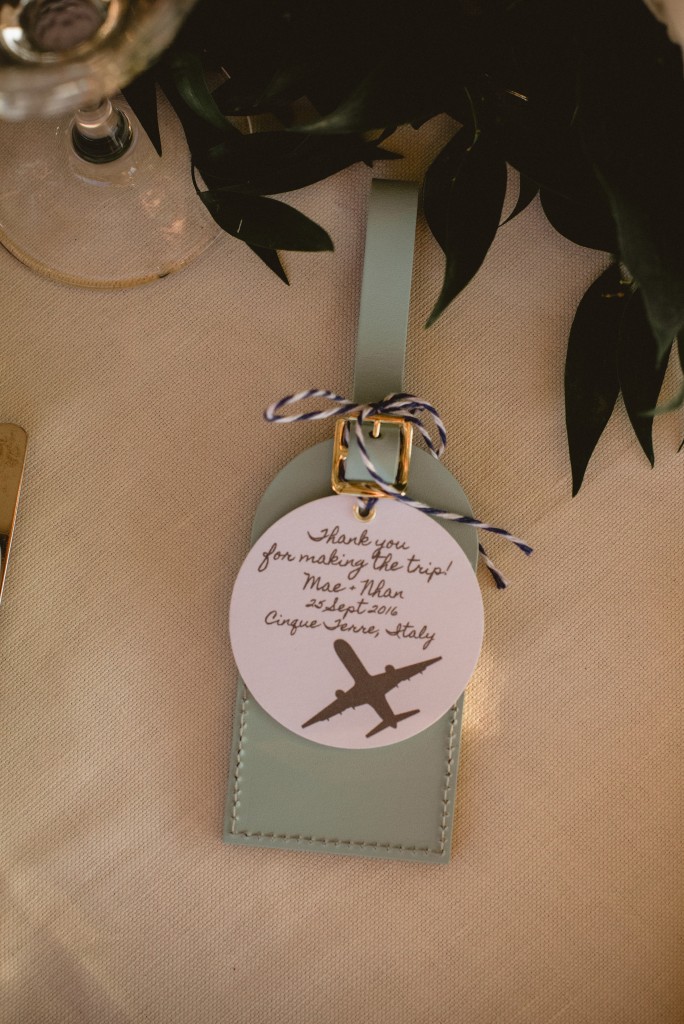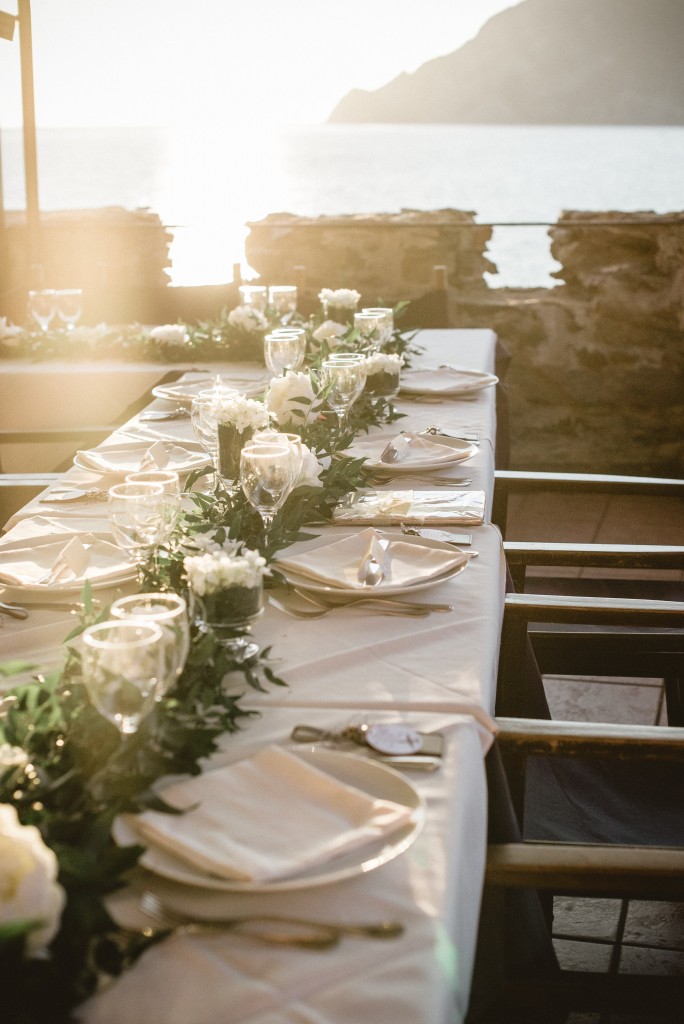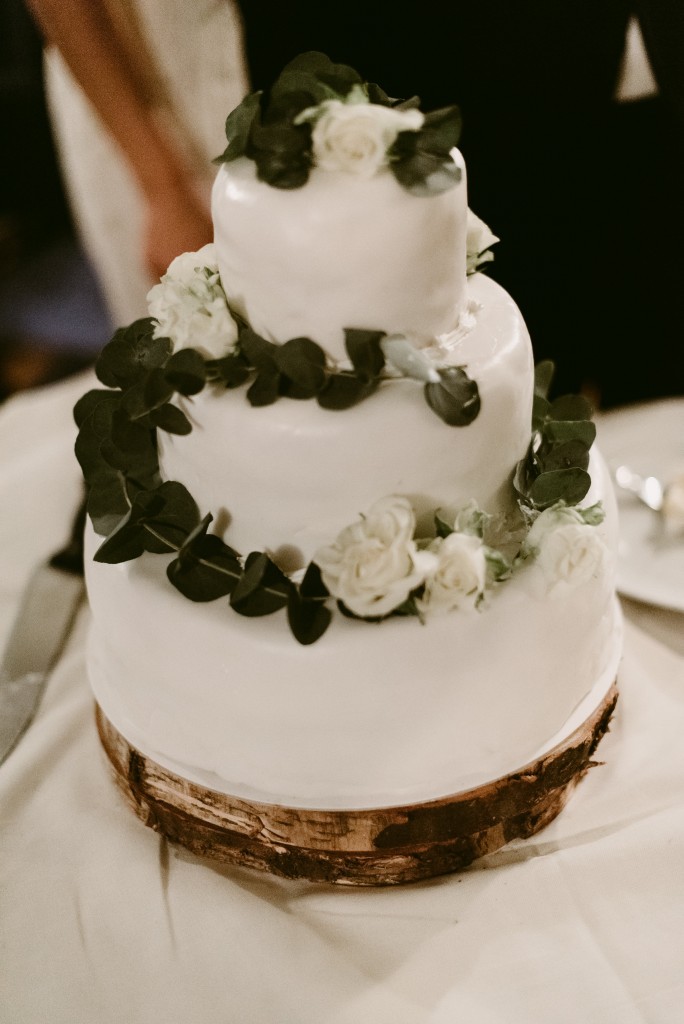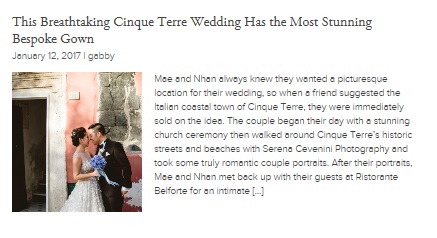 To find out more about planning a church wedding in the Cinque Terre contact us here.
Written by Melina Nicholson