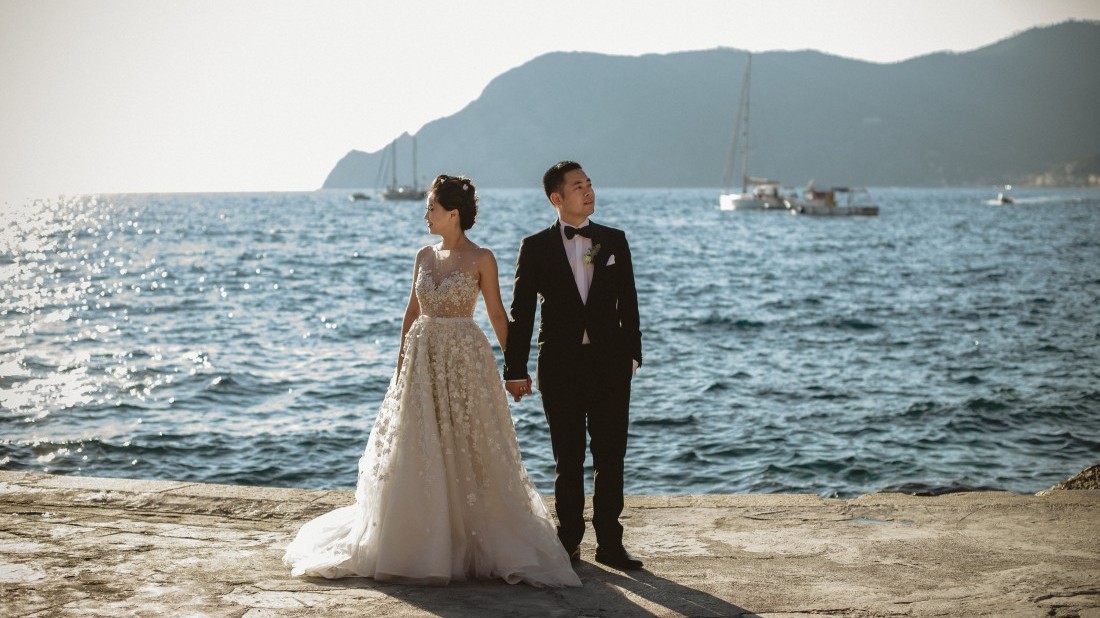 16 Jan

Waterfront Destination Wedding featured in Junebug Weddings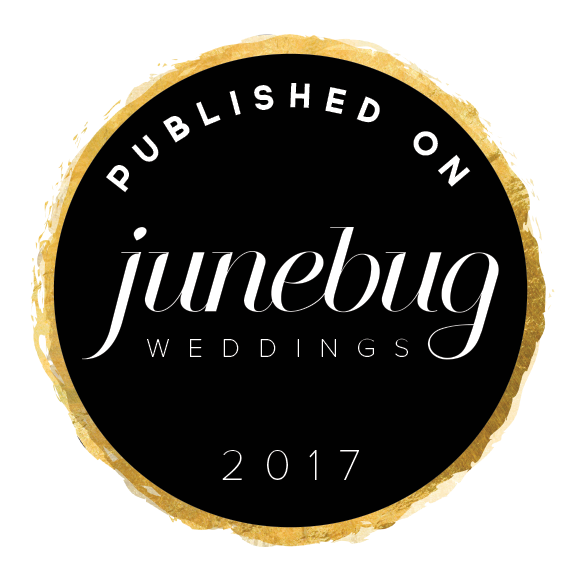 Consider yourself a fan of waterfront destination wedding? Well brace yourself – Junebug Weddings has just published the real wedding of Mae and Nhan held in the Cinque Terre, Italy, that just might cause your heart to race.
The sophisticated couple, Mae, from the Phillipines, and Nhan, from France, who both live in Dubai, first visited us here in the Cinque Terre for a site visit in 2015. Who would have thought one year later the stunning photos from their wedding would be gracing the pages of Junebug Weddings.
With a reach of over 2.2 million users each year, Junebug is a world renowned wedding blog that highlights the art of wedding photography specifically and is also a trusted wedding resource for brides. If you haven't done so before enjoy all the wedding loveliness on this blog for pure wedding inspiration.
For Mae and Nhan, Serena Cevenini Photography and Angelo La Torre video operators, captured the elegant couple in all their seaside glory. Our favourites: Mae's sea blue ortensia bridal bouquet that matches perfectly with the floral appliqués on her bespoke Manelle Chamian wedding dress. And their blue luggage tags make for some of the best wedding favours we've seen – super cute and fitting for a waterfront destination wedding in Italy.
Almost as perfect a match as the couple themselves who had family and friends from all over the world come to celebrate their wedding in front of the sea. And the real VIP guests in attendance were their three small children making it a super special waterfront destination wedding.
Look out for the real wedding feature on the couple coming soon on the Cinque Terre Wedding site where Mae and Nhan share their story on the five lands of the Cinque Terre, five tips and five and a bit of their favourite pics with us all.
In the meantime, see the full Junebug Wedding post on the couple's waterfront destination wedding in Vernazza, Cinque Terre, here.
Written by Melina Nicholson