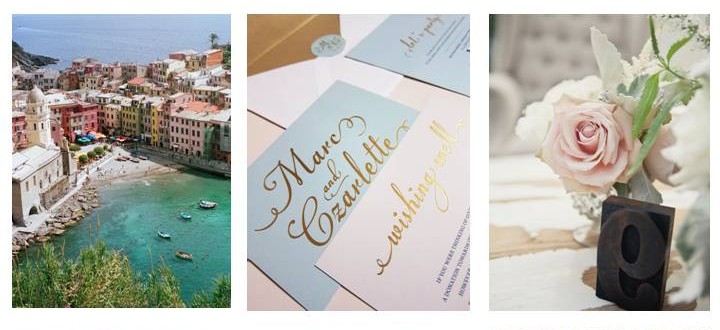 07 Apr

Wedding Wire Award – wedding planner winners in Italy!

We don't know about you, but here in the Cinque Terre, Italy, we look for any chance to celebrate. And while it's the off-season and we are not yet celebrating the destination weddings of our beautiful couples', we are instead celebrating all the gloriousness that comes with the news that we've won the international Wedding Wire Couple's Choice Award for 2016.

And we're doing this by shouting arms stretched from the coloured rooftops: "Ging Gang Goolee – wedding planner winners two years in a row!"

We're filling every piazza encounter with a subtle "did you know we're in the top five percent of wedding professionals in Italy?" In Italian of course: "Sai che noi siamo nel primo 5 per cento dei professionisti di nozze in Italia?"

And we're running up the cobbled roads into the local florist, hairdresser, makeup artist, caterer, vineyard, hermitage, castle ruins, restaurant, bar, video operator, photographer, stylist, musician, bnb and then down to the harbour to the boat skipper, taxi, fisherman and miniscule truck driver (the truck, not the driver) to let them all know – "we've received a five star rating from all of our couples!"

And "we" is right – at Cinque Terre Wedding it takes a village to raise a wedding.

But we aren't just running around the quiet village, saluting too many glasses of limoncino, we are serious wedding planners after all, so we've also been dreaming about what an event celebrating this award would look like.

Taking our inspiration from the award winning greats of the region: the romantic poets Byron and Shelly who wrote their best masterpeices while living here and Nobel Prize Poet, Montale, who wrote about the Monterosso lemons, we've fused together the greats of the old world writers with the current trends of the wedding planner world: Rose Quartz, Serenity Blue and metallics to create this loveliness.

Enjoy dreaming with us.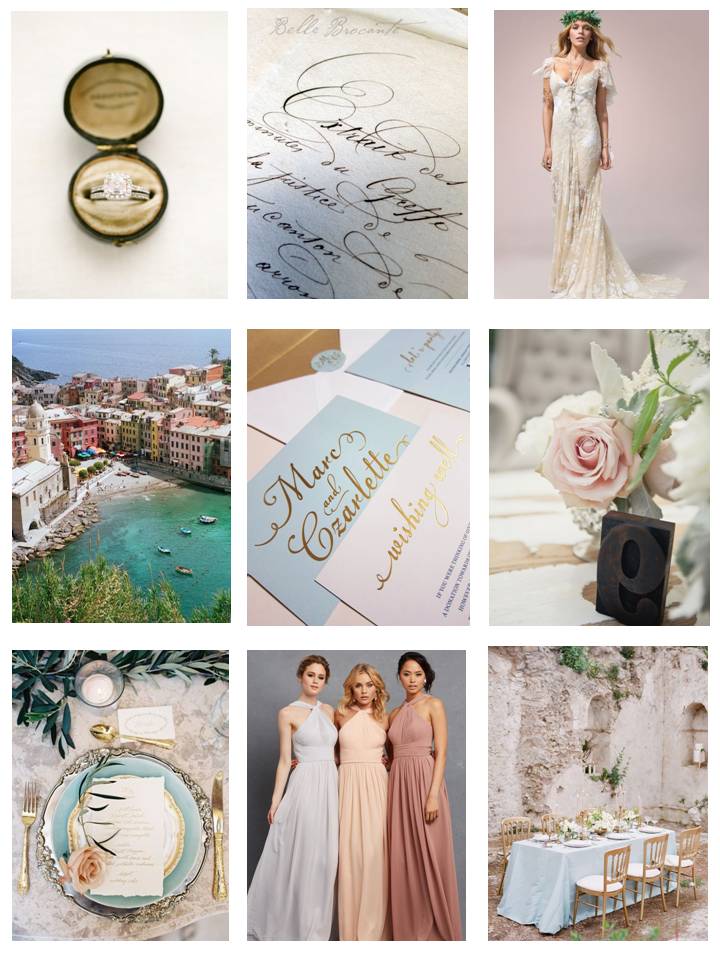 Written by Melina Nicholson