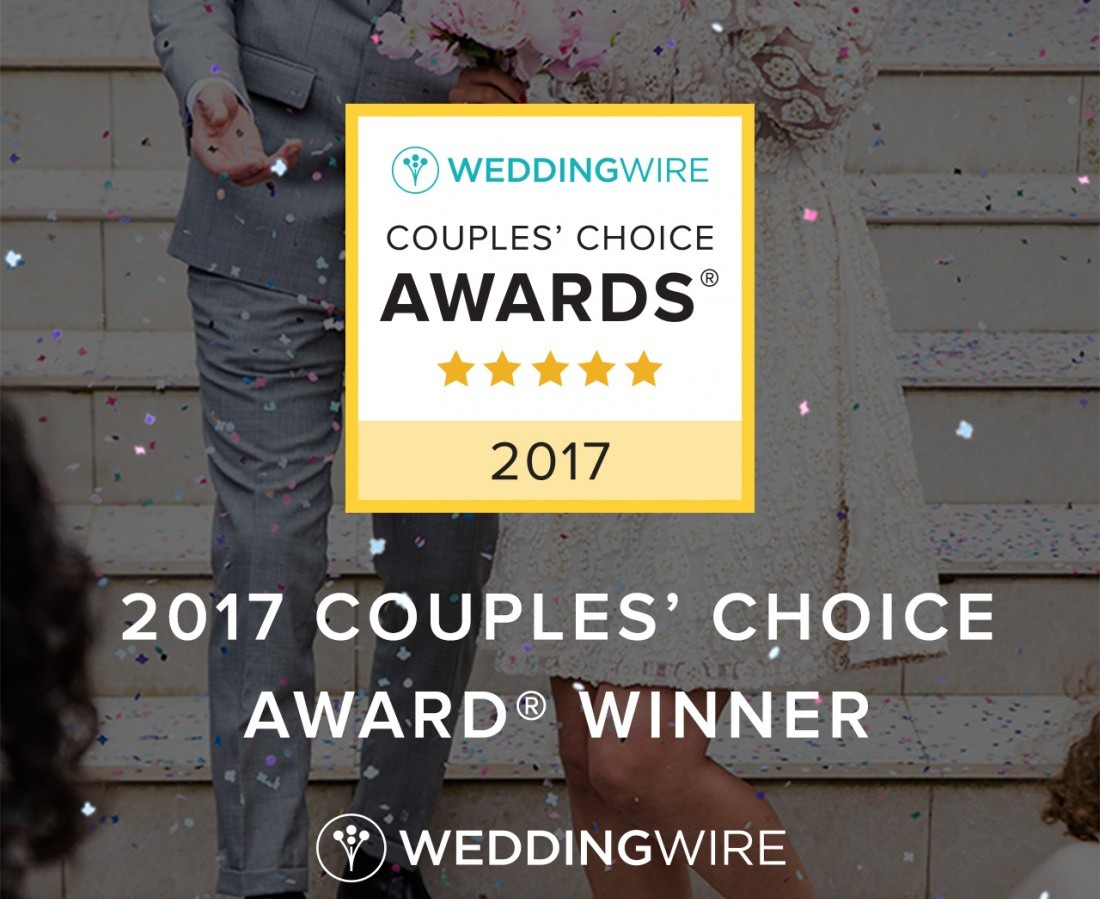 24 Jan

Top Wedding Planners in Italy three years in a row!

Brace yourselves for a whole lot of awesomeness, we've just received an award for being one of the top wedding planners in Italy!

We are just a bit proud to announce that for three consecutive years Cinque Terre Wedding has been awarded the Couple's Choice Award from the trip advisor of the wedding world: Wedding Wire.

The award places Cinque Terre Wedding Planners in the top 5 per cent of wedding professionals in Italy. And if our trumpets are blowing a bit too loud, we'll have to shout to let you know that we are the only wedding planners in our region in Italy to have received this status for three years running.

The award recognises excellence in quality, service, responsiveness, and professionalism within the wedding industry so as destination wedding planners based in Italy we're proud as Italian wedding punch!

And the best thing about these awards? It's a third party independent review board so the winners are voted by wedding couples and their real wedding experiences.

So what did some of our 2016 couples say about their destination wedding in Italy:

"Cinque Terre Wedding were fast, professional and the venue, food and the decor exceeded my expectations."

"Our wedding was everything we dreamt of and more."

"Just do it!"

To read more independent reviews on the Cinque Terre Wedding planner service visit the Cinque Terre Wedding page on Wedding Wire here.

And as we've said before, in the five villages of the Cinque Terre it takes a village not only tto raise a child but also to plan a wedding. So we are celebrating this award with all the local suppliers whose inside knowledge and expertise of living, working and loving in the Cinque Terre make every wedding not only possible, but launch them well beyond our couples expectations.

And we thank all our past couples for sharing their experiences of our wedding planners in Italy on Wedding Wire .

OK, best get back to work – big boots to fill left by last year's efforts so our wedding planners are already busy working with this year's couples to make their destination wedding in Italy dreams a reality.

Contact us if you'd like us to do the same for you.

Written by Melina Nicholson