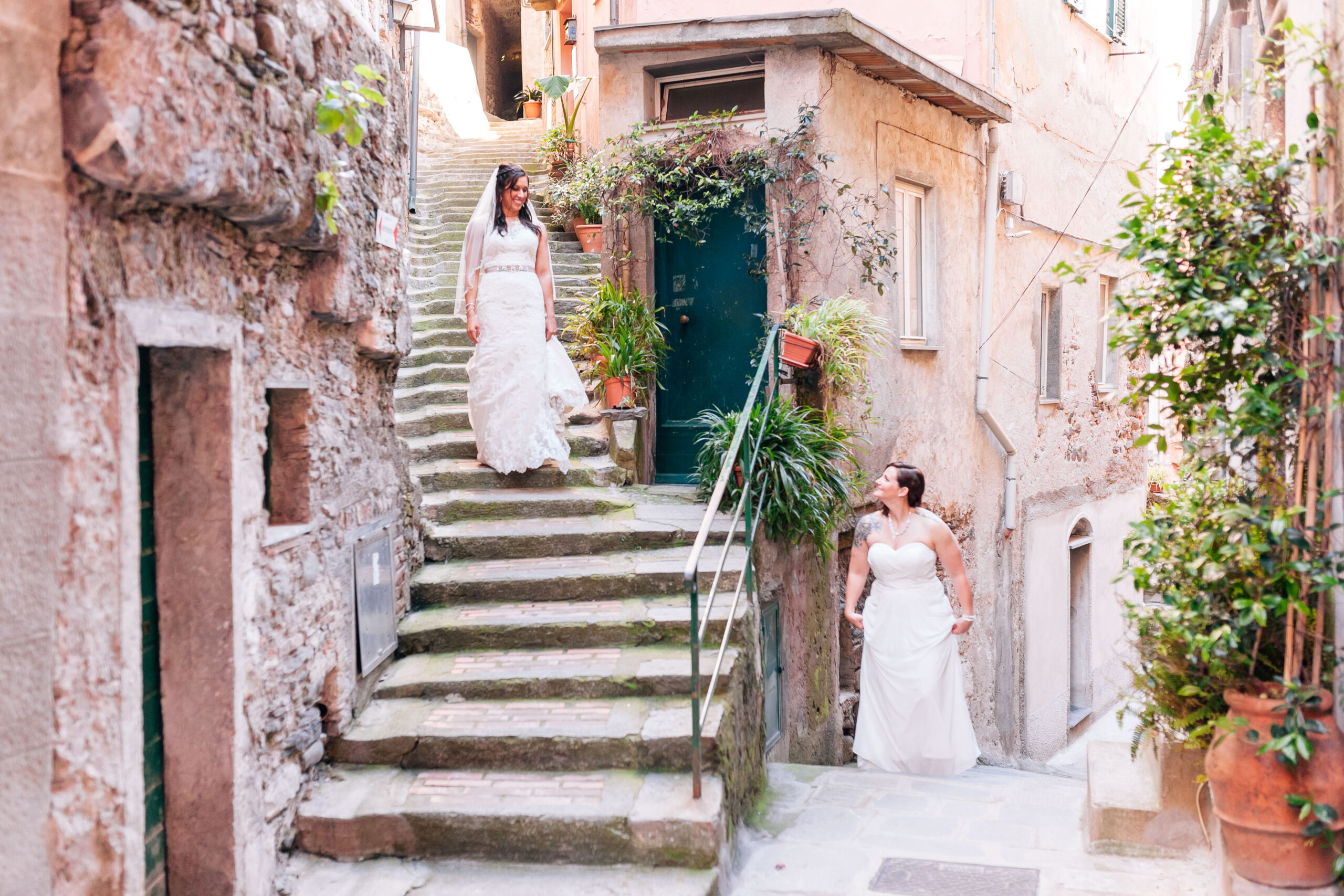 21 Mar

Same-Sex Wedding in Italy Special: Cassidy and Michelle

Well, this is rather spesh: Cassidy and Michelle's same-sex wedding in Italy – the first same-sex couple we've helped marry in Vernazza, Cinque Terre, ever!

For a couple who never dreamed of getting married, Cassidy and Michelle found themselves tying the knot in a setting found only in dreams: a colourful Italian medieval fishing village, on top of cliffs covered in luscious grapevines and in front of the sparkling Mediterranean Sea. Dreamy indeedy, right?

Well, for these two fast-paced professionals, Police Officer, Michelle, and Paediatric Intensive Care Nurse, Cassidy, from Tulsa, Oklahoma, USA, Vernazza was the perfect destination. An ancient wonderland where they could slow down, take time out and celebrate their marriage with their most loved ones – their parents.

For Cassidy and Michelle the journey to their wedding began with an extraordinary meeting in the most ordinary of places – a cross fit gym. A sweet reminder that in the split of an everyday, very ordinary, second your life may change forever.

And the proposal? Well, not so ordinary: lying in a hammock on a beach in the Turks and Caicos Islands. At the time Cassidy had been joking about how much her parents wanted her to marry – so much so, they'd probably even pay for the ring. To which, Michelle had responded "Like this one?", presenting Cassidy with an engagement ring and asking her to marry her. Confused, Cassidy's initial response was to berate Michelle for joking about marriage until she realised that Michelle was serious. At that point shock, tears and trembling kicked in and the only word Cassidy was able to muster was a quivering "Okkkaaayyyy".

A quivering "Okkkaaayyy" that's became a bit of a mantra in their relationship and we imagine one that was used when they decided to celebrate their marriage in a same-sex wedding in Italy.

And we were rather chuffed when this beautiful, ultra thoughtful and super loved up couple agreed to share their wedding journey and some of their favourite photos with us. So prepare your peepers to enjoy their real same-sex wedding in Italy captured by the snazzy lens of Pure Wedding Photography.
Why a destination wedding?
We actually never planned to get married, so it was a huge surprise when Michelle proposed. We are both very private people so we knew from the beginning we wanted a very small, intimate, destination wedding with family only.
Why the Cinque Terre in Italy?
First off, we LOVE to travel. So the two week trip had already been planned before the proposal as a graduation trip for myself. My parents had previously been to Cinque Terre and after I saw their pictures, I knew I had to go one day. So we decided to get married in the trip in Vernazza and invited Michelle's parents along and of course they agreed. We had thought our destination wedding would have been on a beach somewhere, but who can say they got married at a castle in Italy?? WE CAN! And we wouldn't have chosen to do it any other way.
How was the wedding planning process?
The most stress free wedding planning I think anyone could imagine. Sarah immediately had our Pinterest board set up and we didn't hesitate to use it. The communication via email was easy and she always responded within a day. We enjoyed the Skype conversations just to be able to put a face to the extremely talented people behind the scenes. The most difficult choice we had to make was which bouquets we wanted 🙂
Best part your wedding in Italy?
The actually ceremony for sure. The weather was perfect, the views were breathtaking and the photos turned out stunning. Matteo was phenomenal and the wine ceremony was very special and unique to Cinque Terre.
Top tip for future Cinque Terre Wedding brides and grooms?
Let Cinque Terre Wedding take the reigns. Do not be nervous about the destination planning process and having to be there or involved in every single decision. They are professionals and are the best at what they do. They know when to ask your opinion or when to involve you. We trusted them with everything and it turned out better than we could have ever imagined. It was exceptional.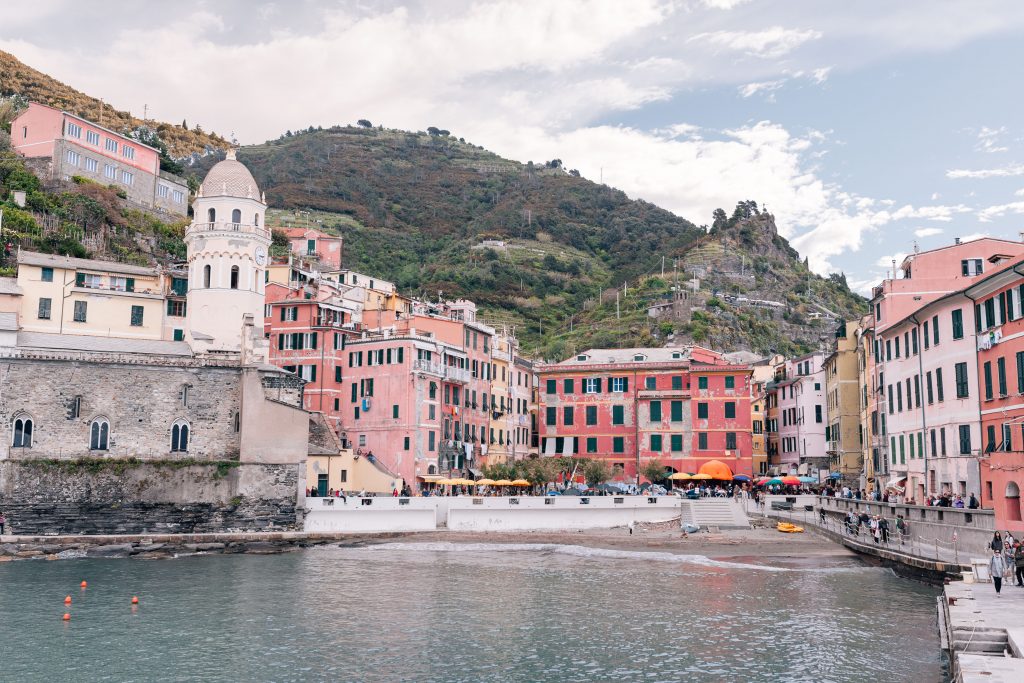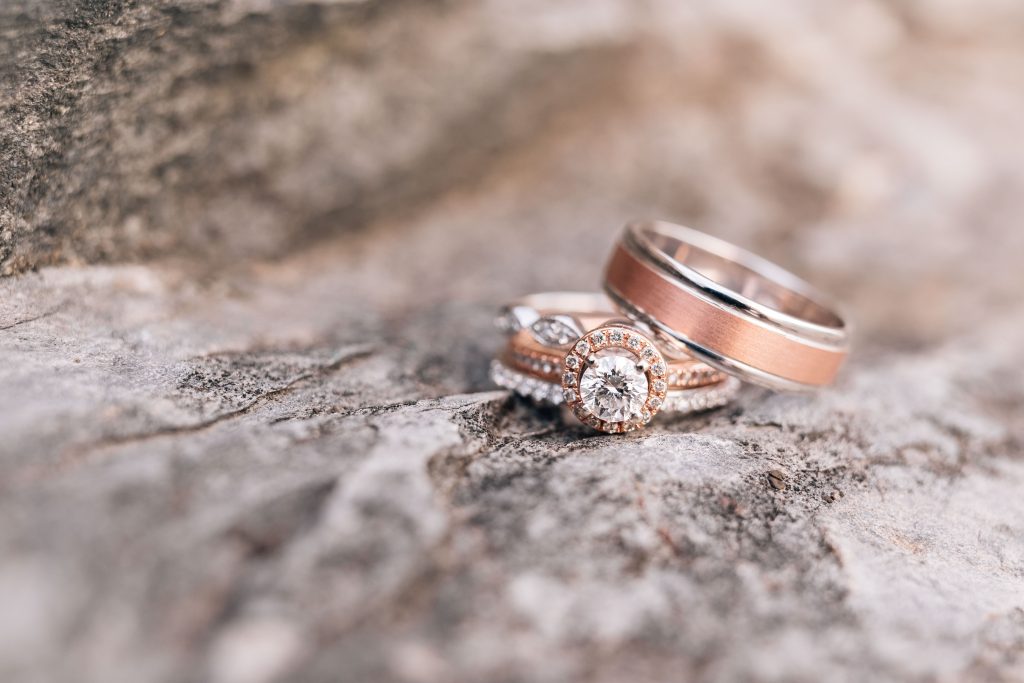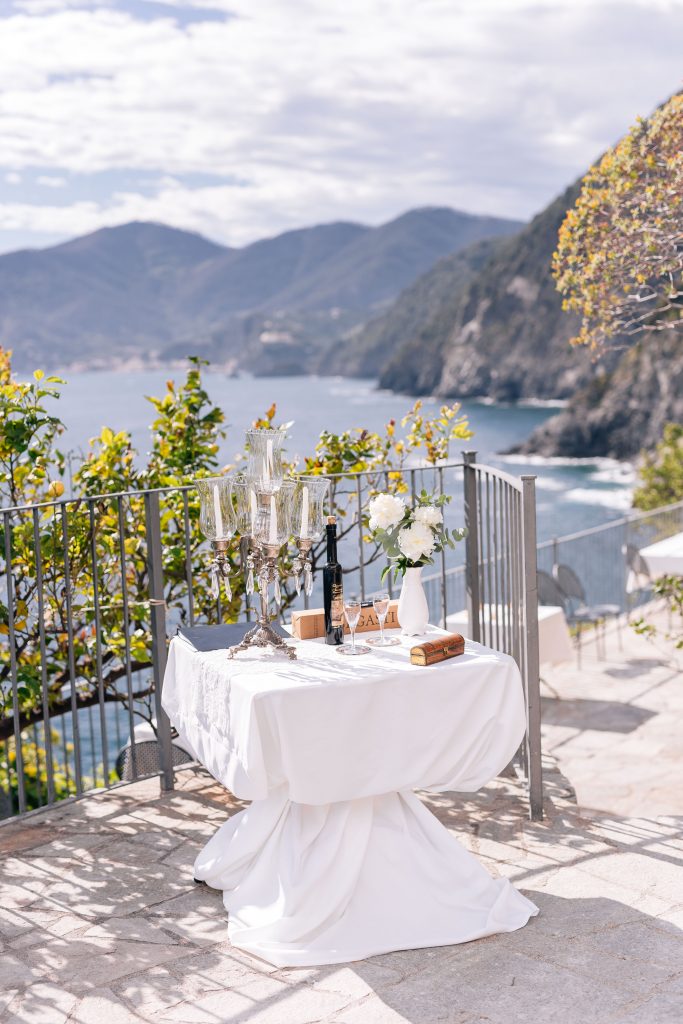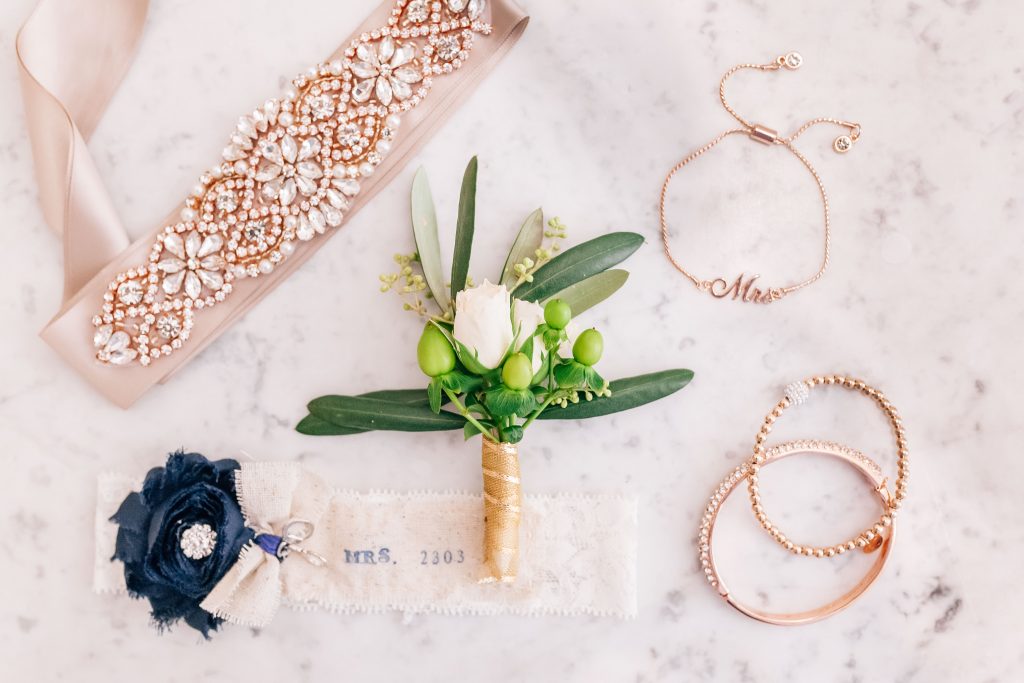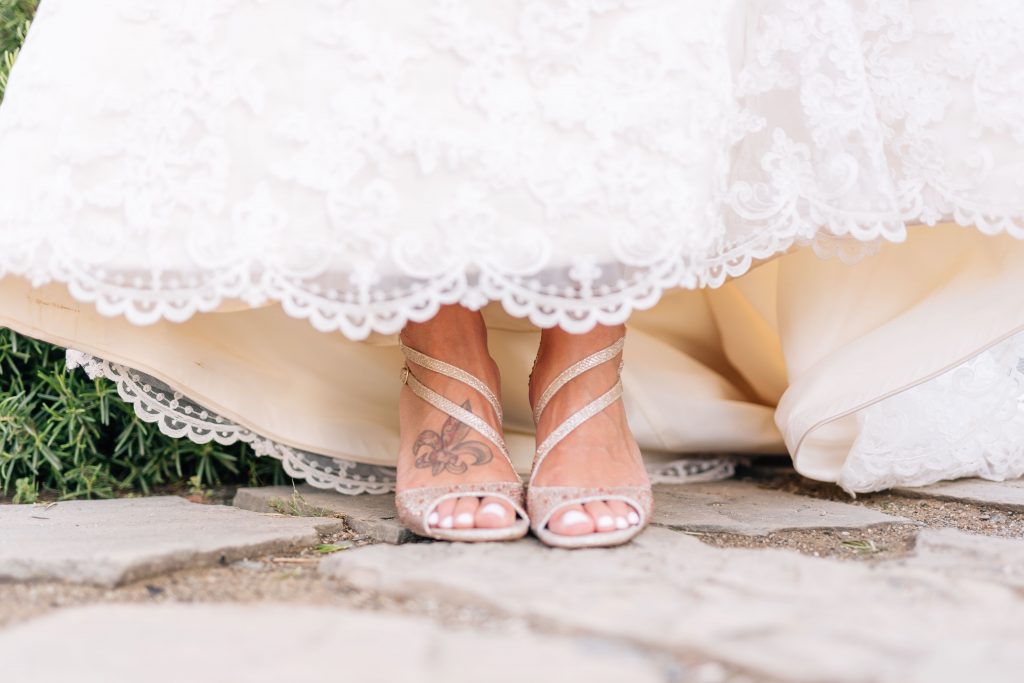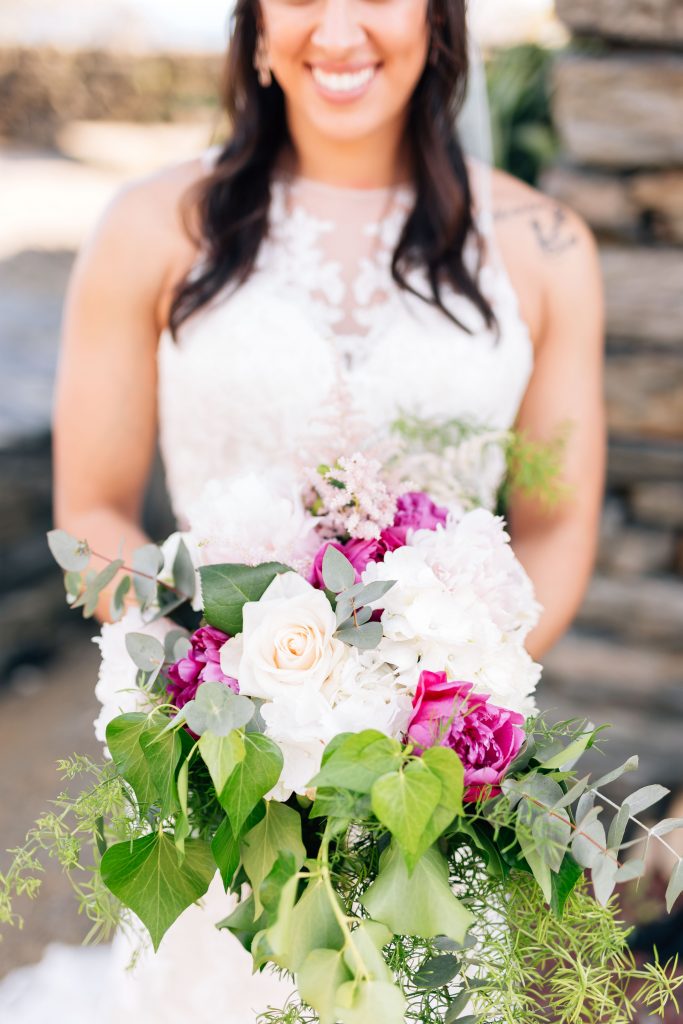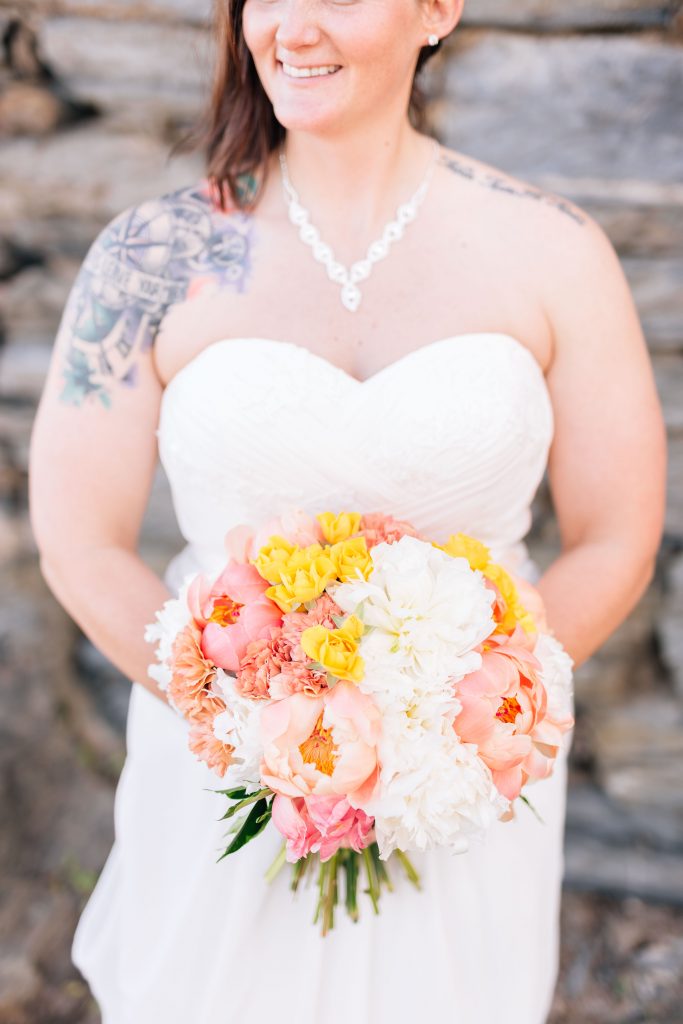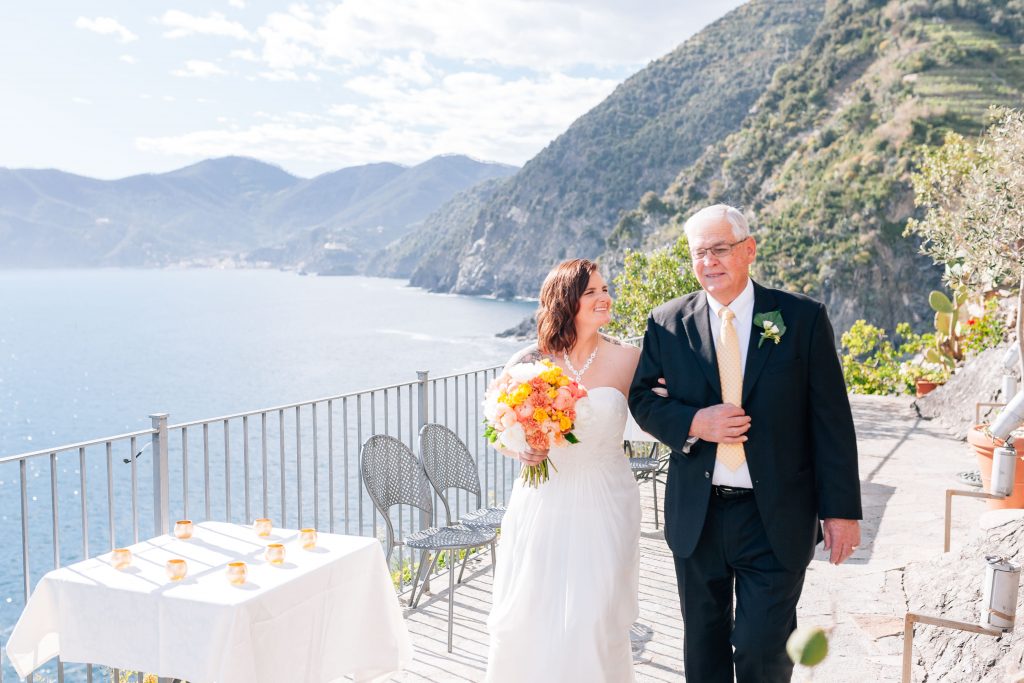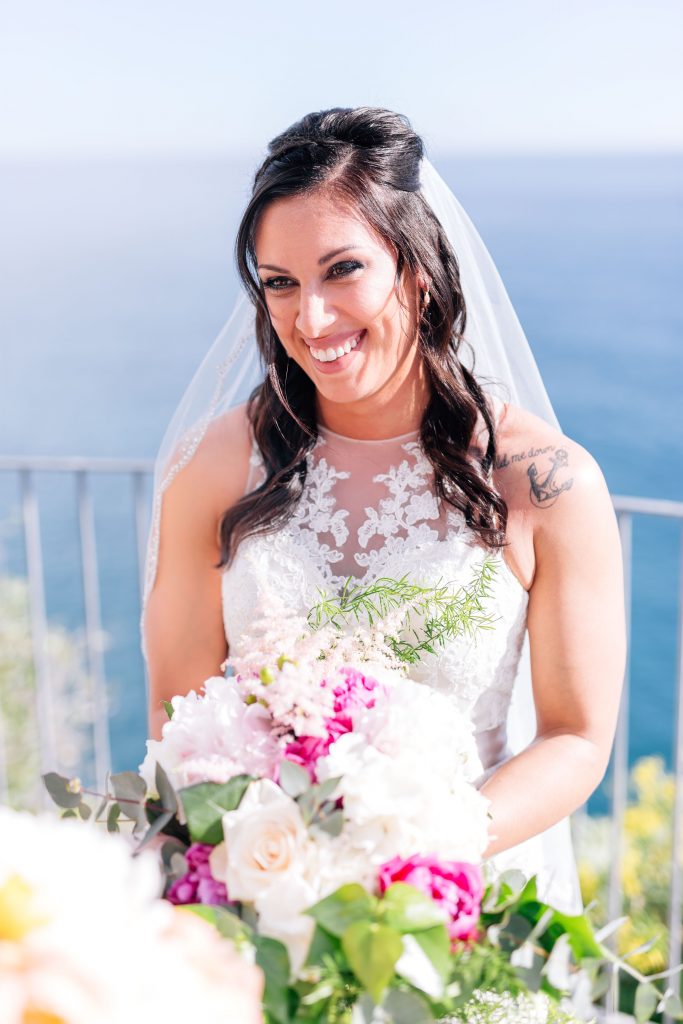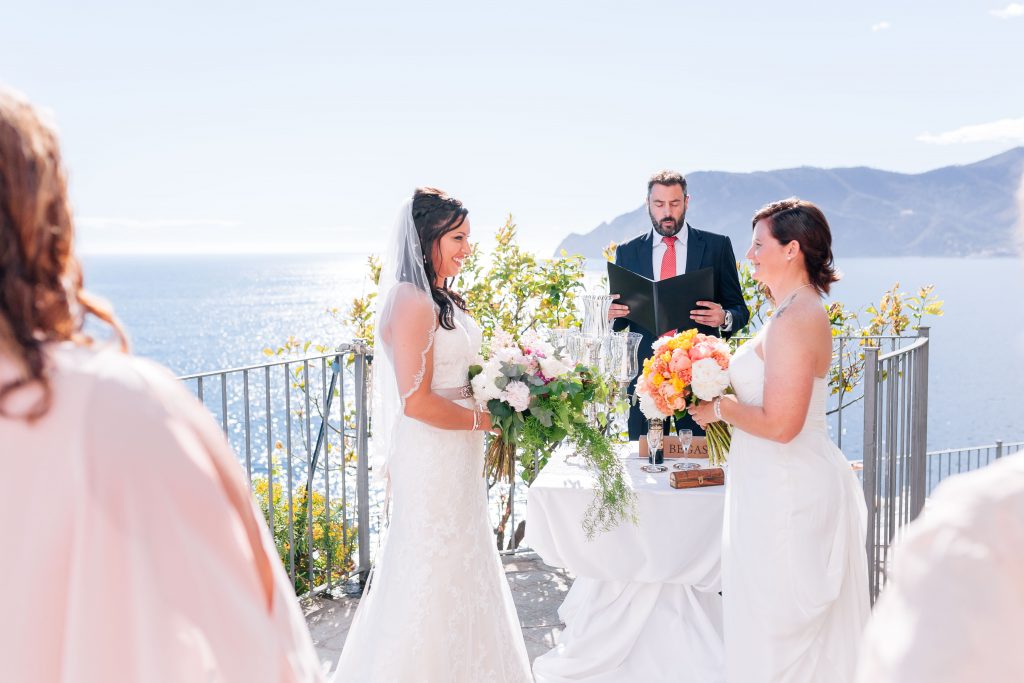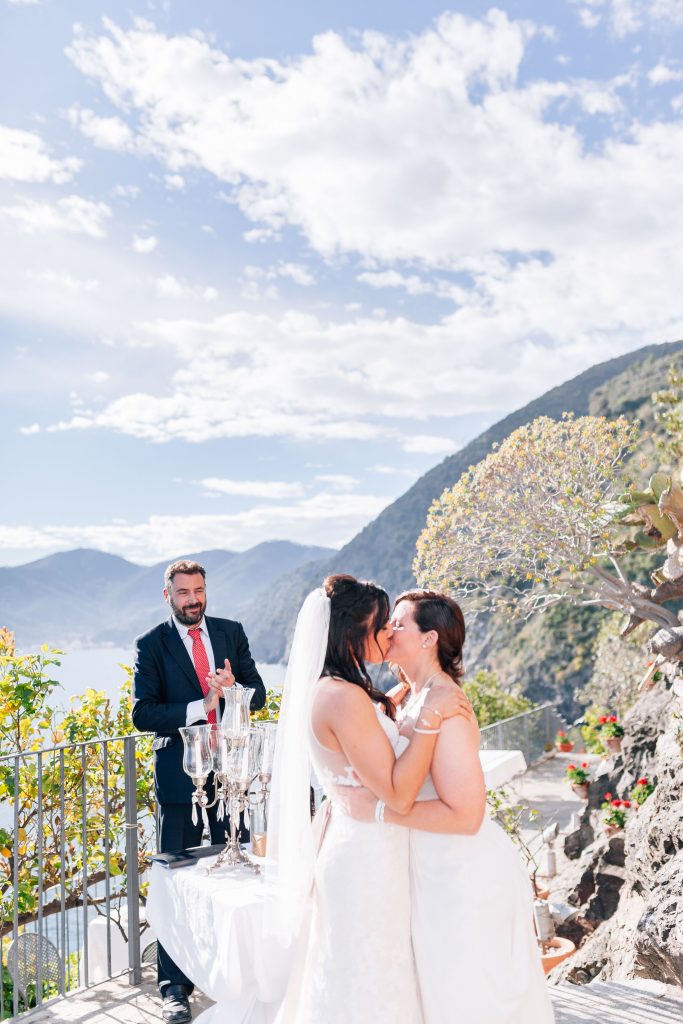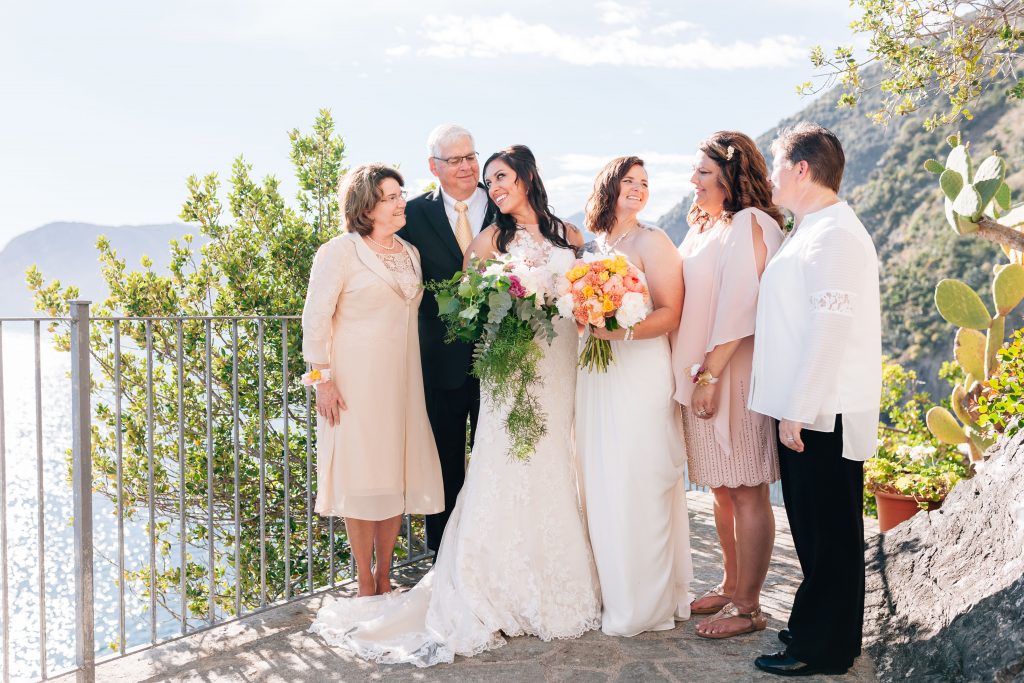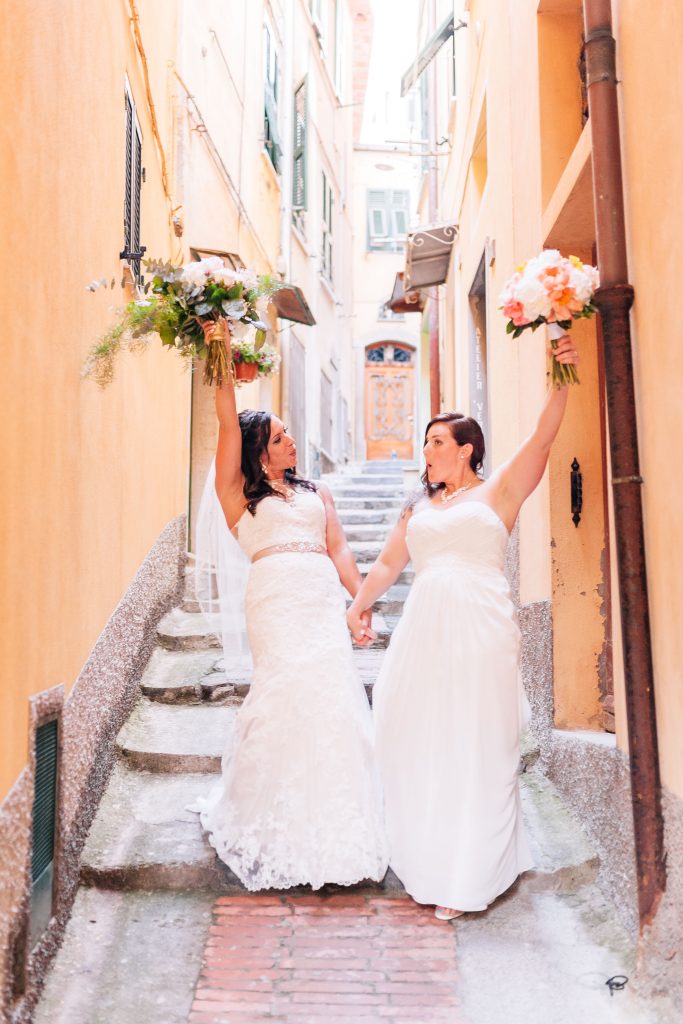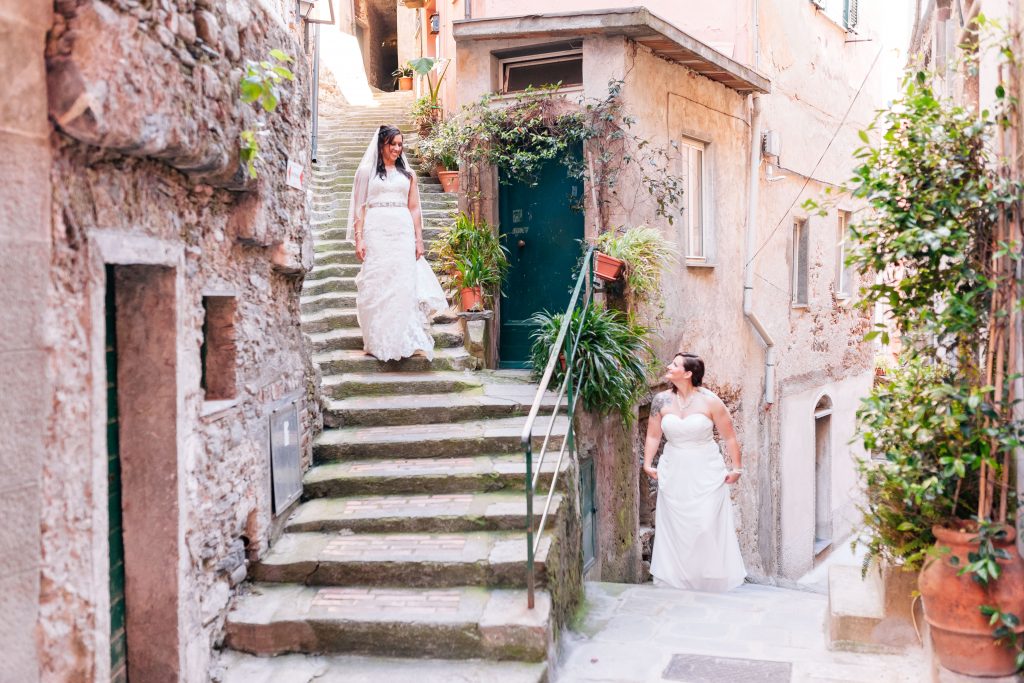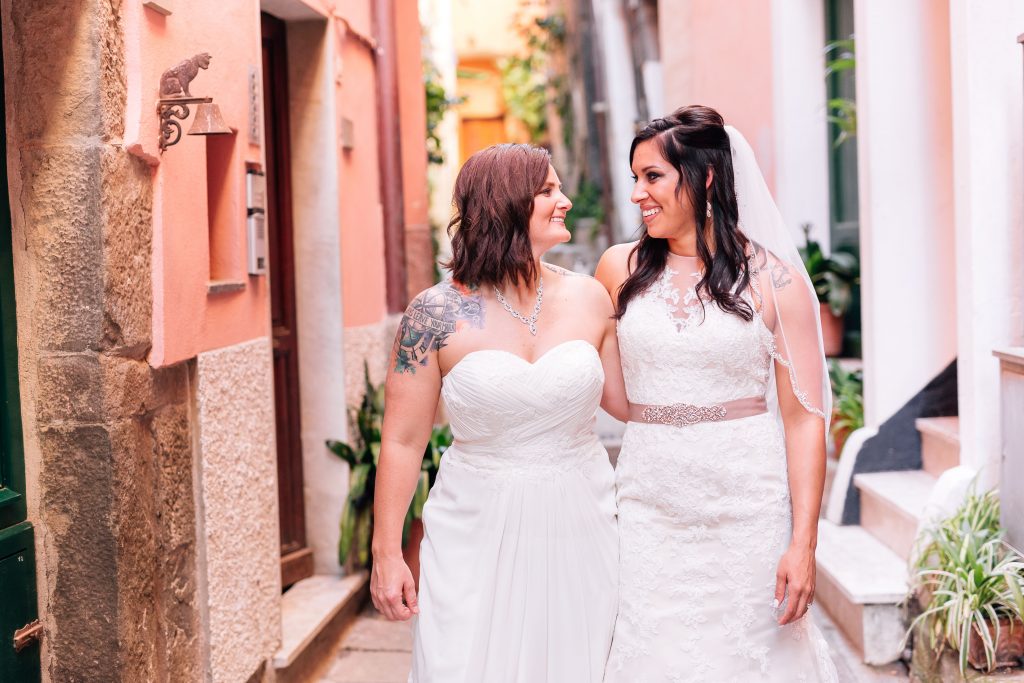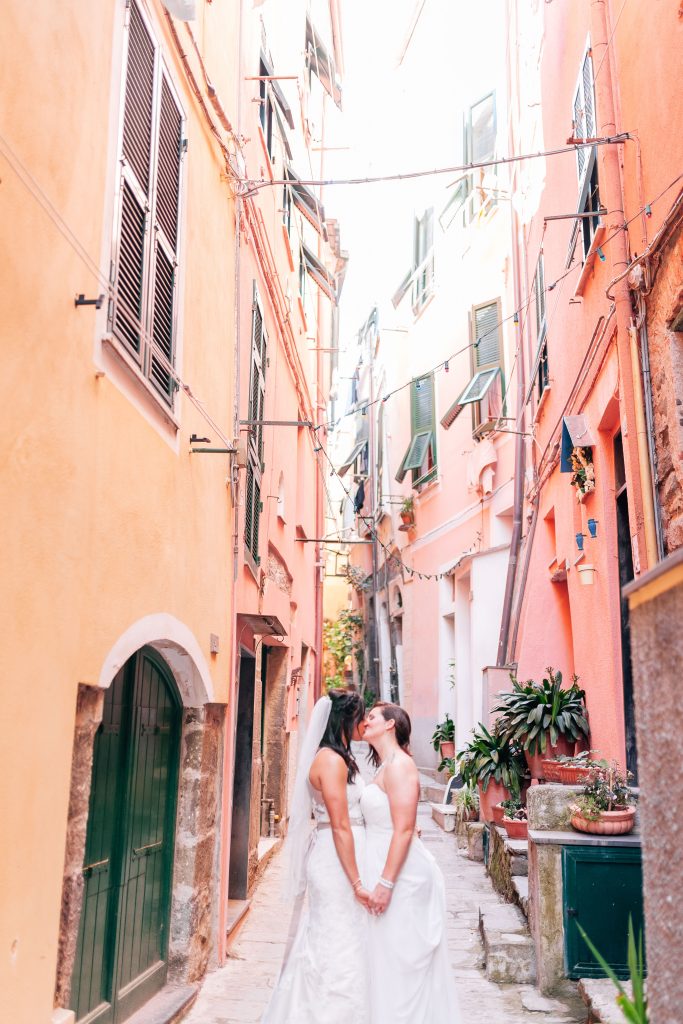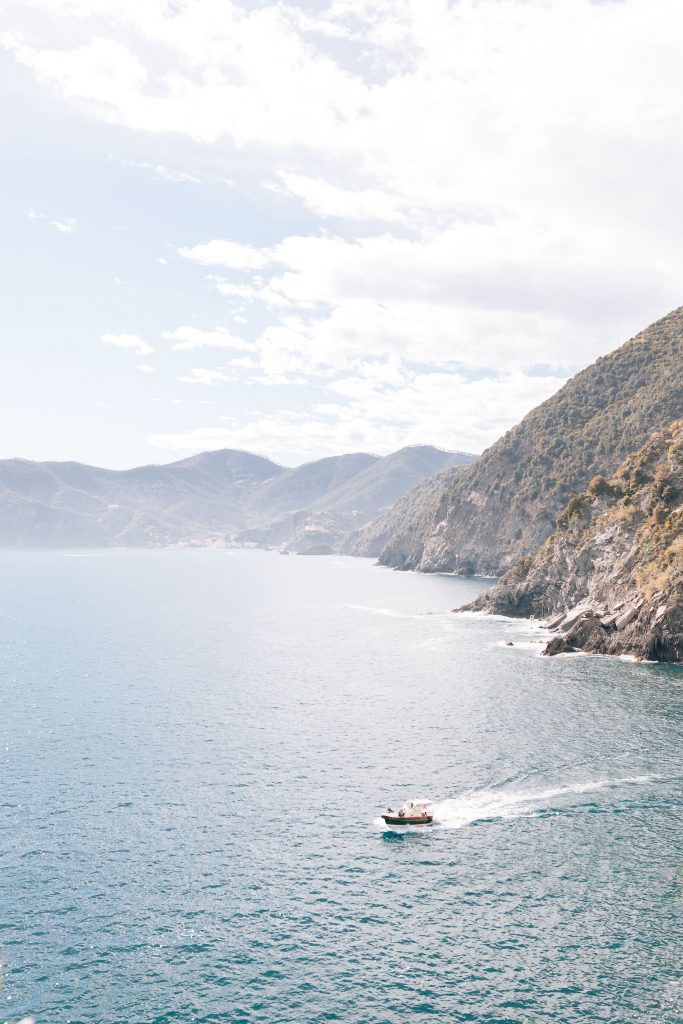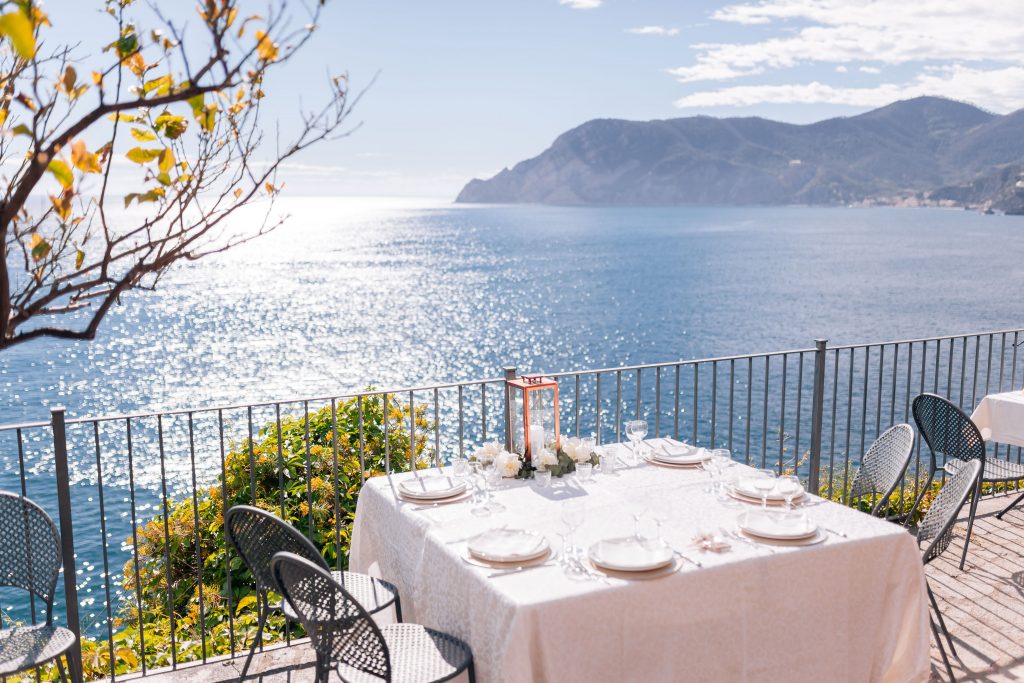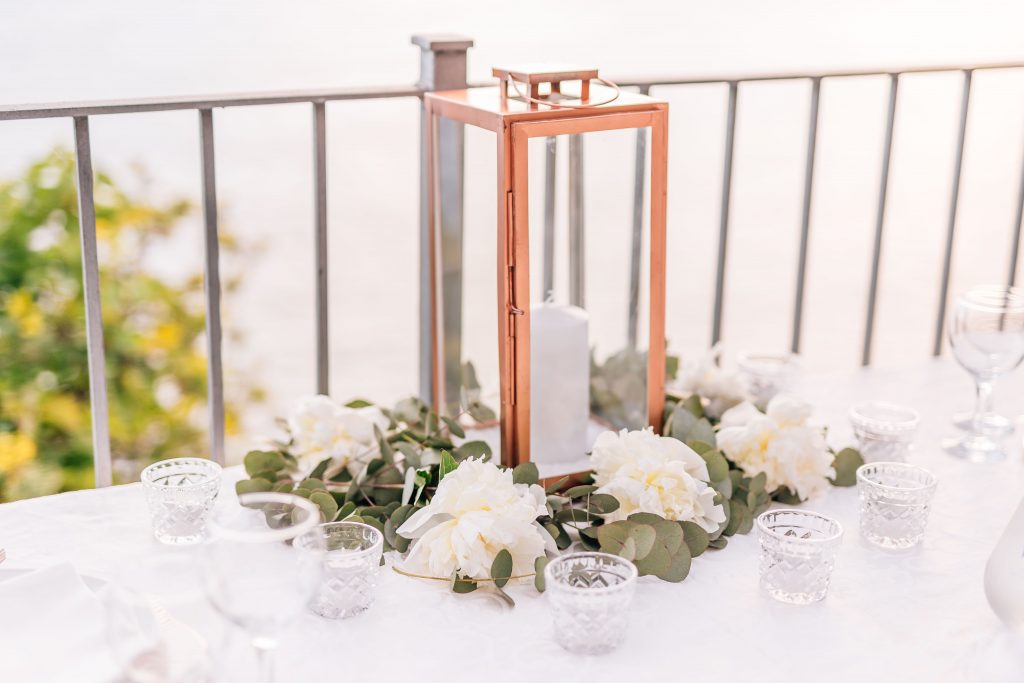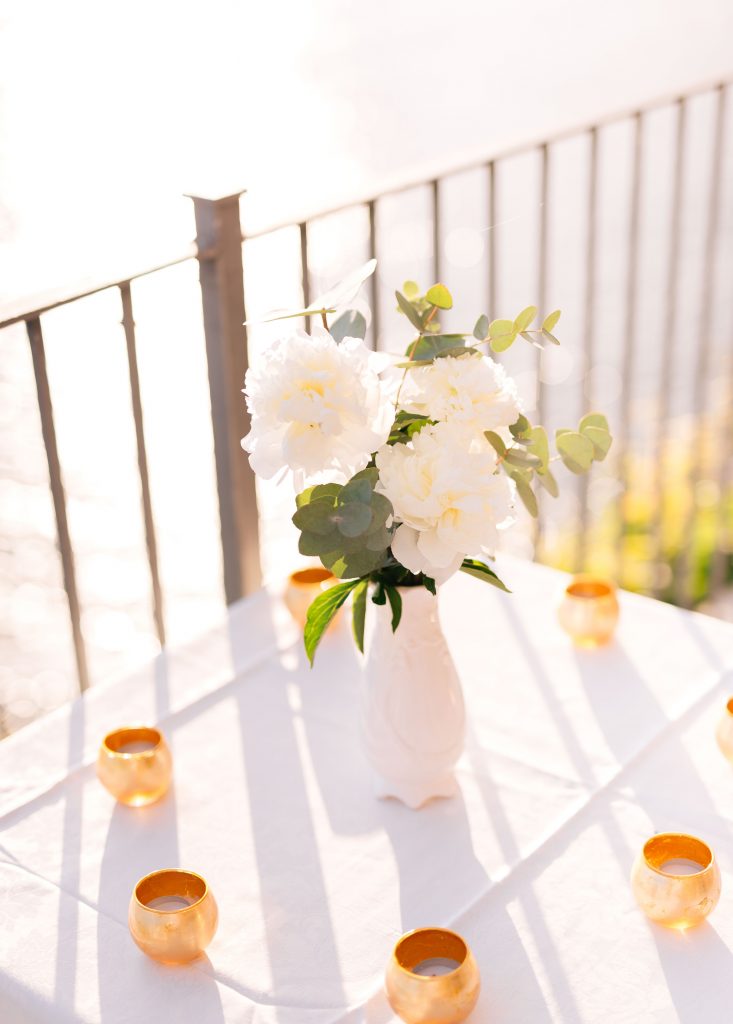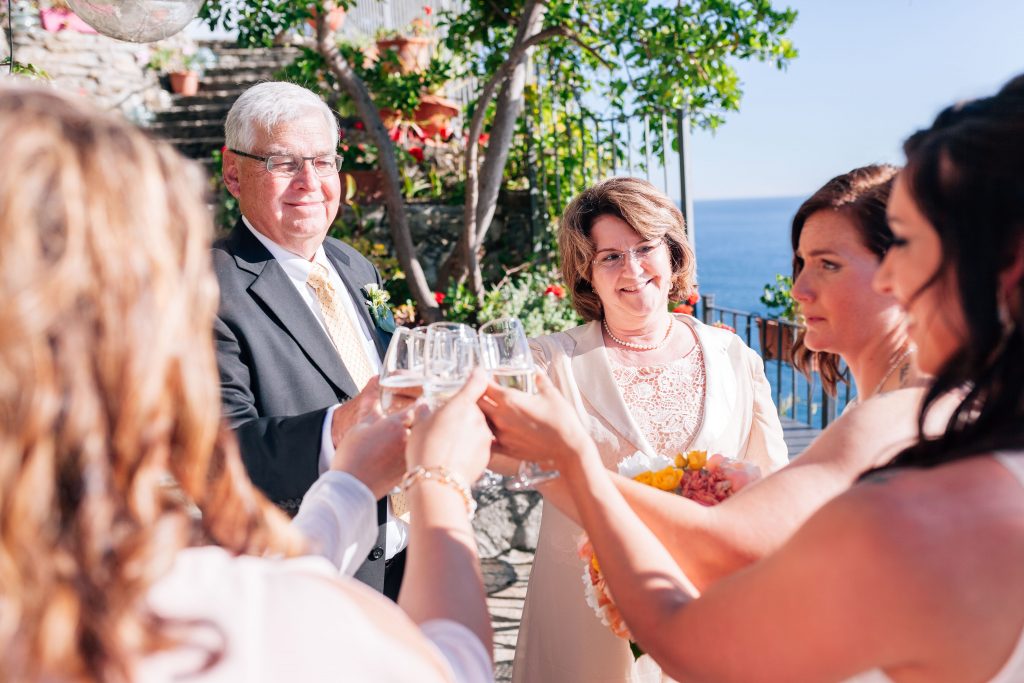 For more information on having a destination wedding in the Cinque Terre contact us here.
Written by Melina Nicholson.