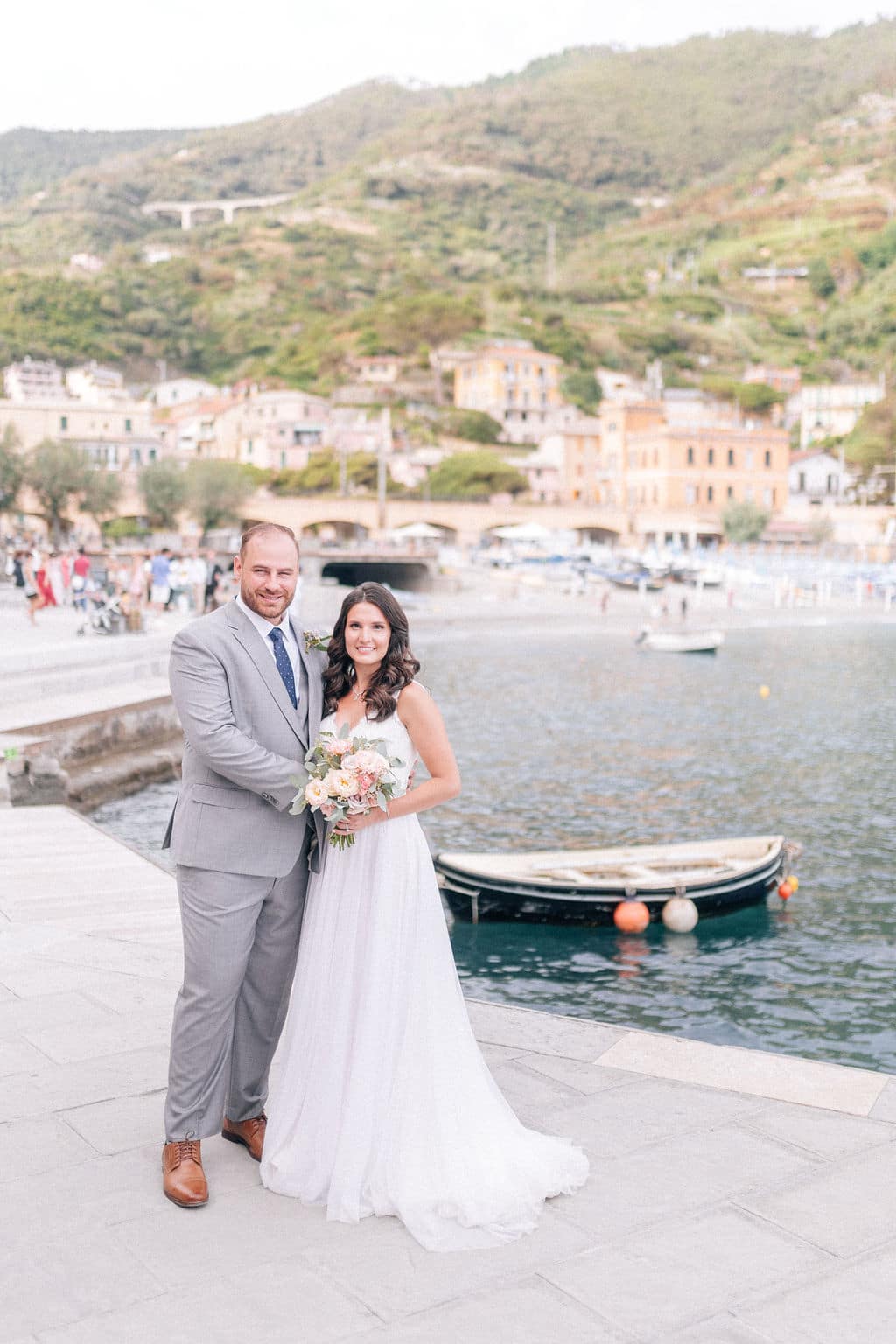 25 Mar

Romantic and Elegant Destination Wedding

Times like these you just need to find a happy place, and what better way to put a smile on your dial than to take your peepers into the pure bliss of Annick and Nick's romantic and elegant destination wedding in the Cinque Terre.

Canadian couple, Annick and Nick, embody the classic elegance and beauty once reserved only for the black and white Hollywood screens of yesteryear. And they are as graceful and beautiful as they look.

So we were surprised to hear that they met while sweating it out in their hometown gym (though granted their gym aura is probably a tad more refined than our red faced, sweaty betty, smelly melly ones). Anyway, one day while on adjacent machines, Nick struck up a conversation with Annick, starting with the not so classic pick up line: "Is Daniel your brother, you look very similar?" To which, Annick responded with a quick, witty "Yes, but I am much better looking, right?"

After that moment, they rarely spent a day apart. A shared sense of humour and a common gentle spirit saw their friendship grow into a love that would take them to the City of Love – Paris, for their magical marriage proposal.

And after falling in love with the French Riviera, their love story continued into the Italian Riviera, where we were honoured to help realise their romantic and elegant destination wedding in the Cinque Terre.

So if you are dreaming about a romantic and elegant wedding in the Cinque Terre, prepare your peepers for Annick and Nick's real wedding story where, in the spirit of the five lands of the Cinque Terre, they share five tips and five and a bit pics by photographer of the moment: Pure Wedding Photography. And don't forget to watch out for the romantic floral compositions by every floral buds' best buddy Fior Deco and making the beautiful ever more beautiful, the hair and makeup by Malino Beauty.

Why a destination wedding?
We couldn't picture ourselves getting married in a wedding hall. We wanted a wedding that was intimate and romantic, while still very elegant. We also wanted to be surrounded by our closest family and friends. A destination wedding met all of these criteria, and it gave us an opportunity to travel somewhere beautiful with our entire family.

Why a destination wedding in the Cinque Terre in Italy?
We got engaged during a trip to France, and fell in love with the French Riviera – Cinque Terre reminded us of our engagement. Cinque Terre Weddings was also recommended by a friend, so we knew we were going to be in good hands.

How was the planning process?
Super easy! The Cinque Terre team sent us emails with choices regarding venue, music, decor, menu, etc… and everything was put together perfectly on our wedding day!

What was the best part of your day?
Marrying each other with the most stunning and romantic background in the world, while surrounded by our closest family and friends. We also really enjoyed walking around Monterosso and taking pictures in the most beautiful places.

Top Tip for future Cinque Terre Wedding Brides and Grooms?
Relax and enjoy the ride! The Cinque Terre team are amazing and you can be certain your special day will be exactly like you envisioned it.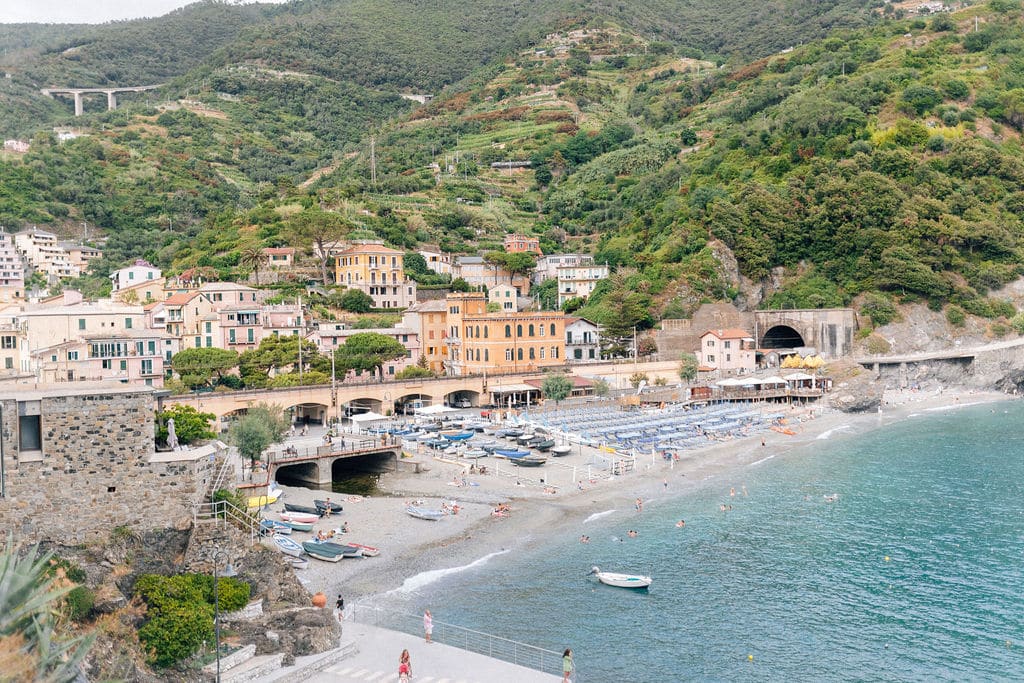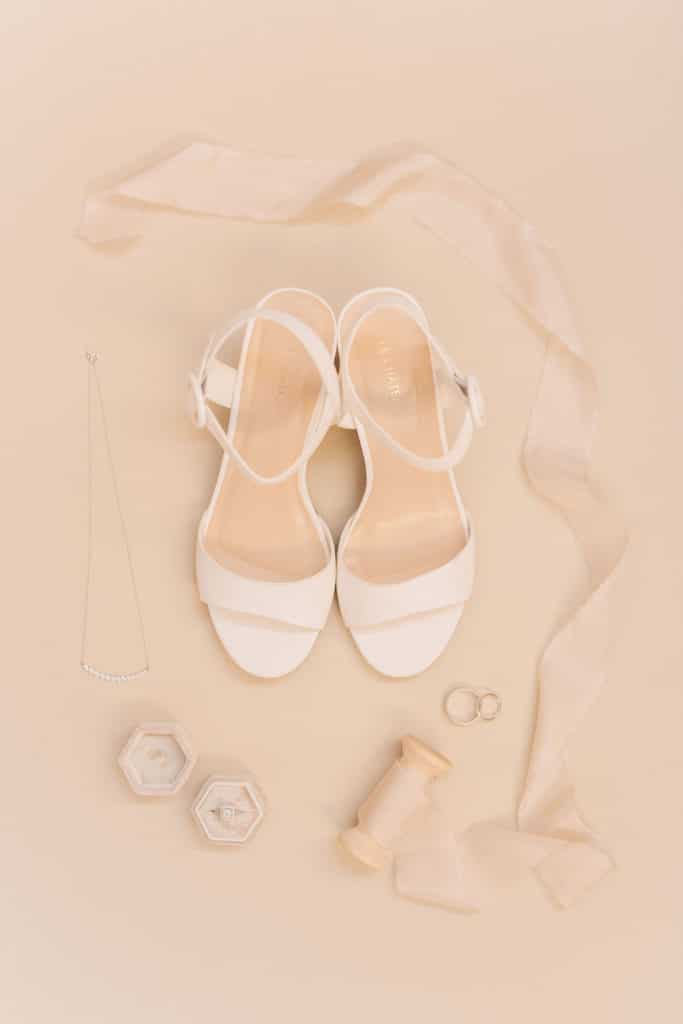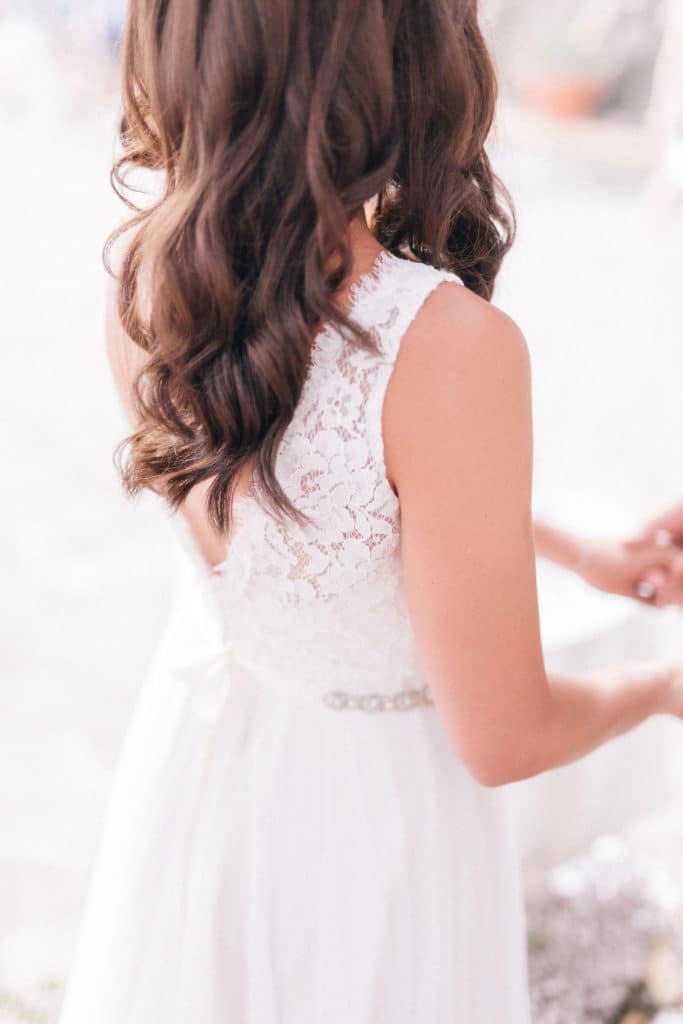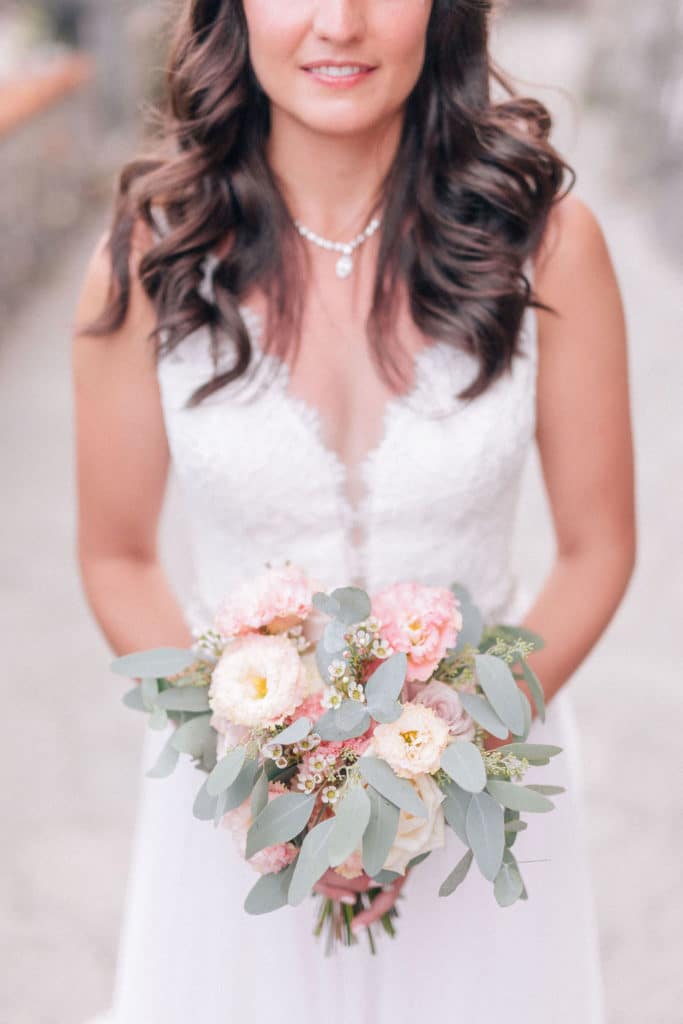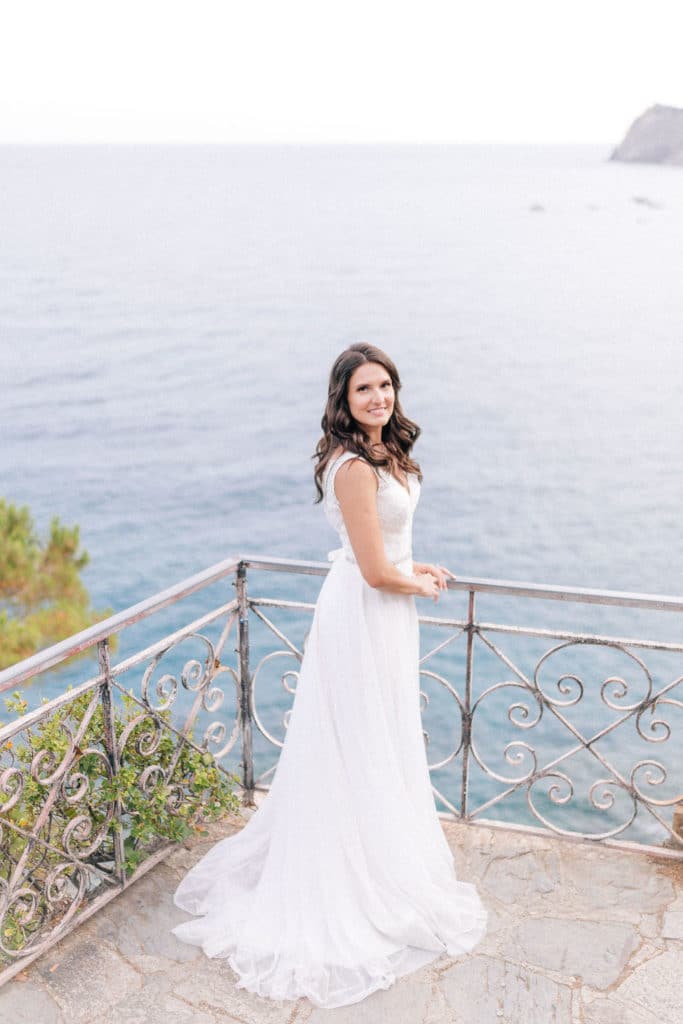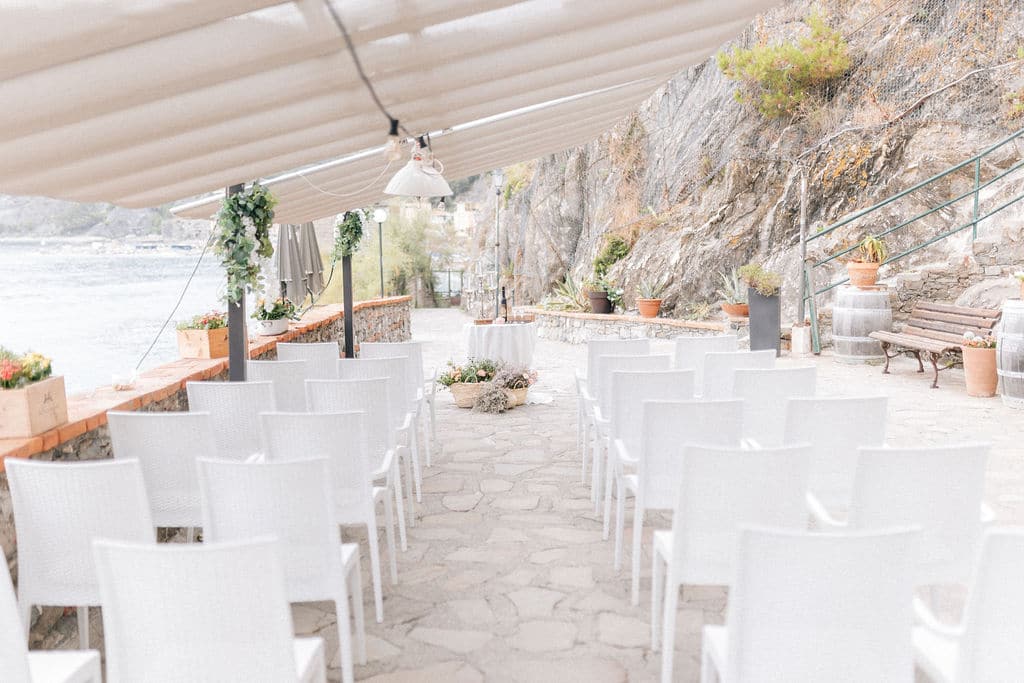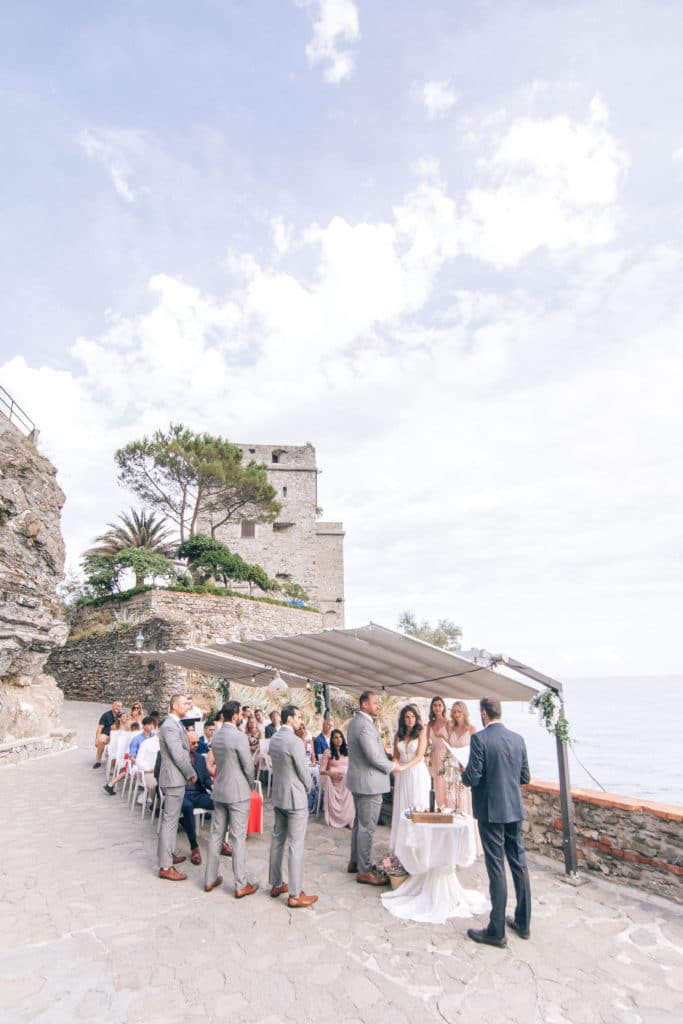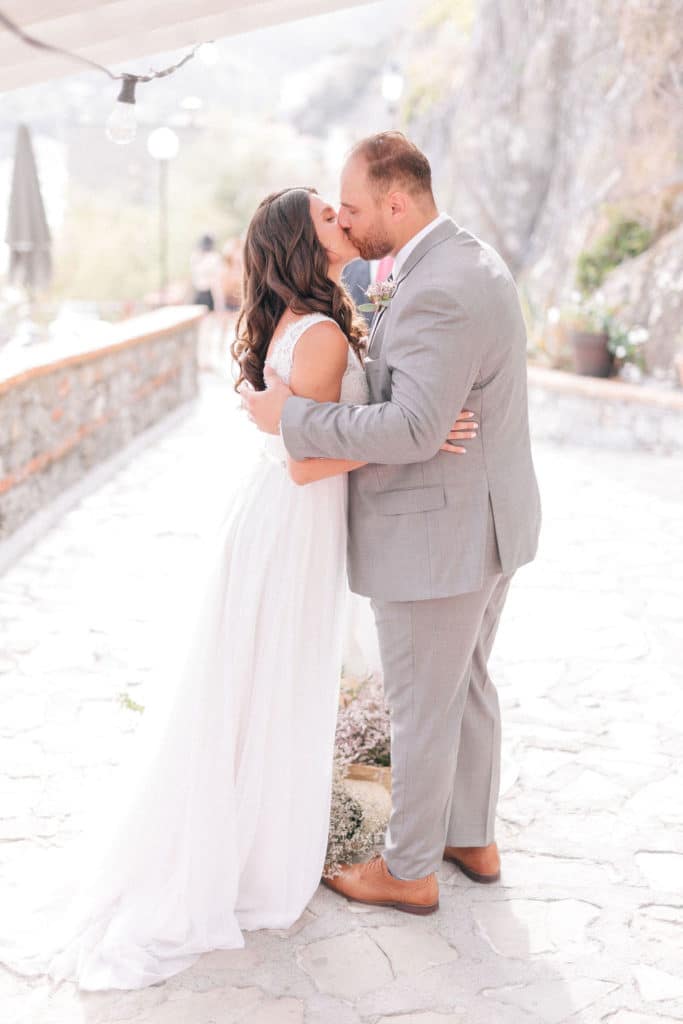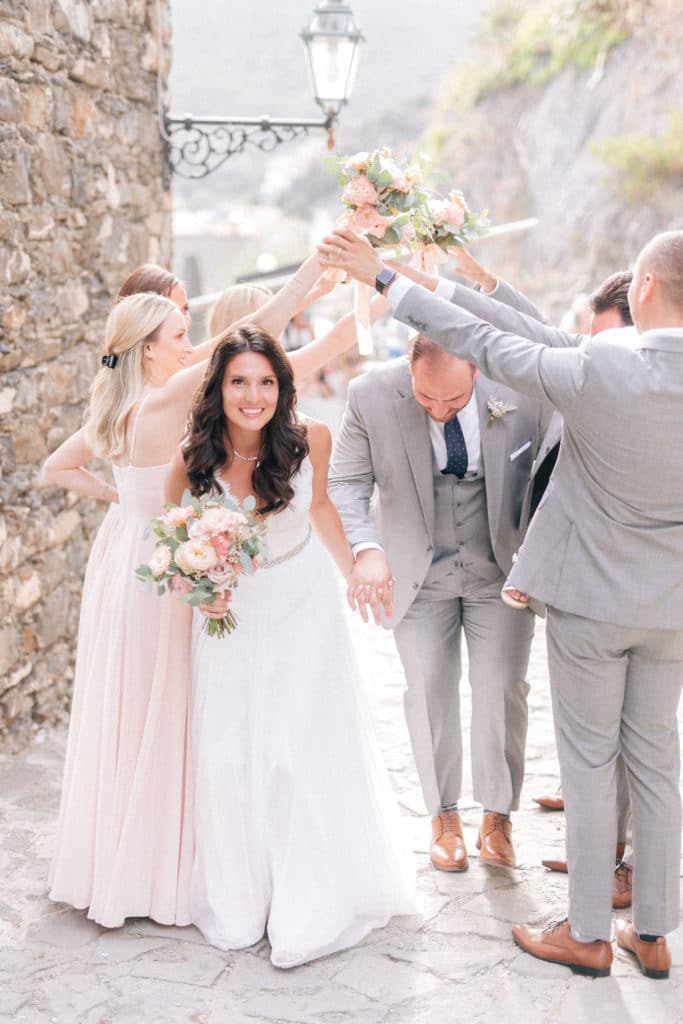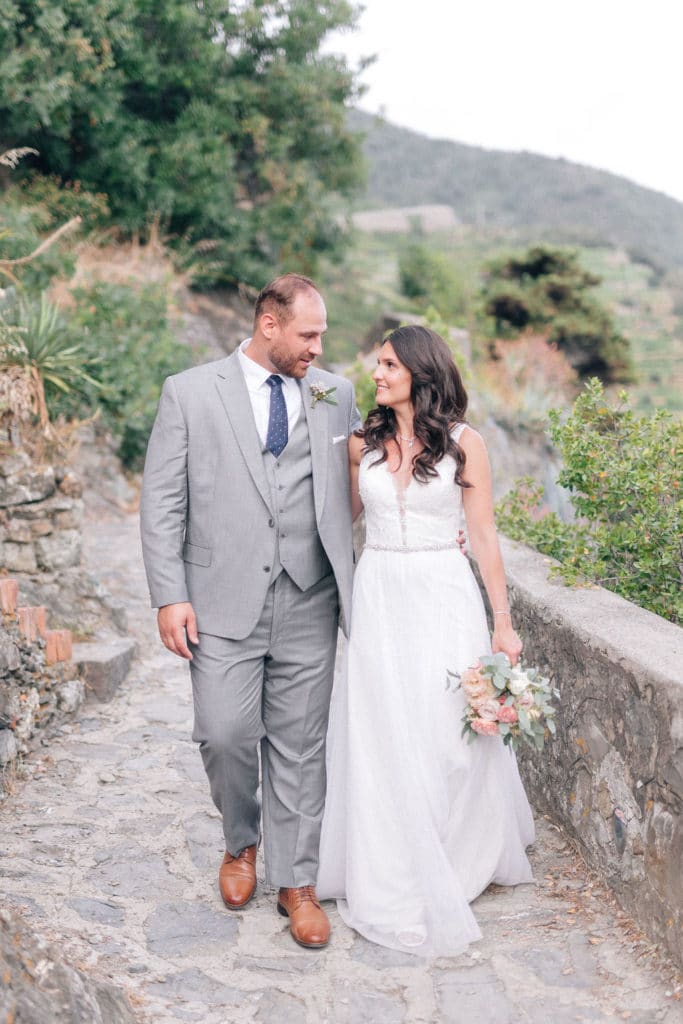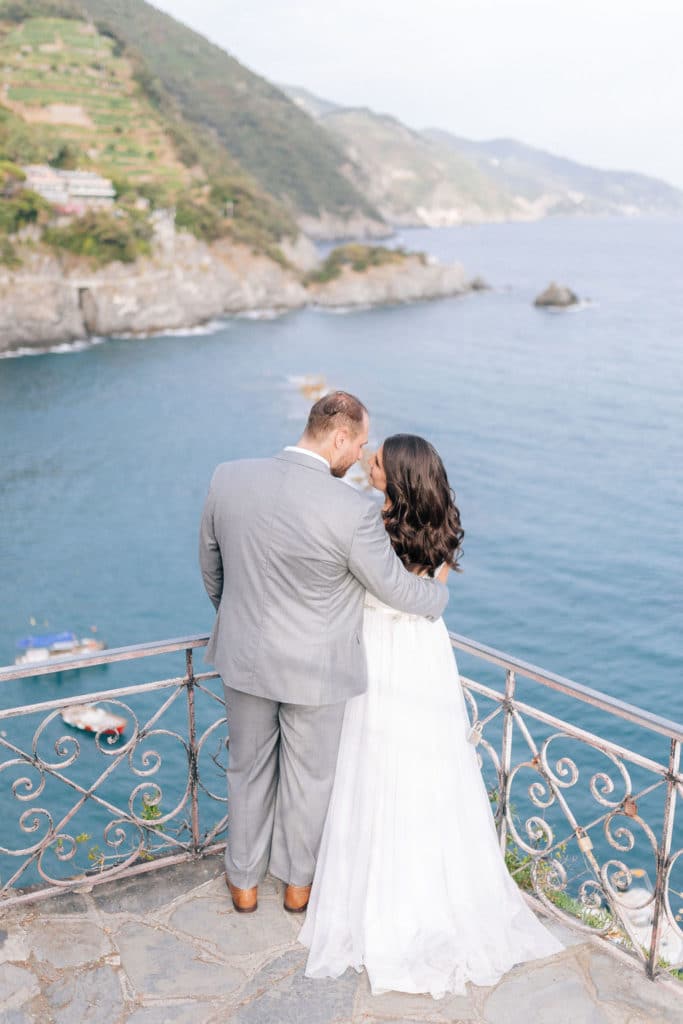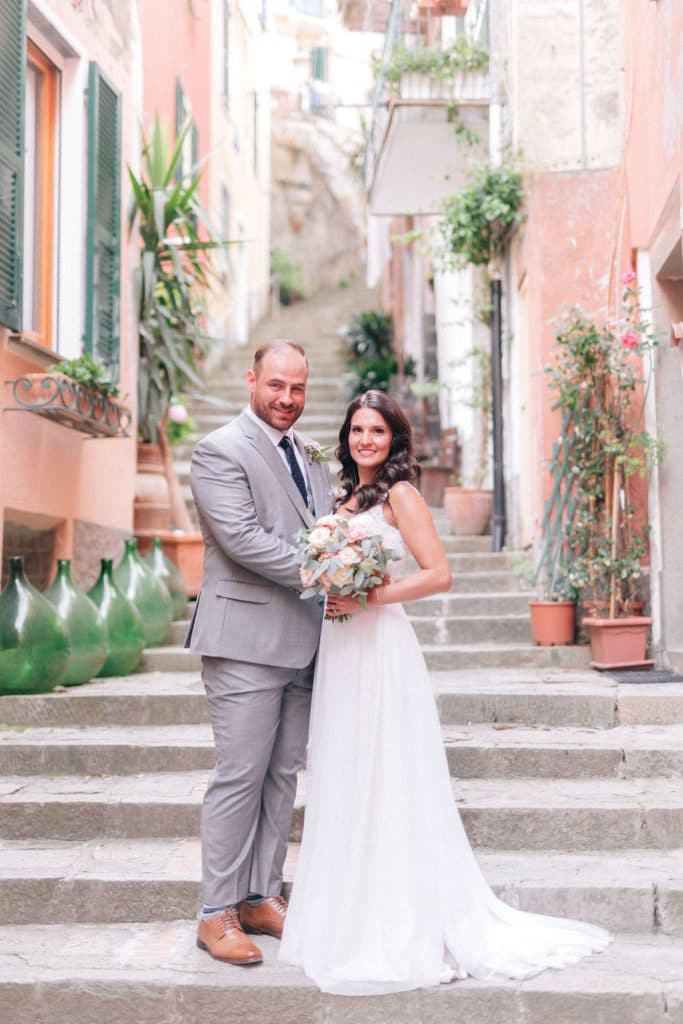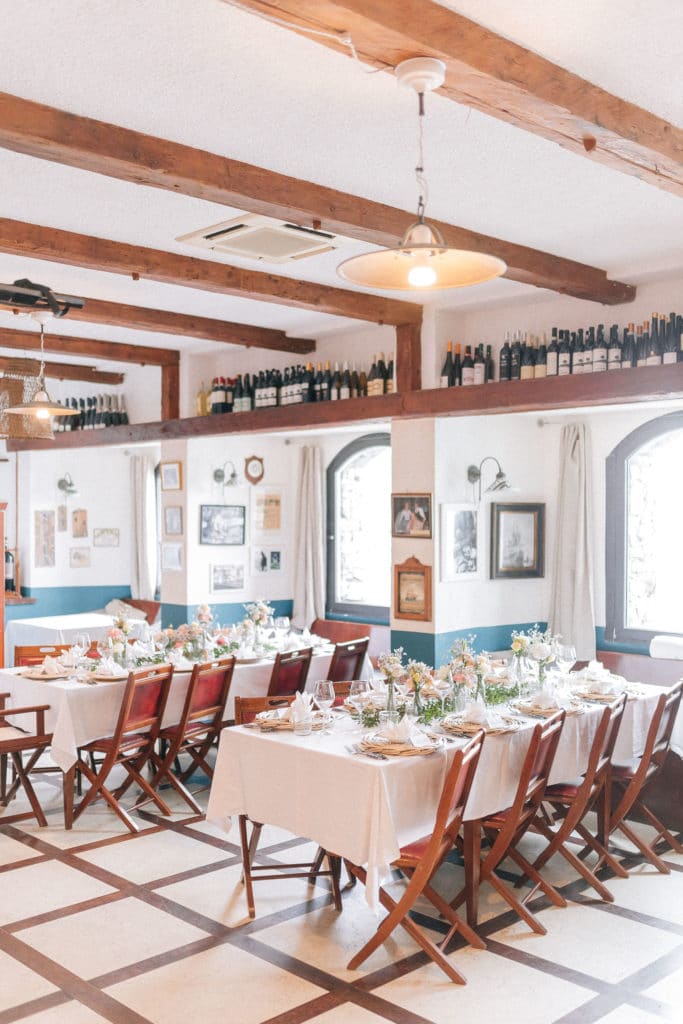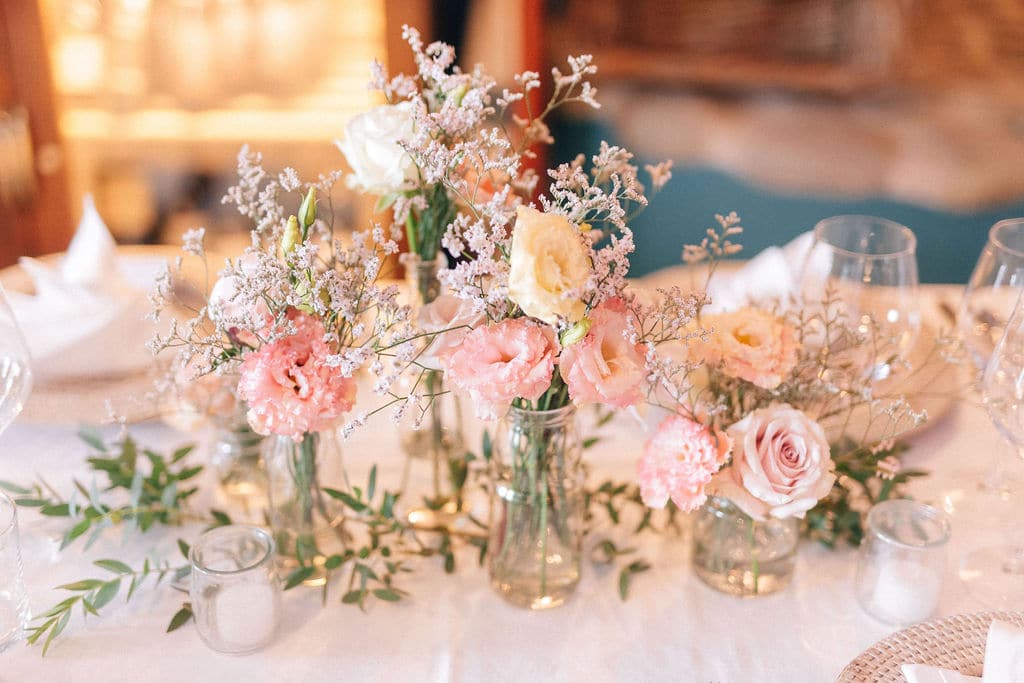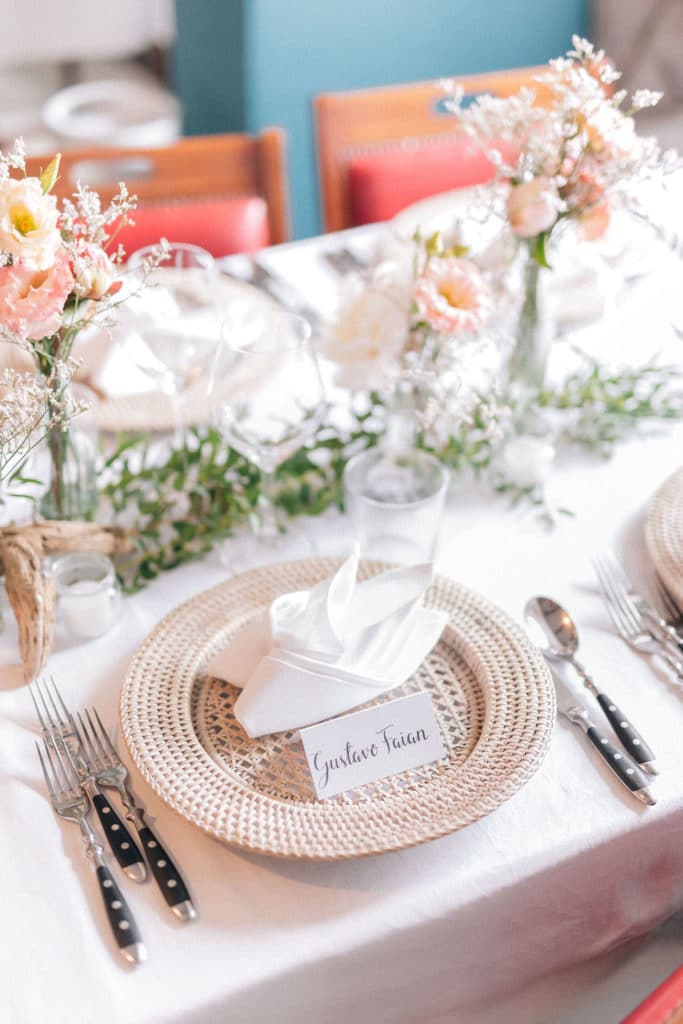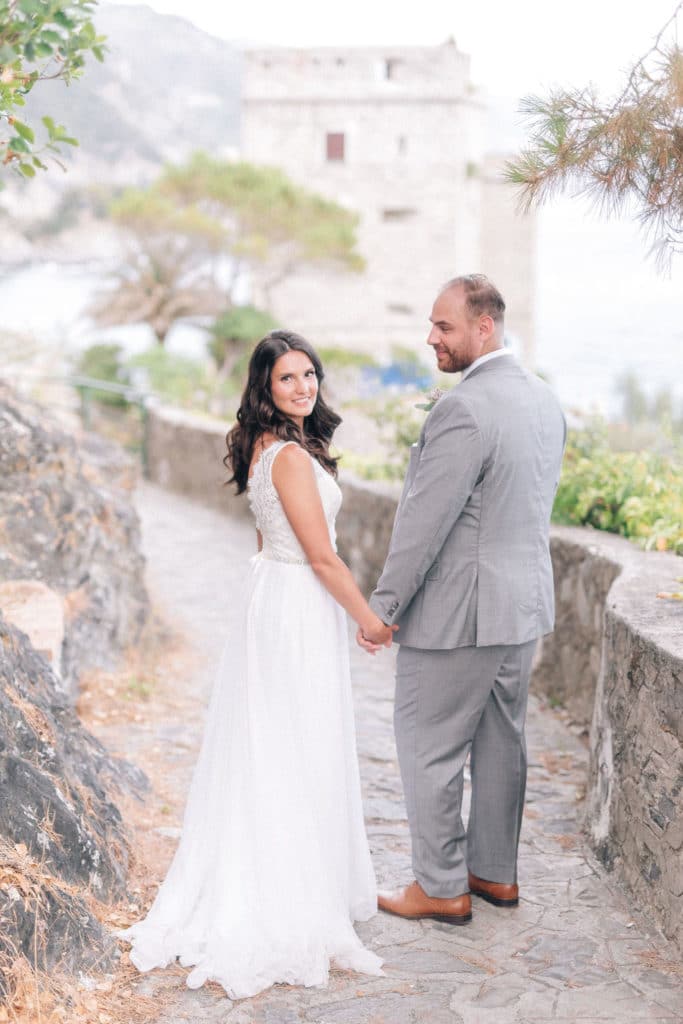 Wedding Planner Sarah Pozzi from Cinque Terre Wedding.
Written by Melina Nicholson.