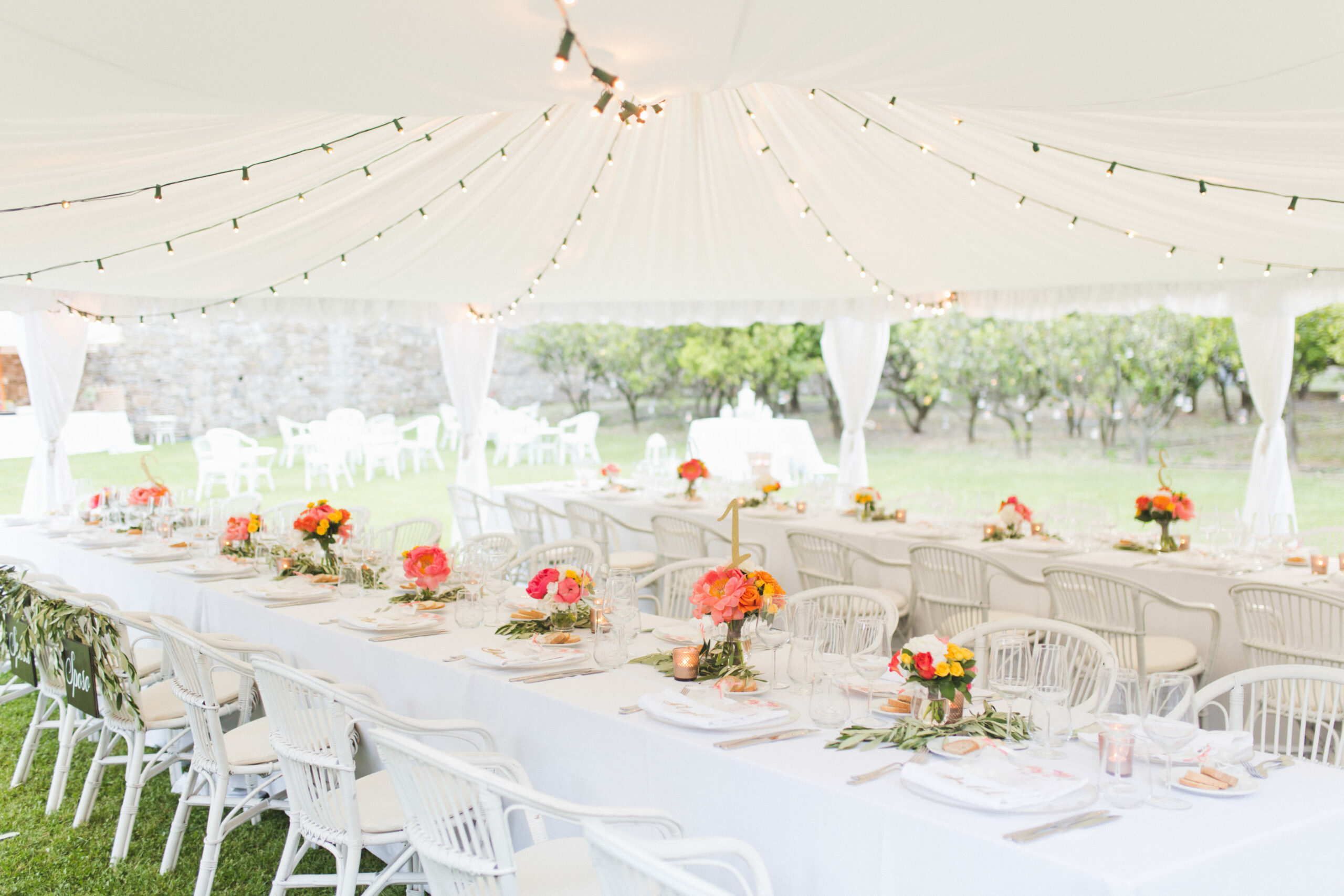 11 Aug

Maggie and Ben's Interfaith Jewish Wedding in Cinque Terre

Given we've splashed Maggie and Ben's faces on the number one Jewish Wedding Publication, Smashing the Glass, and then all over the UK's top Academy of Event and Wedding Planning, we figured we'd take a moment to chat to the beautiful couple to let everyone know why we had such a Maggie and Ben crush in the first place.

Maggie and Ben are two designer aficionados from California USA. Architect Maggie has a background in designing high end luxury homes, while as an entrepreneur, Ben has one of his companies, Bulletproof Automotive, focused on making cars look better and run faster.

This couple share a fast-paced life and a furious love of travel and food. So, not surprisingly cyber cupid, Match.com, found them to be the perfect match.

Keeping true to their travelling spirit, Ben proposed to Maggie in balmy Bali where they celebrated their engagement exploring the tropical island for two whole weeks – ow, so, dreamy.

So for their interfaith Jewish wedding a destination wedding was an easy choice. Only question was where? Where could they treat their family and friends not only to one of their favorite places in the world, but also enjoy truly amazing cuisine?

Cue, the Cinque Terre, Italy.

From the moment this excited couple contacted us at Cinque Terre Wedding their vision was clear: they loved the natural spirit of the Cinque Terre and at the top of their wish list were peonies for Maggie and scampi crudo (raw langoustine) for Ben. This warm-hearted couple also had their guests interests at front of mind throughout. And all these elements were in abundance for this beautiful couple who celebrated their day with special interfaith Jewish wedding traditions and features, like having their fathers as the celebrants, the Chuppah (pronounced hoopah – took us a while to get that one right :)) and the Challah bread, made right here in Italy.

So we've asked Maggie and Ben to share their top 5 tips and 5 and bit favourite pics on their interfaith Jewish wedding in the Cinque Terre. Prepare to do some "O" mouth movements over the coral and gold colour palette and watch out for those stunning peonies – yes, they really were that big and beautiful.

Hats off to photographer Facibene Fotografia.
Why destination & why Cinque Terre?
During my 2003 study abroad in Florence, I discovered and fell in love with Cinque Terre. The beauty of the Cinque Terre's colorful coastal villages held a special place in my heart, and I always knew that I would someday return. Years later, as Ben and I fell in love, I knew I wanted to share this special place of mine.
Ben and I share a deep passion for travel; over the 10 years we dated, we have shared incredible journeys all over the world. Our love of travel and adventure made it clear that an exotic destination wedding best suited us and told our story. Over years of our travels, we considered everything from cherry blossom season in Kyoto, to taking over a cruise ship in Ha Long Bay, Vietnam, for our wedding. We wanted to create a special experience that was truly "us". In the end, it was the same beauty that I originally found in Cinque Terre that captured our focus and became our special wedding destination.
With family from all over the US, we knew we were asking a lot of them to travel so far for the wedding. We also made them wait out 10 years of our relationship for this moment in marriage. We couldn't let them down; we wanted an epic wedding adventure, and that is what we set out to create. Since we live in Venice Beach, California we couldn't possibly manage an exceptional destination wedding without an exceptional wedding planner. Thankfully, we found Melina Nicholson of Cinque Terre Wedding. From our first introduction emails to the final dance at our wedding, Melina worked tirelessly to be sure every detail of our vision was brought to life.
We considered a number of locations in Cinque Terre, but it was the raw natural beauty of Buranco Vineyard in Monterosso that made our venue decision ultimately an easy choice. Between dancing alongside 1,000 year-old original city walls, walking through the beautiful olive trees, looking out to ocean views, and enjoying the wine from the vines running up and down the picturesque elevations of the estate, we knew that it would not only check off every wish list item we had for our family and friends to enjoy, but that it would also provide some amazing photos to look back on.
How was the planning process?
I am a self-admitted control freak, so planning a wedding 6,000 miles away mostly via email, with a few Skype calls (without ever seeing the venue in person!), was challenging for me. At the same time, I knew I had no choice but to let go a little and just trust that Melina would pull it all together. When our wedding weekend arrived, I knew we were in good hands as soon as we arrived at our Thursday evening welcome drinks/aperitivo, and things just got better from there! Melina and her team have a keen eye for design, and the ability to, with a few Pinterest photos, pull together a stunning vision. I was most concerned about the flowers, as someone who loves flowers and has dabbled in floral design as a hobby over the years. Melina did not disappoint; the flowers for our rehearsal dinner were stunning and just what I had envisioned, and the wedding flowers were over the top. In my wildest dreams, my bouquet was never as big and stunning as it ended up being! Everything, from start to finish, was an absolute dream.
Best part of your day?
It's hard to pick my favorite part of the best day of my life! From the moment I woke up, it all felt like a dream! But if I had to pick one moment, it would probably be our First Look. After hours of getting ready, I finally slipped into my dress and shoes and walked (I may have floated?) over to the Olive Grove at Buranco, where my love was waiting. Having those first moments together to take it all in before all the excitement started was really special.
Top Tips for future CT Brides & Grooms?
During wedding planning, my best advice is to just communicate with Melina as much as you need to. If you are unsure about something, just ask, and she will put you at ease! Also, make lists early. As the wedding day got closer and everything started to come together, I was very glad I had made lists early so I already knew what needed to be done and packed. It helped make those last few weeks much smoother, as the stress level was definitely high while we finished last-minute wedding things, but also wrapped up work in preparation of being away for three weeks.
Once in Cinque Terre, everything went so fast, but it was all so beautifully orchestrated. By the time you get to Cinque Terre, most everything has already been set in motion, so my best advice is to try to relax and enjoy your time with your family and friends. It will be over in the blink of an eye, so try to take a few minutes throughout the day/weekend to pause and just take it all in!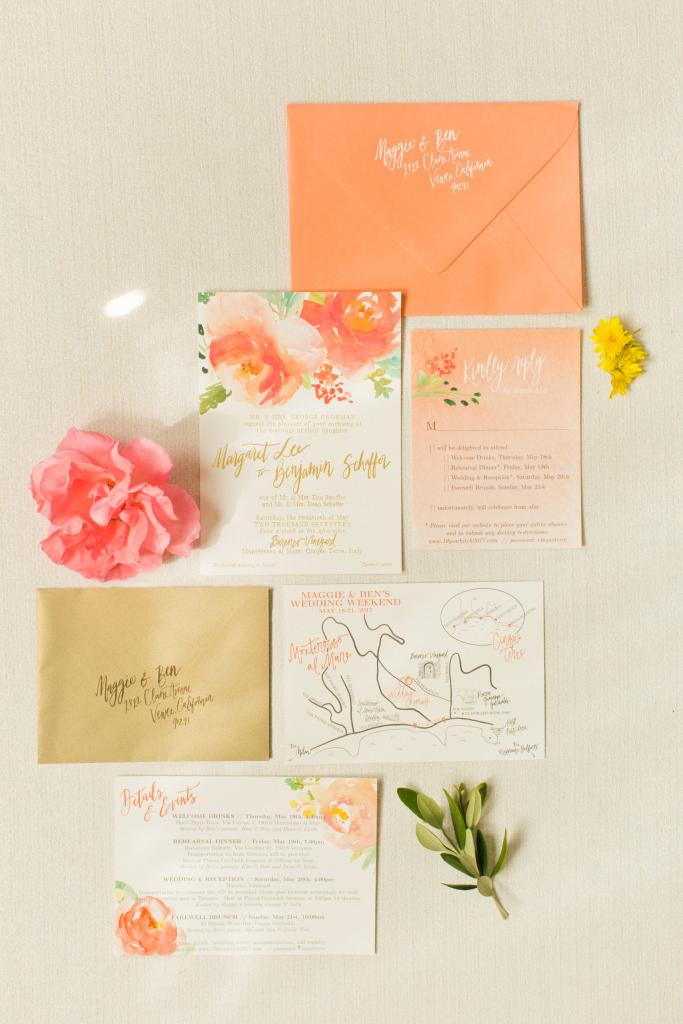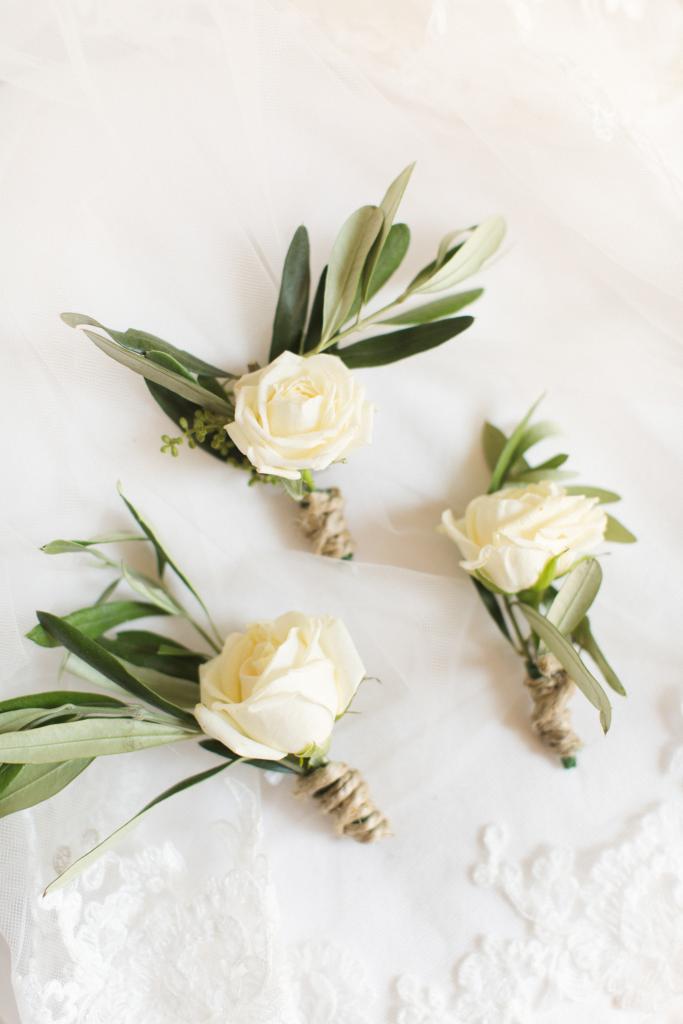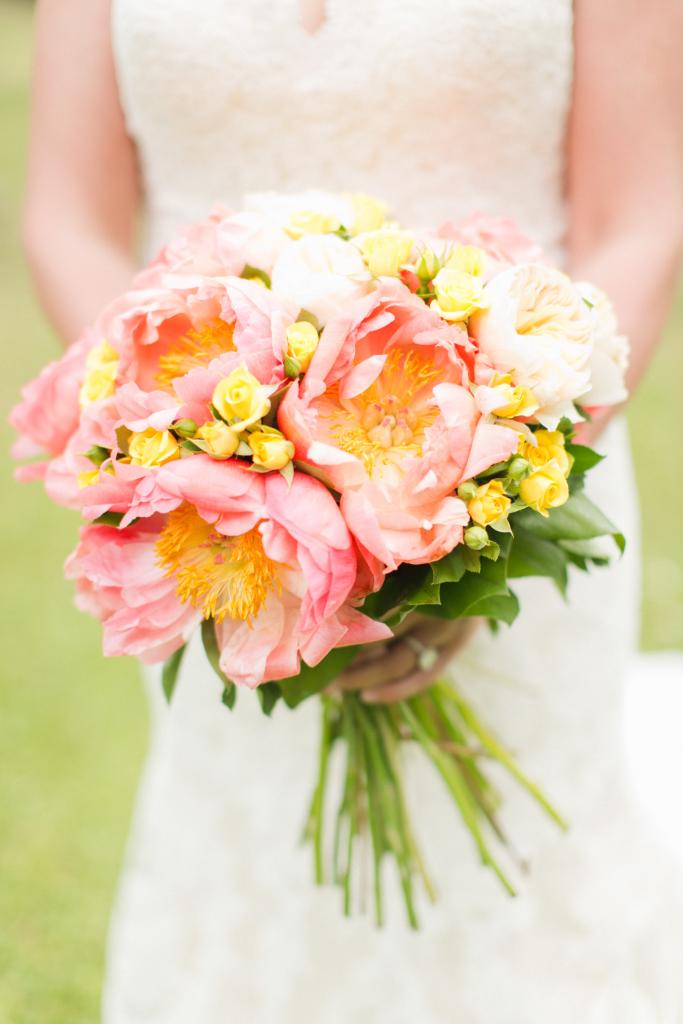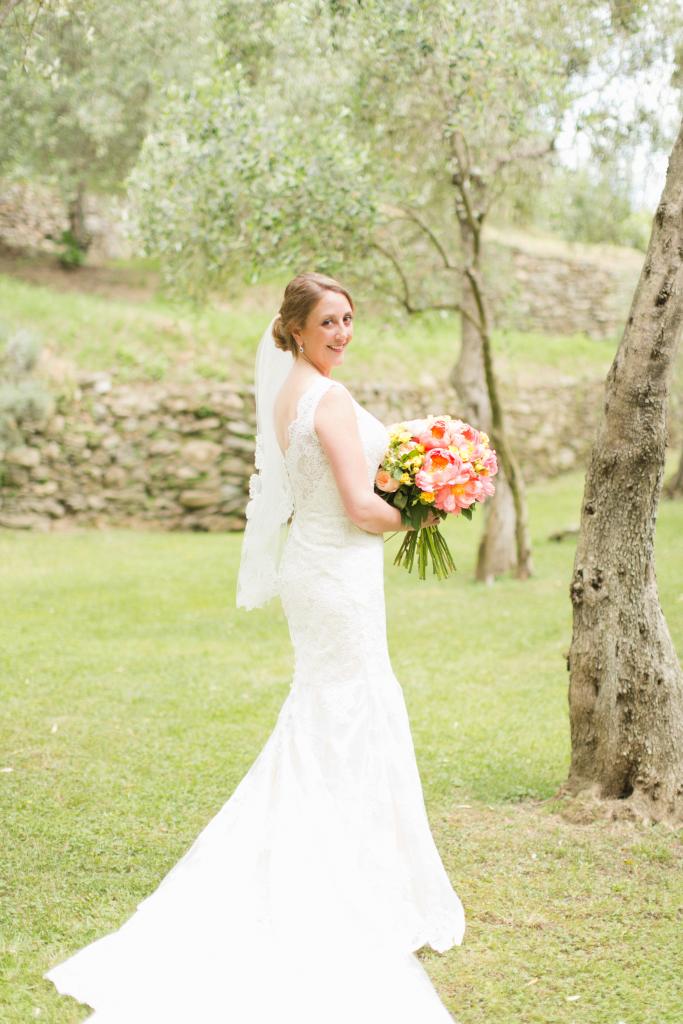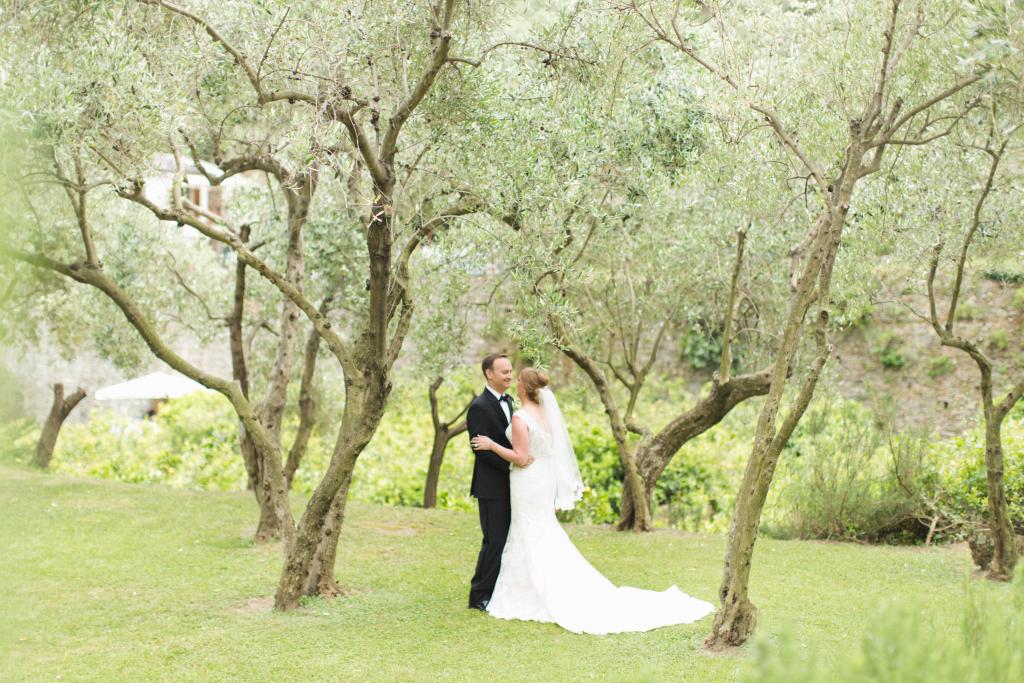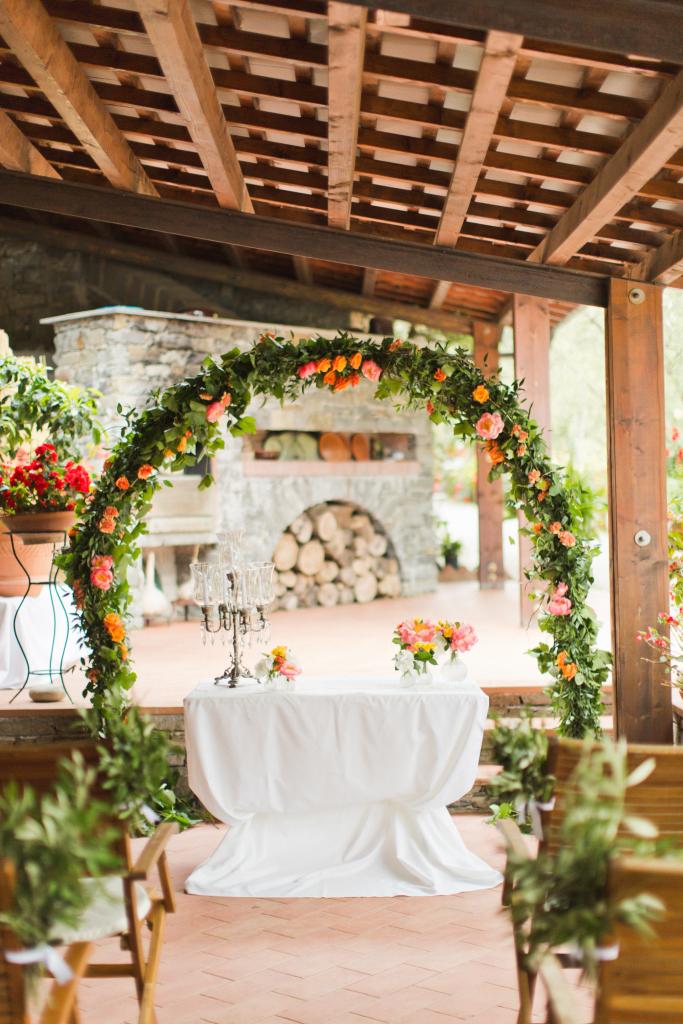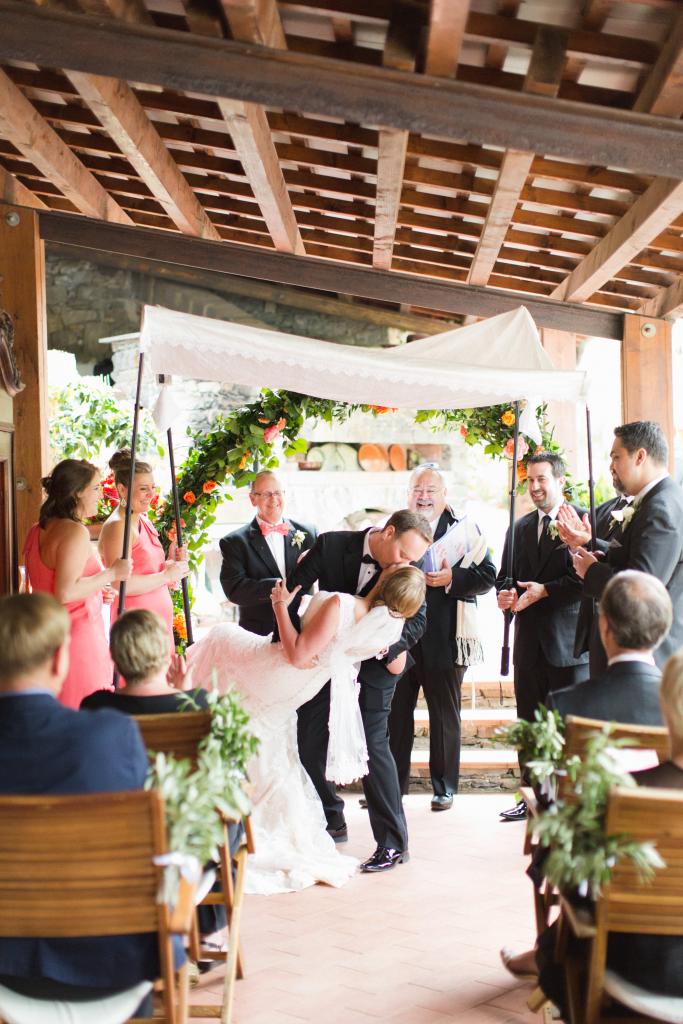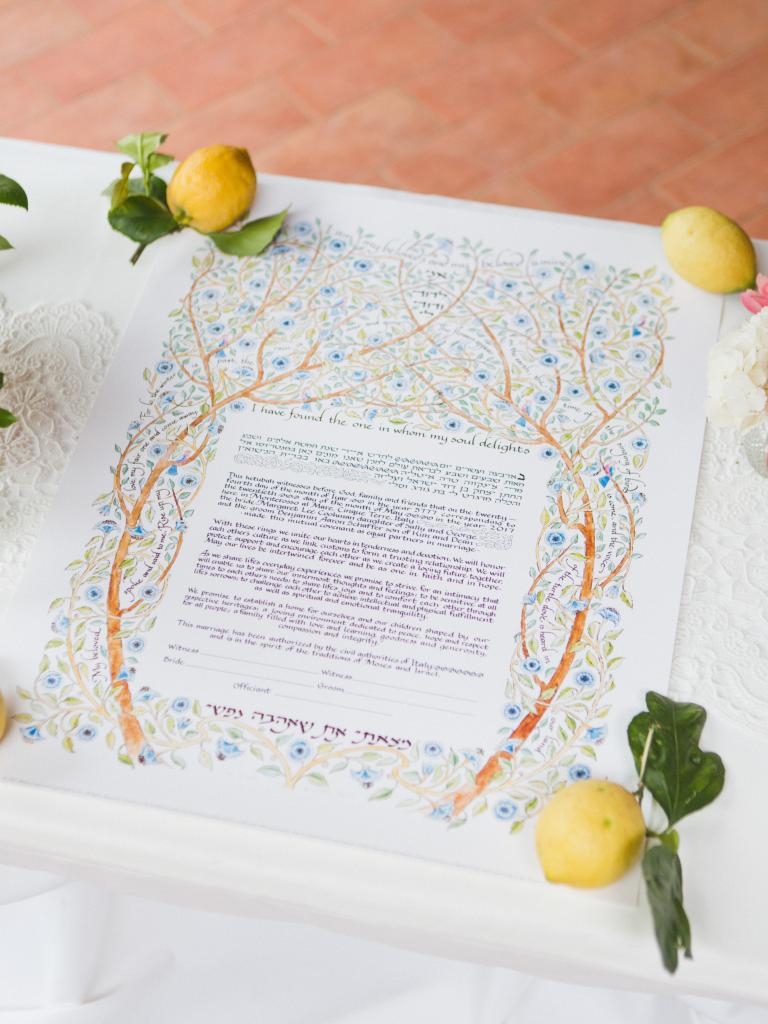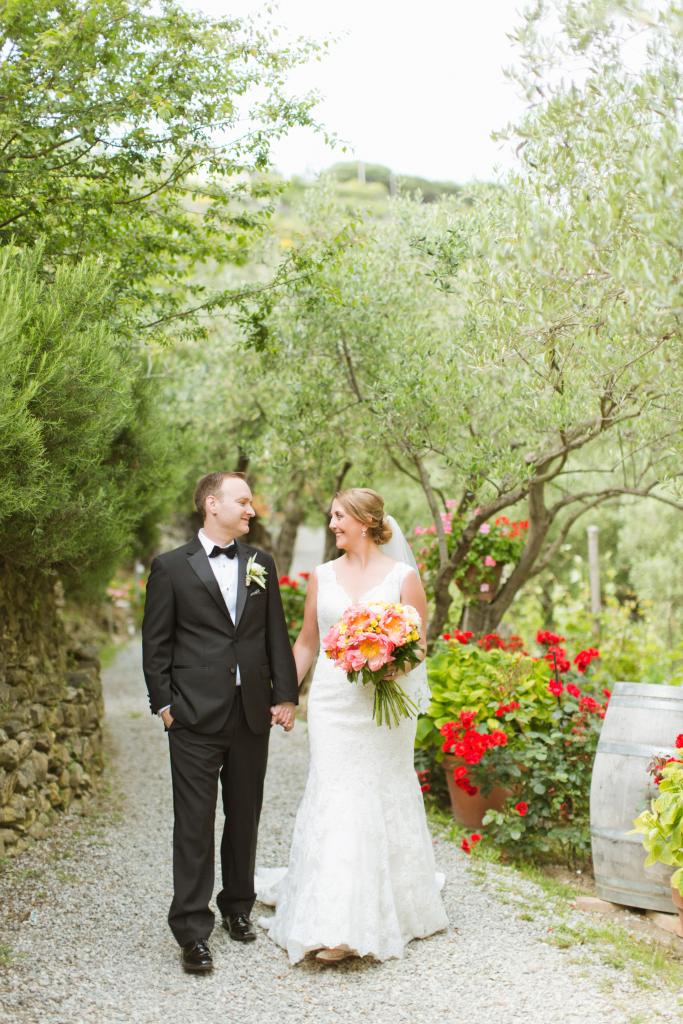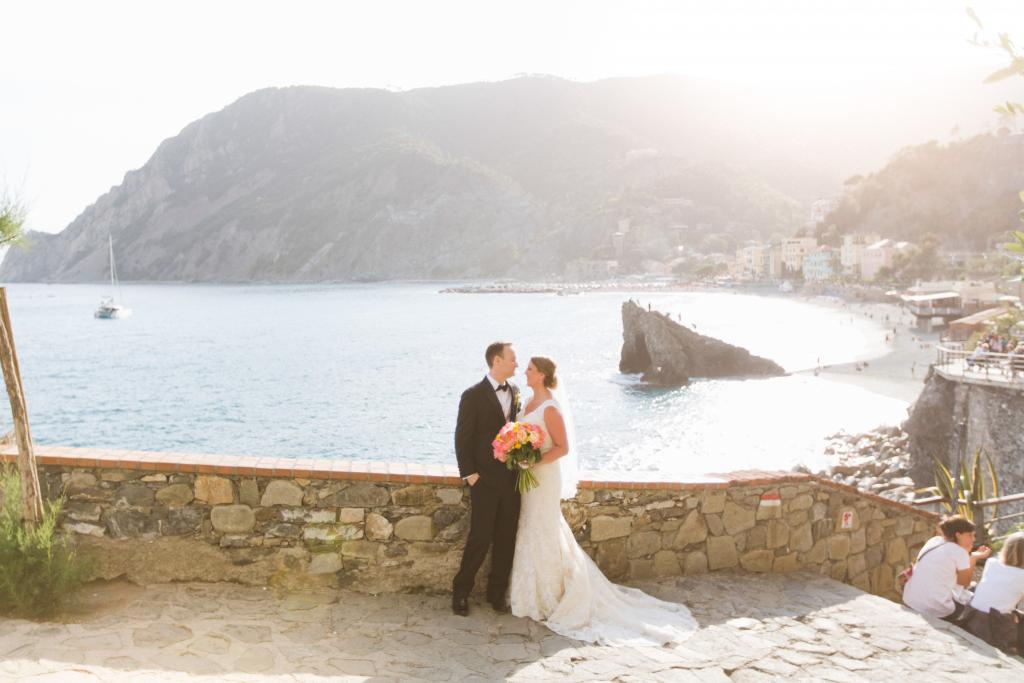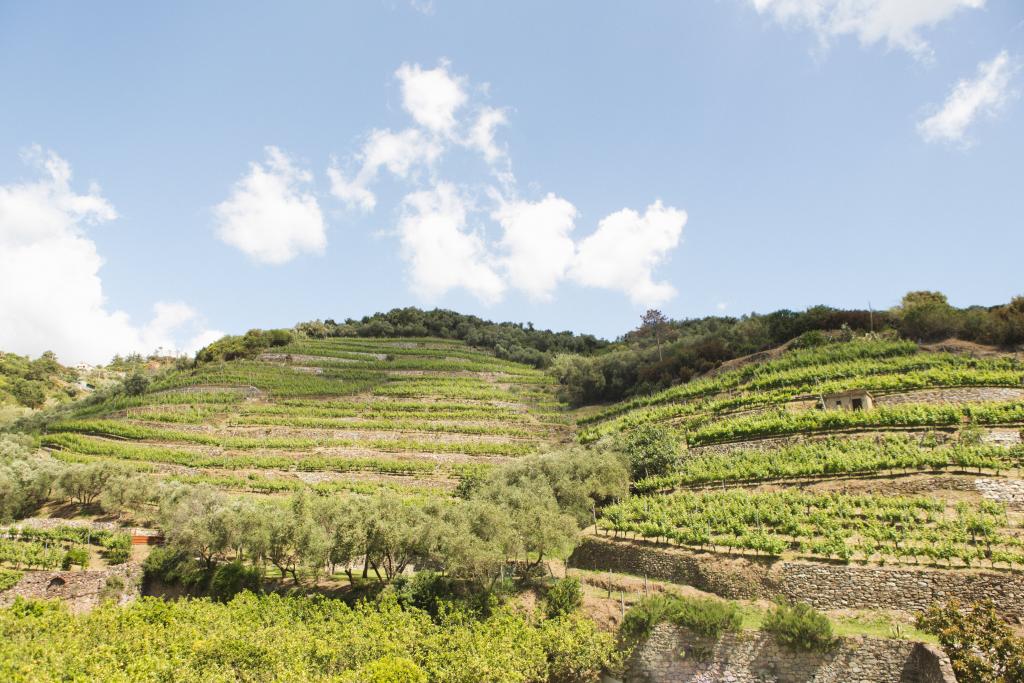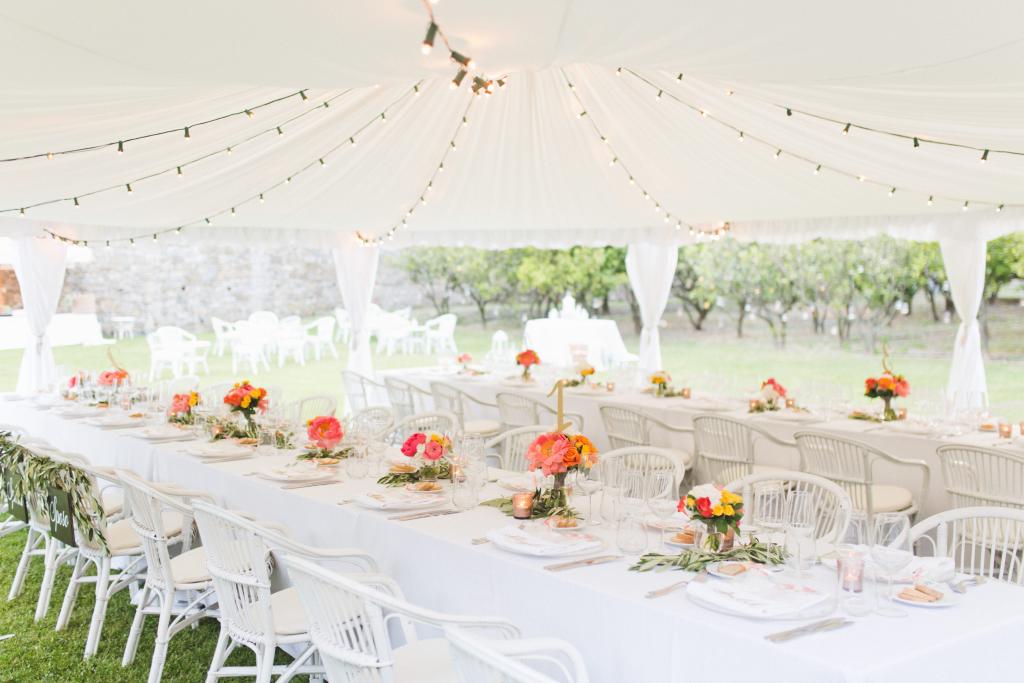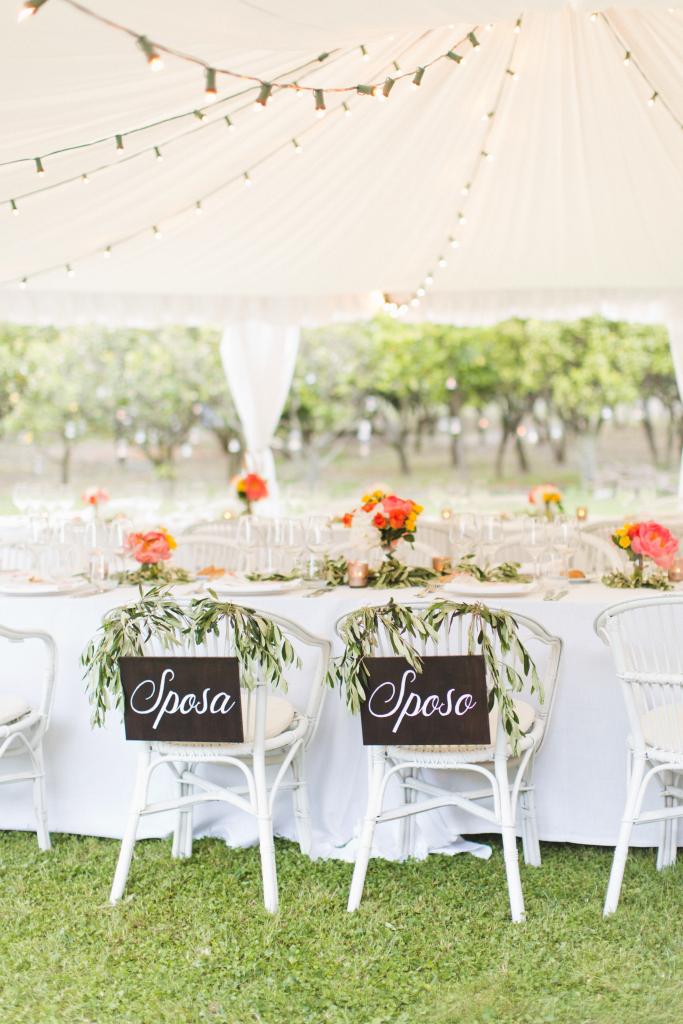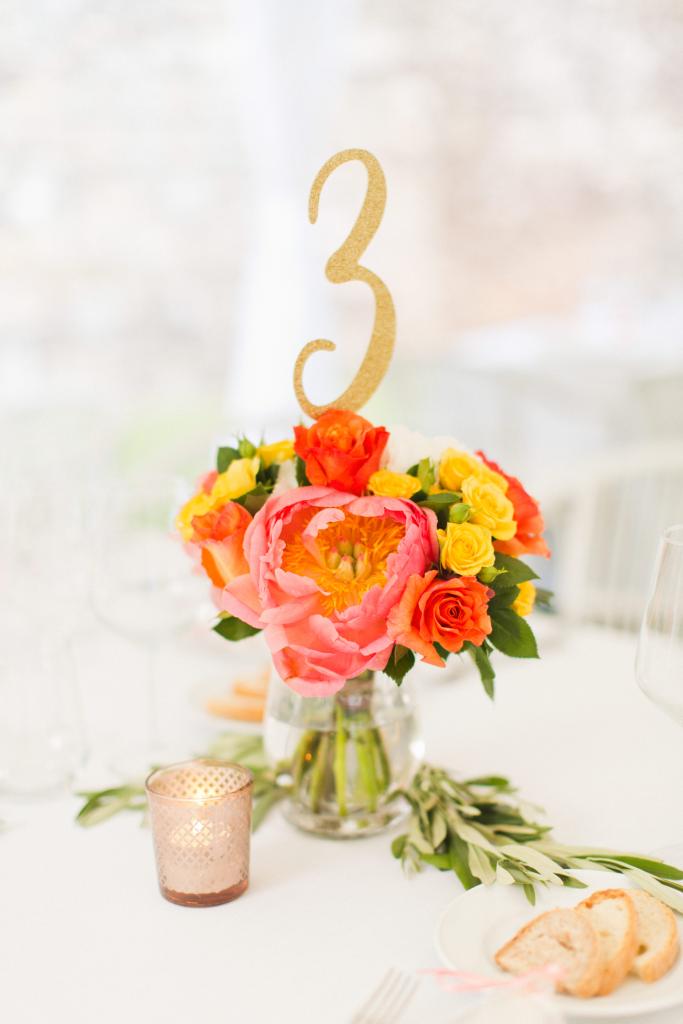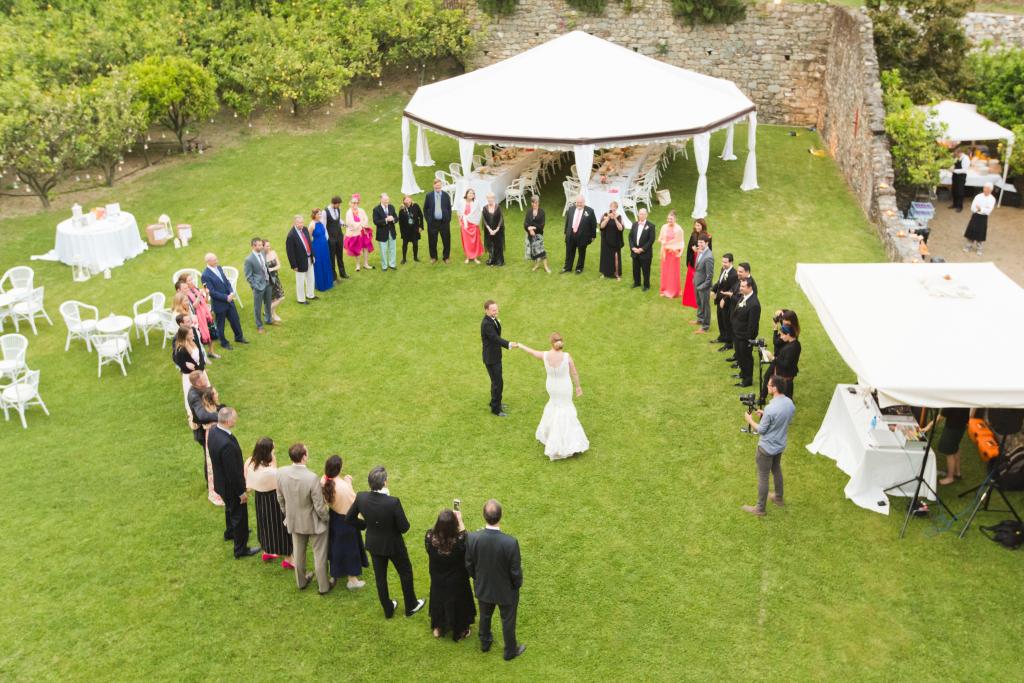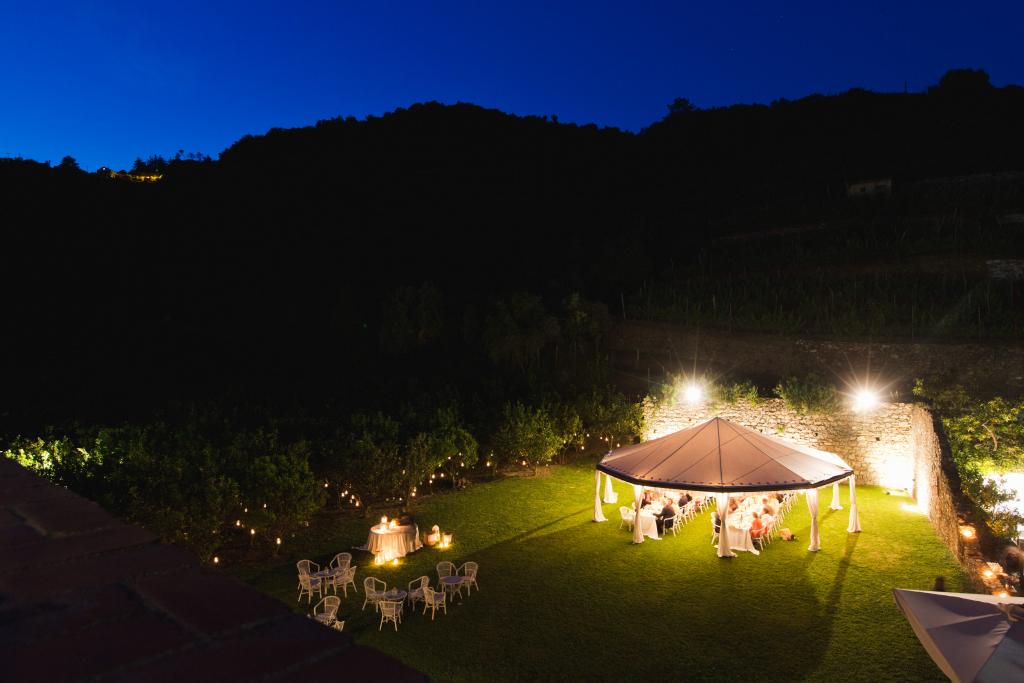 For more information on how to celebrate a full or interfaith Jewish wedding in the Cinque Terre contact us here. 
Written by Melina Nicholson.