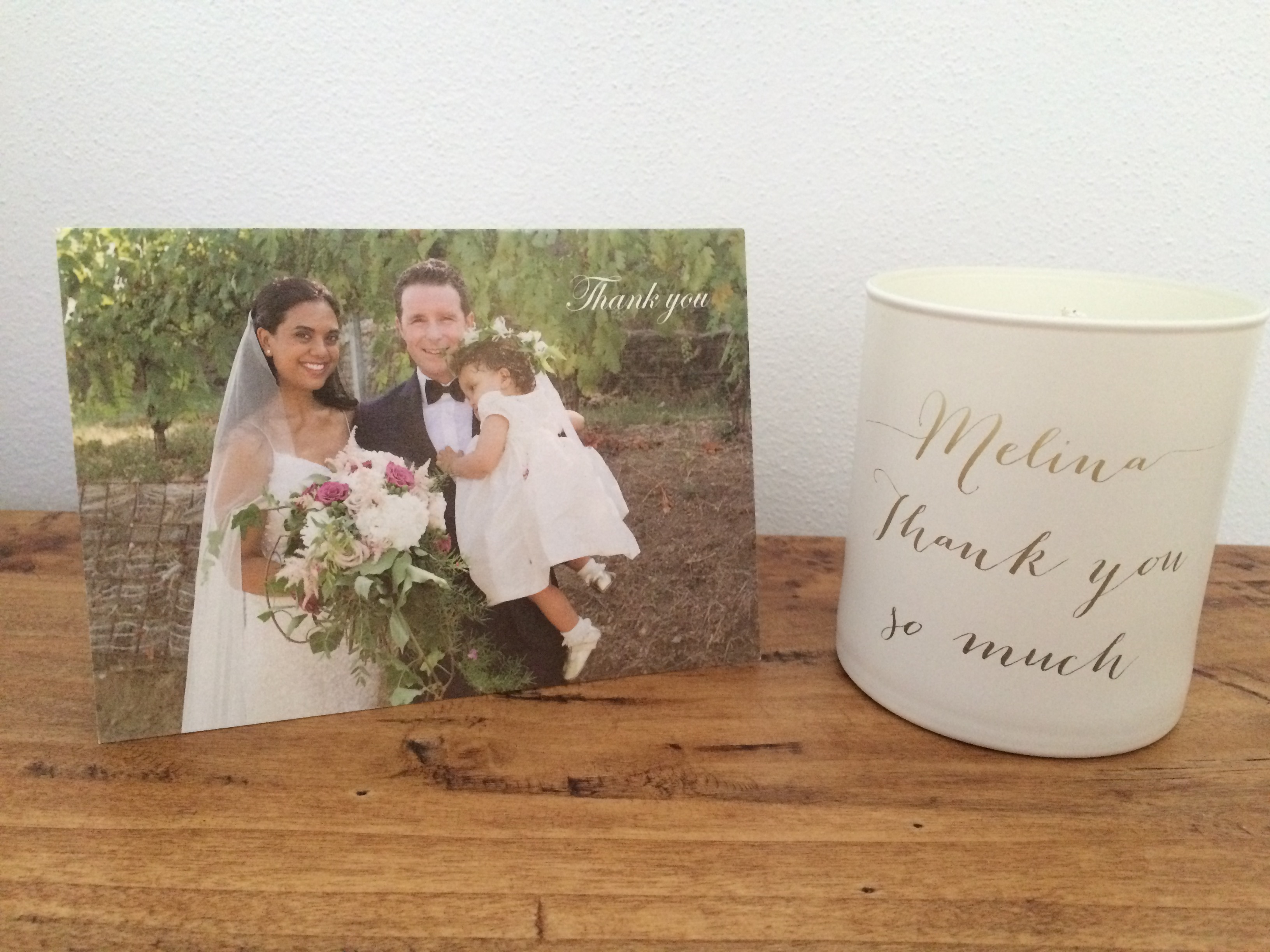 14 Oct

Destination Wedding Gift – smells like love.

Often all that's needed to lift a cold autumn day in our office is a little affirmation and a yummy scent in the air. Our gorgeous big-hearted couple Razia and Noel did just that with this scrumptous scented candle – engraved with a personalised thank you message just for us. Take a look at that little beauty of a candle as a wedding gift – delightfully chic and romantic.

And almost as scrumptious as the bride and groom's bellissima bambina, Paloma. Paloma celebrated her first birthday party here in the Cinque Terre too, the day before mummy and daddy's big day.

If you love that beautiful photo of the bride and groom and their baby Paloma, watch out for a Real Wedding Feature on the couple where they share their destination wedding planning and wedding day experiences with us, along with their favourite photos.

Thank you Razia and Noel for your kind words and your kind wedding gift – they light up our day. Absolute treat planning your destination wedding in Italy and we'll see you again soon for your anniversary!

See the Real Wedding Feature of Razia and Noel's destination wedding on the Cinque Terre here. While you do that we'll be enjoying the sweet scents of the best candle we've ever sniffed!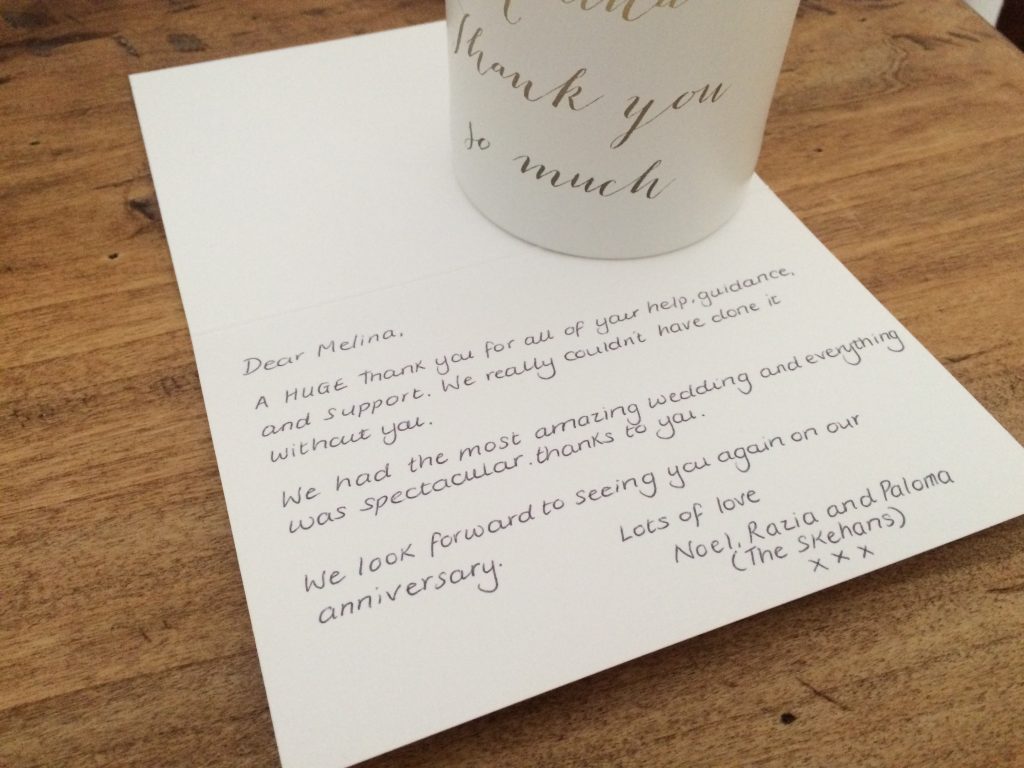 Written by Melina Nicholson