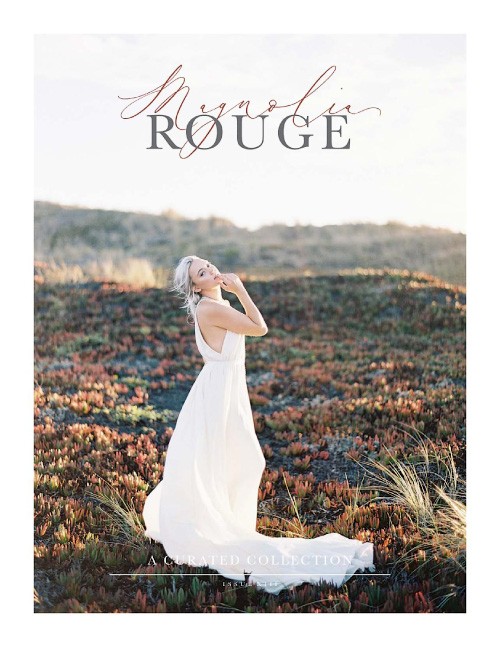 28 Oct

Country Chic Wedding featured in Magnolia Rouge

Prepare your sofa for a viewing of pure wedding bliss, we're thinking comfy pillows, a little throw rug (if you're on our side of the world) and a glass of your favourite something, as we flip open the pages of Magnolia Rouge magazine to share the country chic wedding of Irina and Artur.

It's always a squeal moment when one of our weddings is covered by the media and there's always more squealing when it's by the likes of a publication like Magnolia Rouge. The online and hardcopy publication is based in New Zealand and inspired by beautiful light, organic styling, natural and simple beauty and raw textures – enter Cinque Terre Wedding, stage left, with the beautiful Irina and Artur.

For this gentle, clever and genetically blessed couple from Russia we organised a vintage country chic wedding which Irina calls "Italian Village Chic" – a rather perfect description from a rather perfect bride.

Their wedding held in the rustic ancient vineyard of Monterosso was the ideal setting for their vision which we paired with their wild and abundant flower compositions and their vintage kissed table top decorations, along with our collection of Cinque Terre Wedding stationery – exclusively available to our Cinque Terre Wedding couples only.

So if you think that an Italian Village Chic wedding sounds like your dream destination wedding in Italy prepare to have your dreams awoken when reading through Irina and Artur's wedding here.

And a shout out to Roman, the photographer, for his super stunning snapping – woohoo! And also one to Matteo, the celebrant, who worked with the groom's sister to deliver a ceremony in English and Russian that had everyone laughing and crying – good tears of course, and Sarah our super wedding stylist.

And tanti baci to the team at Magnolia Rouge for continuing to produce beautiful articles that inspire the natural, rustic and forever chic weddings we love to create here in the old world villages of the Cinque Terre.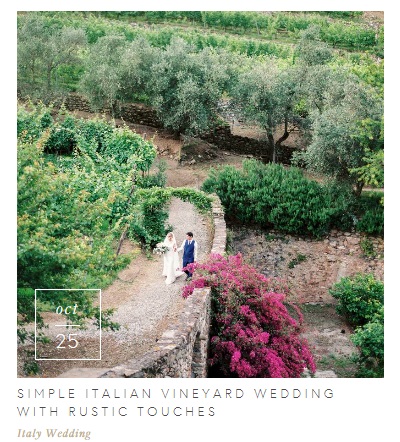 Watch out for a Cinque Terre Wedding Real Wedding feature on the couple and their country chic wedding where they share five tips and five a bit of their favourite pics with us. A great insight into how to plan your destination wedding in the Cinque Terre Italy. Coming soon…
Written by Melina Nicholson