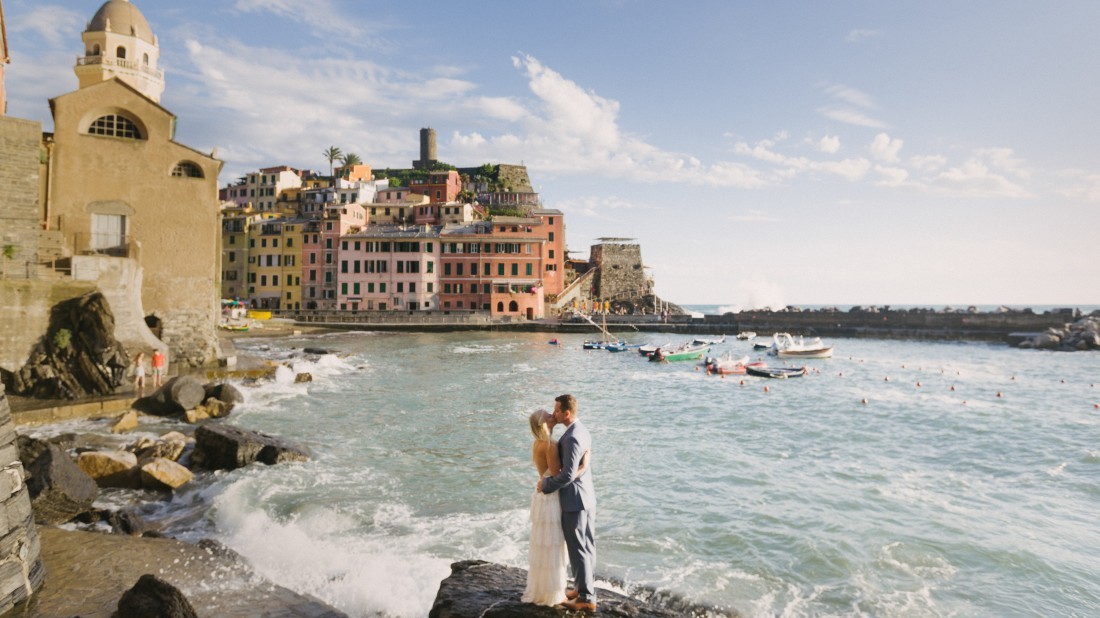 23 Dec

Coastal Boho Destination Wedding in Italy – real wedding feature

Let's face it: delivering a boho destination wedding in Italy for a foreign couple in the Cinque Terre is pretty awesome.

So when we were contacted by a bride from our home town in Australia the awesome bomb absolutely exploded – sparklers, streamers and whistles all hanging from the rafters.

The message was from stunning Jess, from the Central Coast of Australia (yes, the relaxed coastal region north of Sydney where we went to school), and her handsome Queenslander beau, Dan.

The couple met at University in Coffs Harbour, Australia, on Saint Patrick's Day, so to be sure; to be sure, there was a four leaf clover at work.

For many years the clover worked its magic on this beautiful couple, seeing Dan pop the big question after a stroll and swim on the white sandy shores of Moreton Island, in Australia.

For this relaxed couple who love the coast and nature, the Cinque Terre was the perfect fit for their boho destination wedding in Italy.

Old world slow village life, protected national park and marine park and the sea – lots of sparkling blue sea as far as the eye can see.

So find out more about the loveliness that was involved in planning the magical wedding of the warm-hearted loved up couple from our old hometown. And feast your eyes on the photos of their relaxed, natural and vintage boho destination wedding in Italy surrounded by the glorious Mediterranean Sea.

Why a destination wedding?
We had never considered a destination wedding before but stumbled into Buranco in Monterosso Italy and saw the grounds of this cute little vineyard and loved it at first sight. We knew that no other place on Earth would compare.

Why the Cinque Terre for a destination wedding in Italy?
I visited Monterosso with a friend in 2012 and fell in love with the place, since then I've dragged my (now husband) over every year to spend time in Cinque Terre.

How was the planning process?
Very easy, engaging in Melina's planning services was the best thing we ever did. Whilst the wedding was more an elopement, we couldn't have finalized the details and ensured we made it through the paperwork required to make it legal.

Best part of your day?
Sitting at the top of the Castle Restaurant in Vernazza whilst the sun was setting and reflecting on a truly special ceremony.

Top Tip for future Cinque Terre Wedding Brides and Grooms?
Be practical with footwear and also wet weather gear. Cinque Terre is mountainous and can also have some rain showers come as quickly as they disappear. Be sure to engage with a local specialist like Melina, her knowledge of the area was invaluable.

Photos by Facibeni Fotografia.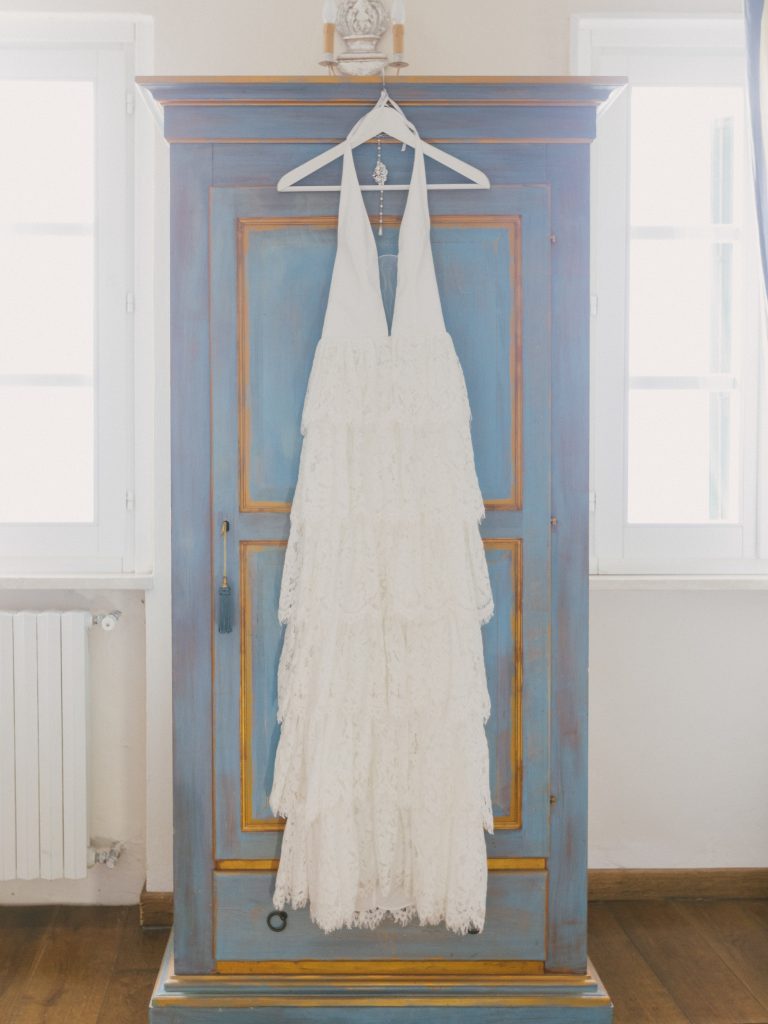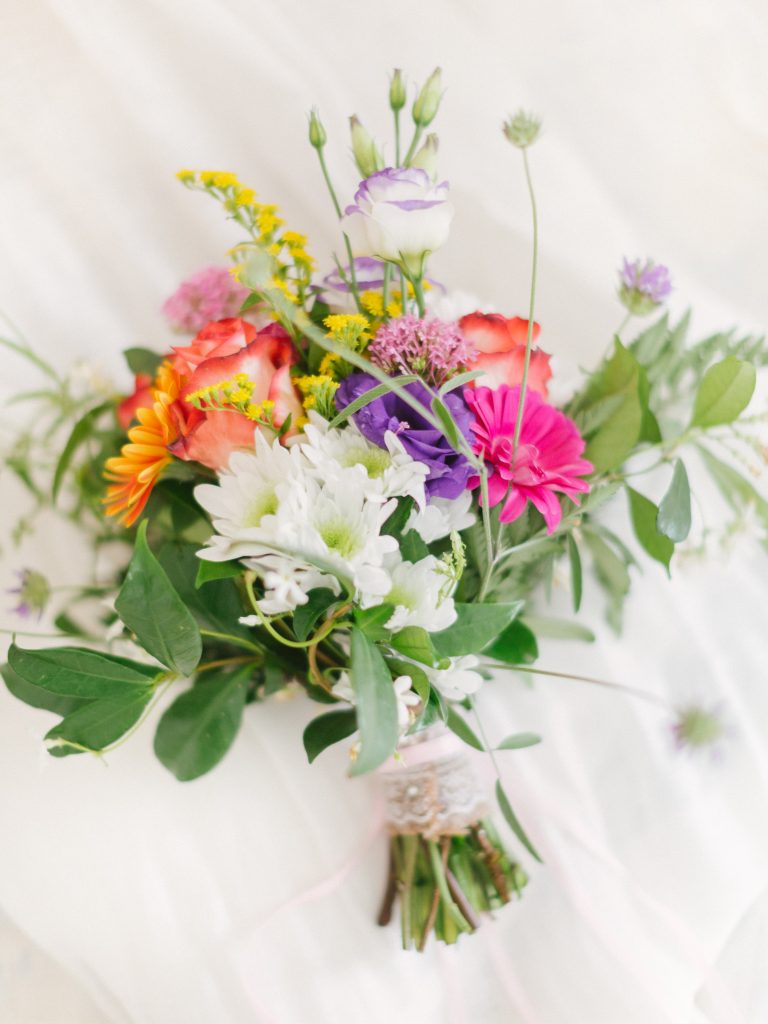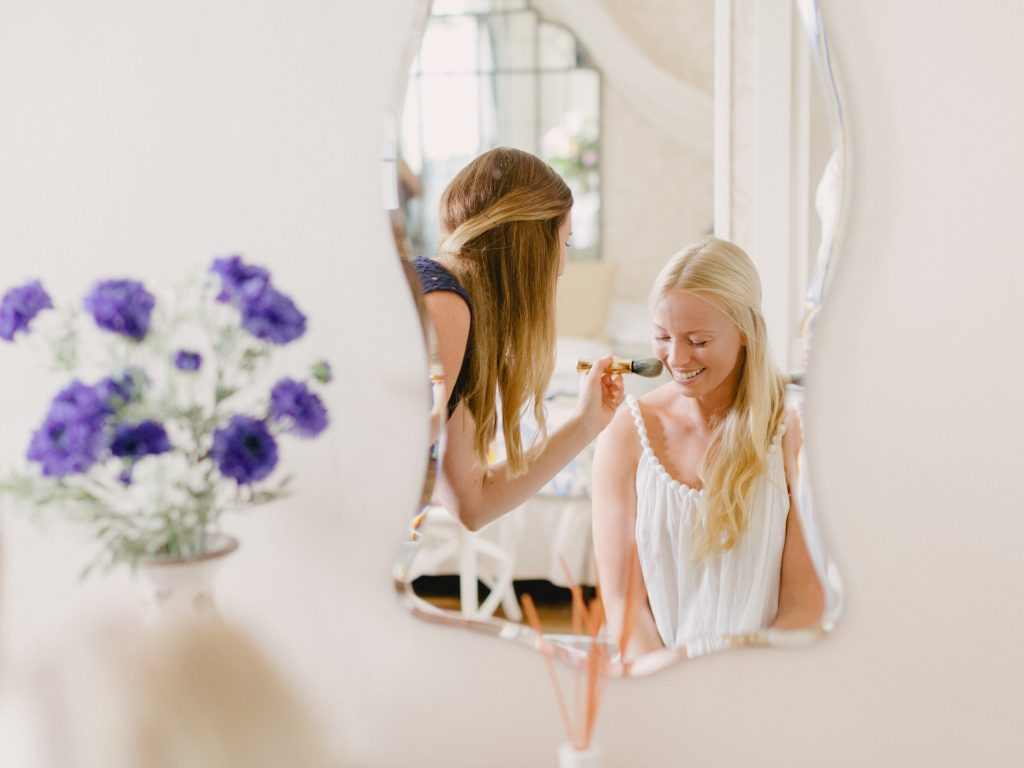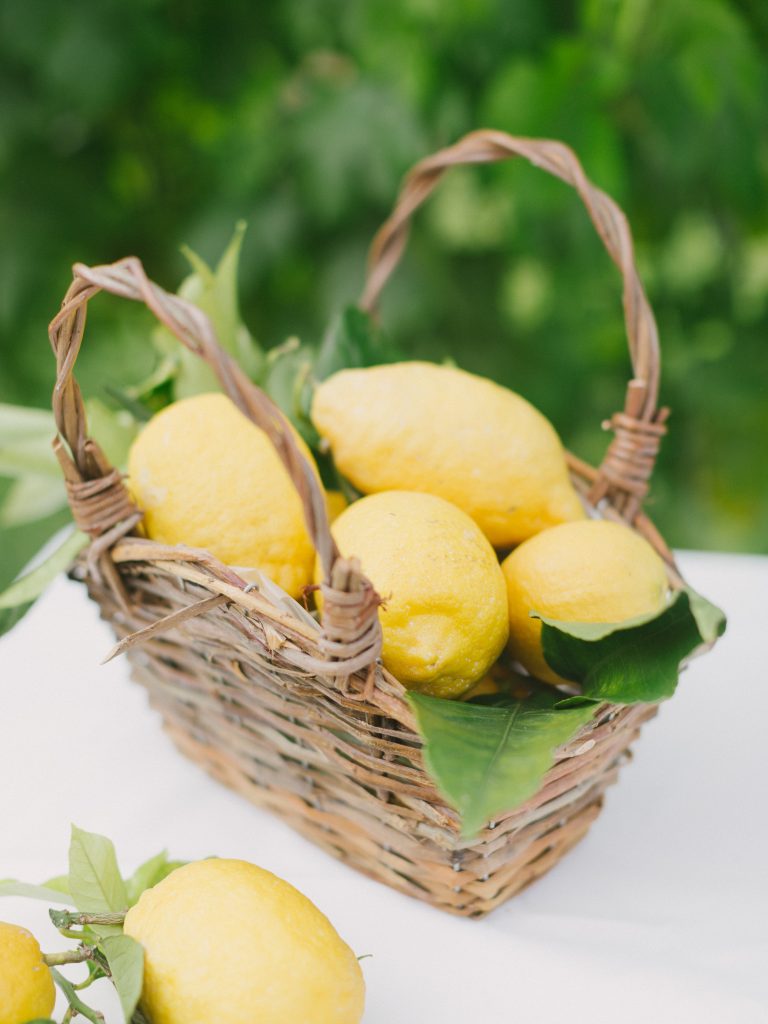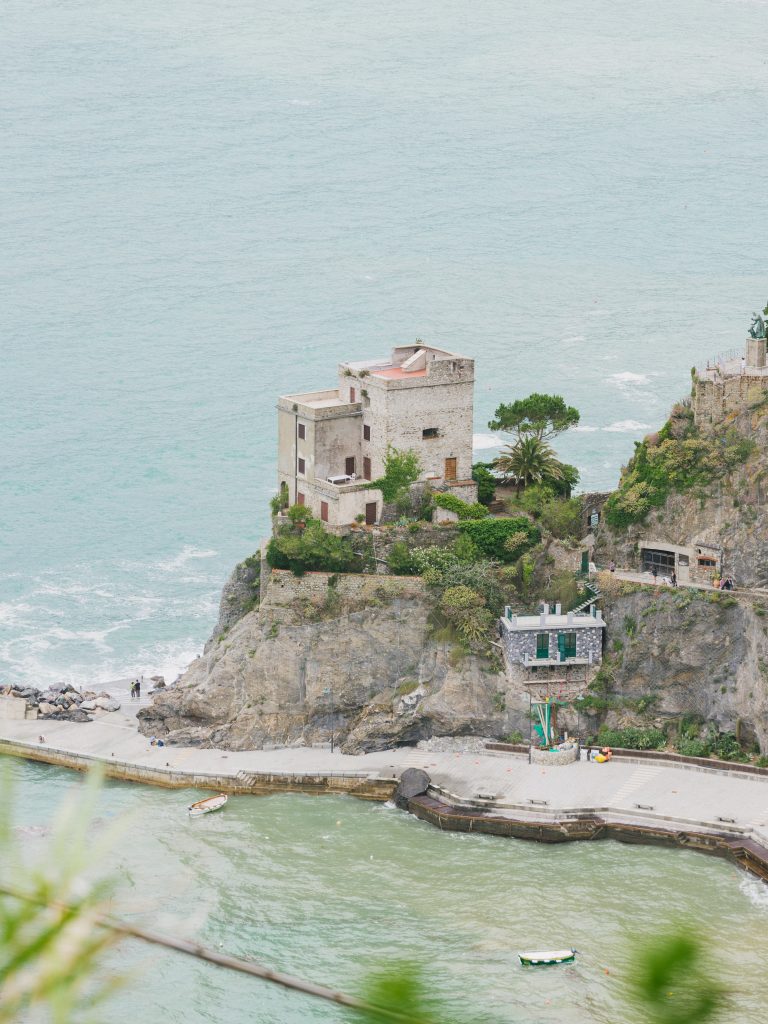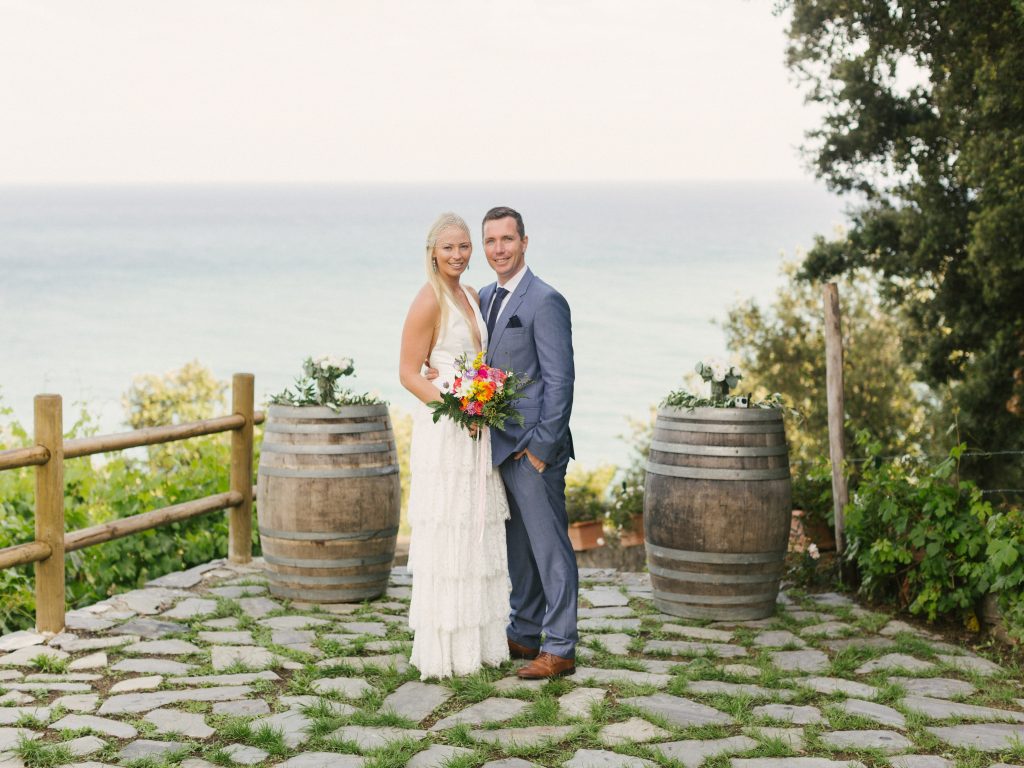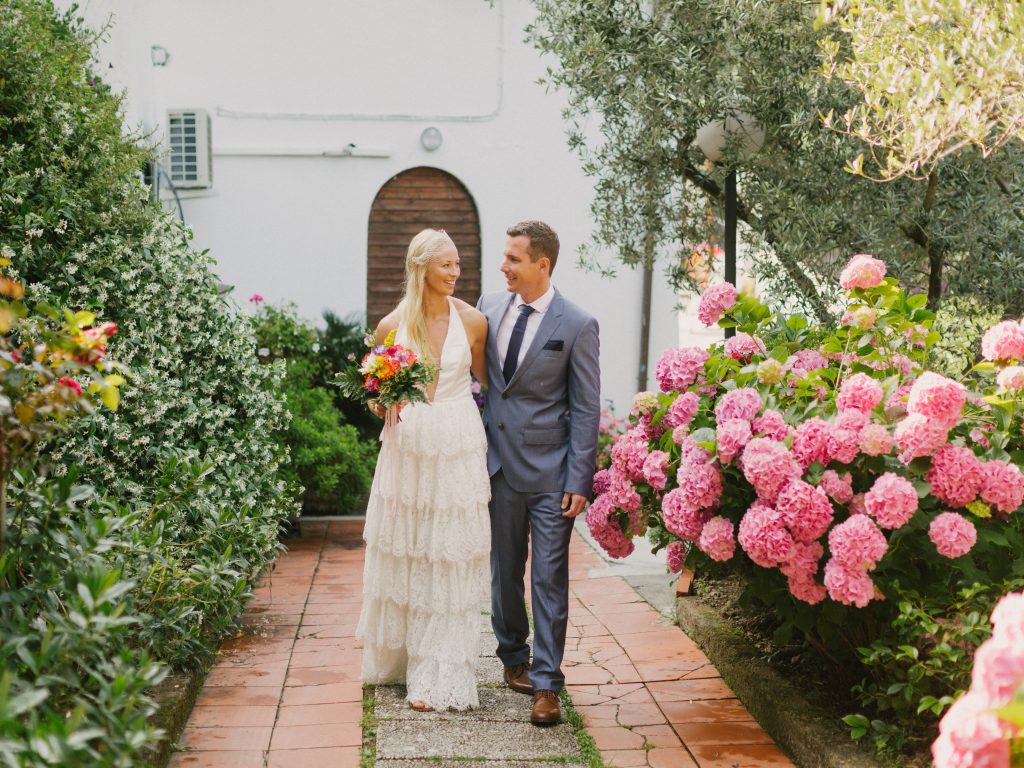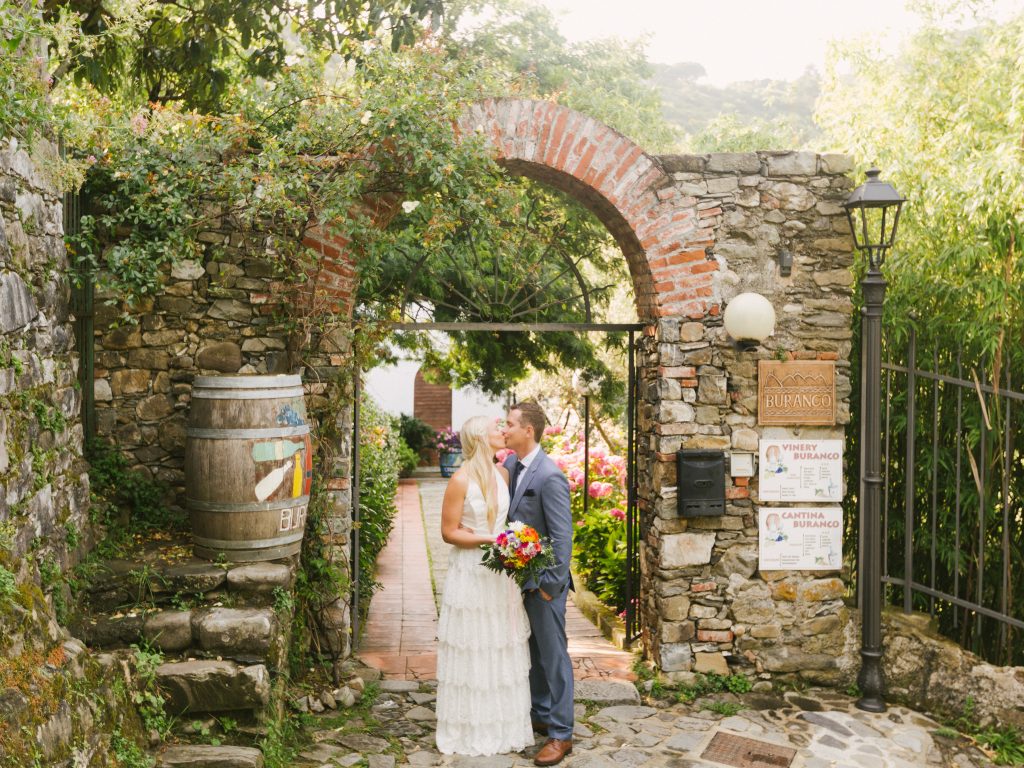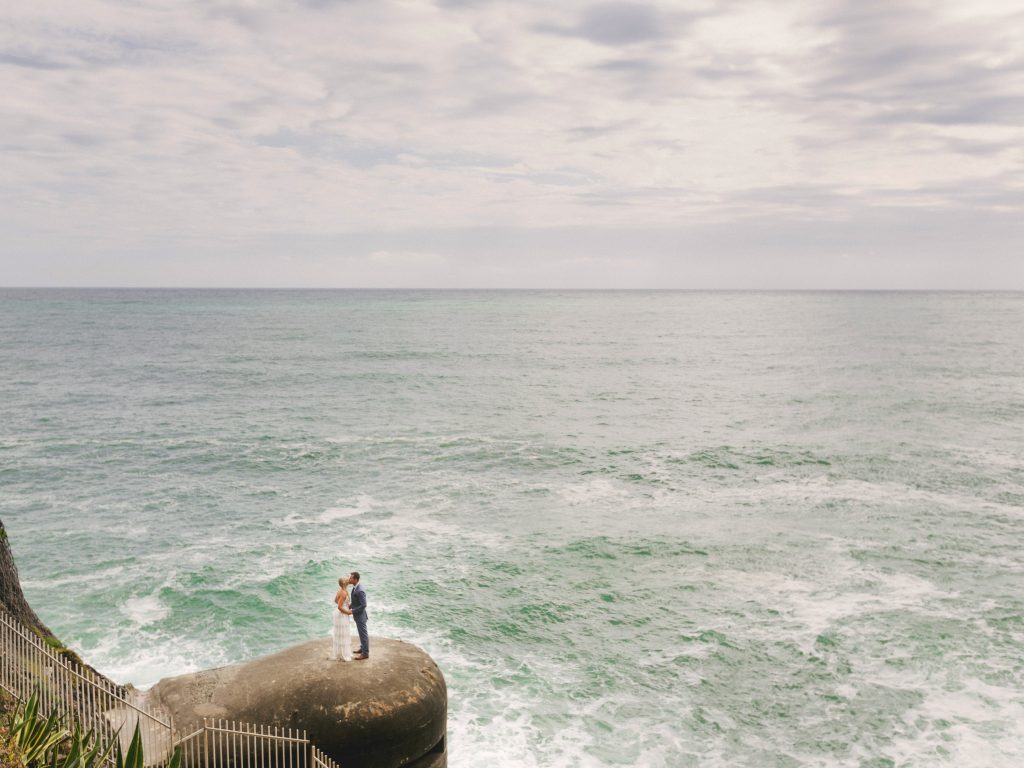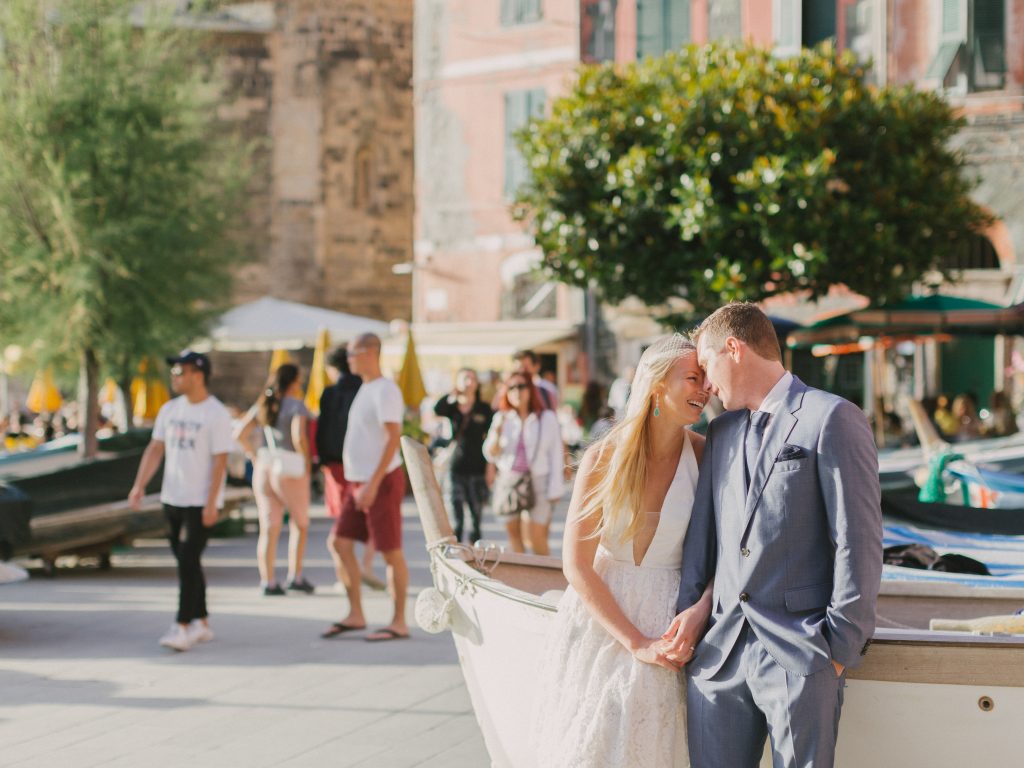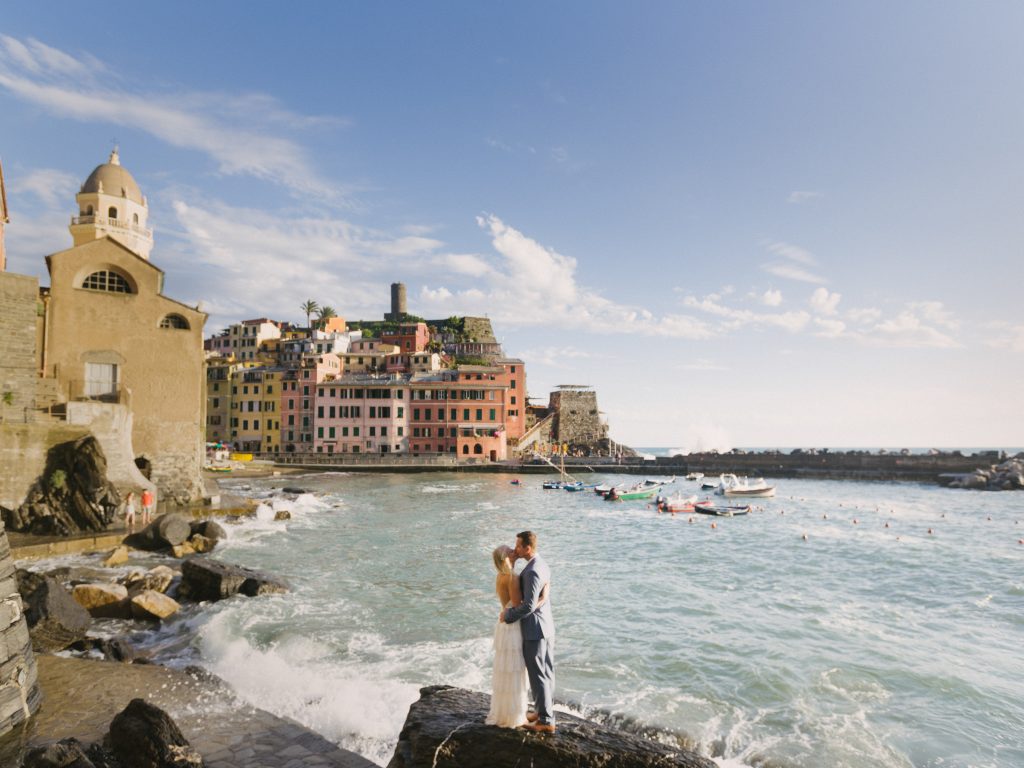 Written by Melina Nicholson