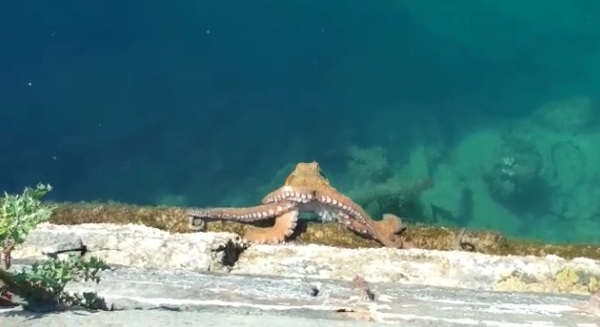 22 Apr

Cinque Terre Animals Earth Day Tribute

To celebrate International Mother Earth Day without leaving home, we couldn't help but stop and drop our jaws in awe at the Cinque Terre animals who are having the time of their lives enjoying our favourite holiday activities.

With the sea and land all to themselves, local Cinque Terre animals here are reclaiming their space, loving life and reminding us of just how beautiful nature is.

Much like humans, the wildlife here is relishing the very same popular outdoor activities enjoyed by our brides, grooms and their guests when they holiday here in the Cinque Terre. So let's find out what fun holiday activities the true locals of the Cinque Terre like best:
Hiking
Here is a video of a group of the cutest wild baby boar who are out for a day of hiking the famous Cinque Terre walking trails.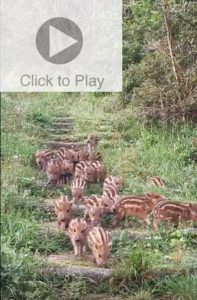 Sea Sports
Meanwhile, local tuna are well and truly jumping for joy in the gulf of La Spezia.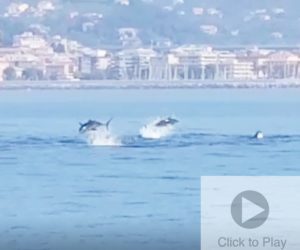 Beach Day
This wild roe deer is definitely Italian as it takes its post lunch passeggiata (stroll) along the foreshore, dipping its toes into the sea at Camogli.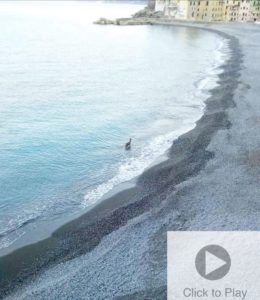 Video by La Stampa
Once rejuvenated by the sun and sea it heads home for dinner: bruschetta, pasta al pesto and gelato, we think.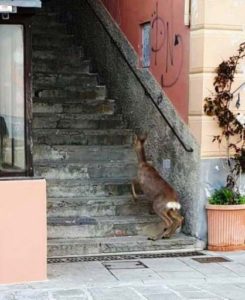 Photo by Levante News.
Sunbathing
While further on down the coast this octopus is spoilt for choice – sea or land? He can't decide which but as long as he's catching the sun he's happy as Larry on the port wall in Capri.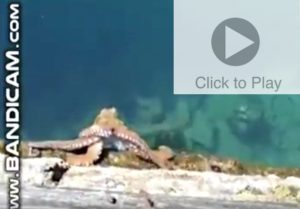 Video by Corriere del mezzogiorno
So we hope you enjoy our tribute to local Cinque Terre animals on International Mother Earth Day and have delighted in the tips from our wildlife locals on what activities to enjoy when holidaying in the region soon.
Written by Melina Nicholson